Many entrepreneurs are considering integrating Shopify's Shop Pay payment method and checkout solution into their ecommerce businesses to streamline sales processes but don't know how to get it set up. Luckily, our ecommerce experts at Business2Community are here to help with an in-depth guide on Shop Pay.
In this article, we will explain what Shop Pay is and how it works before diving into a simple guide to integrate the solution into your store today in 5 steps to make checking out easier and hopefully boost conversions.
What Is Shop Pay?
Introduced in 2017 by Shopify, the largest ecommerce platform in the world, Shop Pay is an accelerated checkout service that operates as a digital wallet. The payment tool allows customers to create and save payment details for faster checkouts on future purchases on all supported platforms.
This enables faster purchases as the shopping cart software automatically fills in the saved information on return visits. Shop Pay reduces the repetitive tasks often associated with shopping online and allows for installment payments. Naturally, this helps drive conversions and sales by making the process more seamless for customers.
Shopify claims that stores that integrated Shop Pay have seen an increase in conversions of up to 18% for returning customers.
How to Get Started Integrating Shop Pay in 5 Simple Steps
Already decided Shop Pay could help boost your sales? This guide will walk you through how to integrate it into your Shopify store to streamline your sales processes in only 5 simple steps. Skip to step 3 if you already have a fully configured Shopify store.
Step 1: Set Up a Shopify Account
Shop Pay is only available in Shopify stores so if you don't have a Shopify store, you will have to sign up for one. This is quite simple – just head over to Shopify's sign-up page and follow the steps to create an account. If you already have a configured Shopify store you can skip this (and the next) step.
Step 2: Configure Your Store
Now it's time to fully configure your store, filling it out with products, services, pricing, distribution options, and more. If you already have a store on another ecommerce platform you can likely port most of it over to Shopify.
Check out our article on how to create your first Shopify store for an in-depth step-by-step guide. Once your store is set up and configured you can finally start integrating Shop Pay.
Step 3: Enable Shop Pay
To activate Shop Pay, you need to enable it within your Shopify dashboard. Here's how:
Go to Settings
From your Shopify admin dashboard, scroll to Settings in the bottom left corner, and click on it.
Choose Payments
On the next page, click on 'Payment'. Then, click the' Manage' button within the Shopify Payments section.
Enable Shop Pay
Under the Manage section, scroll to the Shop Pay section, and check the Shop Pay box. Then click Save to complete the process.
Enable Shop Pay With a Third-Party Payment Gateway
Enabling Shop Pay alongside other payment method third-party services offers the advantage of leveraging its swift checkout functionality across your entire online store. To integrate this process, follow the steps below:
Login and Navigate to Payment
Visit Shopify's official website and click 'Login' at the top right corner to enter their account details. Once logged in, you'll be on your Shopify dashboard again. Click 'Settings' at the top left bottom corner.
Next, tap "Payments".
Select Manage
Locate and click the' Manage' option within the section designated for third-party payment providers. A Shopify payment page will appear after selecting the 'Manage' option. Scroll down to the bottom of the page and locate the "Switch to a third-party provider" option.
A confirmation pop-up will appear; click on the confirmation.
Select Payment Gateway
Next, a list of other payment management systems will be displayed. Choose your preferred payment option and provide the necessary information.
Once you're done, tick the 'Enable Shop Pay' box and select the 'Activate' button to confirm you want to get Shop Pay set up.
Step 4: Customize Your Checkout Process and Page
Once you have enabled Shop Pay, you're ready to customize your options and start letting your customers pay with Shop Pay installments. Integrating Shop Pay isn't the only way to improve your checkout page. The general rule is to make it as easy as possible for someone to buy your products from your catalog to your checkout page.
Beyond simplicity and ease of use, make sure that your checkout page looks great, just like the rest of your store. Focus on getting fitting color schemes, strong but relatable messaging, and intelligent branding in general.
Ensure that your customers get a smooth and consistent brand experience for the best possible results.
Step 5: Track Performance
Now that Shop Pay is enabled and your checkout page is customized to your liking it's time to start tracking performance and optimizing accordingly. Shop Pay simplifies monitoring sales effectiveness, offering valuable insights so you can evaluate your customer experience strategies.
The website and mobile app's intuitive interface lets you see a wealth of information that's vital for you to optimize your site, increase your conversion rates, and streamline your payments.
You can see data such as how often discount codes are used, how many users have open orders, and your sales data. This information will help you understand how you can improve your store.
For example, if you see that lots of people put items in their cart but didn't follow through with the purchase, make sure that their digital journey through checkout is as easy as possible. You may also want to launch an abandoned cart deal or improve the value of items that are often left in the cart.
Tips for Getting the Most Out of Shop Pay Integration
To optimize your experience with Shop Pay integration, consider these tips:
Streamline the checkout process by enabling Shop Pay as a preferred payment solution, enhancing convenience for your customers.
Educate your customer support team about Shop Pay's features to assist shoppers with inquiries or concerns.
Promote Shop Pay prominently on your website, highlighting benefits like accelerated checkouts and order tracking.
Leverage abandoned cart recovery by utilizing Shop Pay's automated reminders, reclaiming potentially lost sales.
Lastly, stay updated on new features and improvements from Shop Pay, ensuring you continually adapt and provide a seamless shopping journey. This will ultimately boost customer satisfaction and loyalty.
How Does Shop Pay Work? Key Features Explained
Shop Pay has features that help shoppers make easy online purchases and allow merchants to offer more payment options. Here are some of the top features of the checkout solution:
Shop Pay Mobile App
Shop Pay is platform-agnostic, meaning shoppers and merchants can easily access the software on their desktops and while on the move by downloading the Shop Pay app. As a merchant, you can track the conversions for your store and customize the entire checkout experience using the app.
Shop Pay Installments
Shop Pay's BNPL (Buy Now, Pay Later) feature lets customers split their transactions into bite-sized biweekly or monthly installments. The best part about this feature is that you get paid in full within 1-3 business days. It's up to Shop Pay to collect the full amount from your customer.
BNPL is larger than ever with a market value of over $1.6 billion because these options are often much more attractive than other forms of debt like credit cards which usually charge much higher interest rates.
To use this Shop Pay feature, purchases must be:
Between $50 and $999.99 for bi-weekly payments.
Between $150 and $17,500 for monthly installments.
Shop Pay Installments is further split into Standard and Premium packages for your customers. The Standard package offers people making an online purchase:
Four interest-free payments every two weeks.
Monthly payment spread over up to 12 months.
On the other hand, the Premium package gives your online shoppers more flexibility. They can choose between:
Four interest-free payments every two weeks.
Interest-free payments over a period of up to 12 months.
A monthly installment payment plan of up to 24 months.
No late fees are levied when customers miss an installment, although persistent late payments can lead to a buyer having their Shop Pay account suspended and their credit score harmed.
Monthly payments come with interest rates between 10% to 36%, while installments split into four bi-weekly payments are interest-free. This doesn't impact you as a merchant, and your customers don't see an impact on their credit score, either.
Shopify Protect
All Shop Pay payments are covered by Shopify Protect. This feature protects you from fraudulent chargebacks on eligible orders.
The built-in protection system is free and means that you don't have to worry about taking a financial hit if a customer tries to fraudulently chargeback a purchase.
Customized Shopping Recommendations at Checkout
When you use Shop Pay on your ecommerce site, your online buyers can see custom shopping recommendations. This helps them discover new products similar to their past purchases and online data.
These product suggestions are generated from shopping habits, browsing history, wish lists, and other sources. Shop Pay collates this data to generate relevant product recommendations for the customer and could help boost your sales.
Shop Pay Button
Shop Pay also offers a dedicated "Shop Pay" call-to-action button, which appears prominently on the checkout page. This makes it easier for shoppers to fast-track their order placement on your website and know that they can use a convenient payment method.
Even better, you can integrate this dedicated Shop Pay button on Google, Facebook, and Instagram, automatically linking them back to your store's checkout page, improving your payment process.
Anything that makes it easier for the customer to make a purchase is massively important in ecommerce and the Shop Pay button is one of the easiest and most effective ways to streamline your customer experience.
Automate Marketing Processes
Shop Pay can also play a crucial role in automating your marketing process. You can create and automate marketing campaigns because customers must download the Shop Pay app to use the service. To improve sales, you can announce product deals, new arrivals, and time-sensitive offers to Shop Pay customers.
You can do this on a desktop or through your Shop Pay merchant app.
Is Shop Pay Free? Shop Pay Pricing and Fees Explained
Shop Pay is free for business store owners and online shoppers. However, you will need to have an active Shopify store to use Shop Pay tools and allow Shop Pay installments.
These are the updated subscription options for Shopify stores:
| | | |
| --- | --- | --- |
| Shopify Subscription Plan | Price | Business Type |
| Free Trial | Free/3 days | Anyone |
| Basic Plan | $32/per month | Individual and small businesses |
| Shopify Plan | $92/per month | Designed for small businesses |
| Advanced Plan | $399/per month | Medium and large enterprises |
In addition to these subscription plans, merchants are required to pay standard processing fees for online debit and credit card payments.
Shopify Payments offers tiered processing fees, which vary based on consumers' type of subscription. The ecommerce platform credit card commission ranges from 2.4% to 2.9% of purchases. All card-based (credit and debit) purchases incur a 30-cent transaction fee.
When a customer chooses to pay with Shop Pay Installments, it charges a merchant fee of 5.9% plus 30c.
As a merchant, it's worth knowing that products purchased, including shipping fees or applicable taxes, are not charged by Shop Pay or Shopify Payments.
What's the Difference Between Shop Pay and Shopify Payments?
Many people confuse Shop Pay and Shopify Payments because their names are so similar and are both used only in Shopify stores. Shop Pay was also called Shopify Pay at one point but it has since been shortened.
They are separate platforms that work together to optimize seamless transactions for merchants using Shopify ecommerce stores. The table below highlights the four major differences between Shop Pay and Shopify Payments.
Core Differences
Shop Pay
Shopify Payments

Functionality

Is a payment checkout interface that processes buyers' payments seamlessly, stores payment information, and can be used across Shopify-powered stores.

Is a

comprehensive

backend

payment processing solution for merchants with a wider range of payment services.

Users and Purpose

Designed by Shopify to aid buyers in processing seamless online payments for products and store payment and shipping info for continuous usage.

Designed for merchants, enabling them to accept numerous payment options and receive funds from customers through either Shop Pay, Amazon, or Google Pay.

Visibility

Only visible to online shoppers during checkout as the "Buy it now" button on the product page.

Not directly visible to payments.

Rather, it is an ecosystem of supported payment methods that merchants can access.

Integration

Integrated into online stores under the Shopify framework.

Integrated into the backend of each store, enabling merchants to easily enable and disable a payment method, track payments, and customize payment settings.
Benefits of Shop Pay
Shop Pay isn't just a quality-of-life improvement to your store. It comes with a myriad of benefits that could make a real difference in improving your bottom line. Below, we will take a look at some of the helpful benefits you can enjoy when you start to use Shop Pay.
No Extra Fees
Shop Pay charges you no extra fees on purchases unless the customer uses Shop Pay Installments. In such cases, it will charge a fee of 5.9% + $0.30.
Placements on Shopify Curated Lists
A key benefit of using Shop Pay is that it increases the chances of your products appearing on your customer's personalized or curated lists.
This is because the Shopify platform automatically links each shopper's spending habits to a curated list that suggests products they can buy when they checkout on a range of other Shopify merchants' sites.
Integrating Shop Pay will automatically increase the chances of shoppers coming across your store during checkout for similar or complementary products. This way, you get free leads and can boost traffic and sales.
Top Conversion Tool
Since making its debut six years ago, Shop Pay has become one of the best tools to convert site visitors to paying customers in ecommerce.
According to Shopify research, Shop Pay leads to 50% higher conversions than other checkout software available on the market. The checkout tool also outpaced other accelerated checkouts by at least 10% in the study.
Furthermore, when merchants use Shop Pay Installments, they experience 28% fewer cart abandonments, since price is less of an issue when they can split into smaller payments.
This feature is even better than some other buy now pay later services because you get paid in full within a few days and don't have to worry about collecting missed payments.
Provides Multiple Delivery Options
For Shopify merchants, Shop Pay helps customize the delivery options available to customers. Not only do your customers get to spread their payments for your goods, but they can also choose local pickup options or delivery. With multiple delivery options on your Shop app, customers can choose more convenient shipping methods.
Secure Payment Processing
Shop Pay accounts securely store customer data. The app leverages Shopify's PCI-compliant servers, ensuring customers' credit card details and other sensitive data are properly processed, stored, and protected against unauthorized access.
PCI, which stands for payment card industry compliance, is an important global security standard protocol that ensures payment information stays secure. Using Shop Pay's secure services gives your buyers confidence in buying from you. There is also a 2-factor authentication feature available, meaning buyers get SMS or email code verification when they use Shop Pay.
Dedication to the Environment
For environmentally-conscious merchants, Shop Pay runs a sustainability initiative. The platform works to reduce the carbon footprint of each delivery by planting trees with each order.
Since the payment software launched, Shopify claims to have offset more than 10,000 tons of carbon emissions by planting trees in Senegal and working to protect the Peruvian rainforest.
In addition, merchants and their customers can directly track the number of trees planted through their Shop App and view their eco-footprint online.
Drawbacks of Shop Pay
While Shop Pay is certainly a powerful tool for Shopify ecommerce store owners it isn't perfect. It comes with a few drawbacks including:
Exclusivity to Shopify
Business owners should note that Shop Pay is an exclusive checkout system to the Shopify ecommerce platform. This means other ecommerce stores that are not hosted on Shopify can't use it.
Shop Pay Installments and Shop Cash Are Limited to the US
Another major drawback is that Shop Pay's BNPL program as well as its rewards program, Shop Cash, are only available to US residents. Shop Cash allows users to earn 1% back on purchases when they use Shop Pay similar to credit card cashback programs.
If much of your user base is outside of the US you will lose out on the benefits of the robust BNPL and Shop Cash features.
Relatively High BNPL Fees
Using Shop Pay Installments is great for boosting sales but you still have to pay a significant fee for every purchase that uses it. When a customer chooses Shop Pay Installments, Shopify will take $0.30 + 5.9% in transaction fees. For that extra cost, Shop Pay protects you from customers not paying, however, it can eat into your margins if a large portion of your sales are BNPL.
5.9% + $0.30 isn't the highest fee of any BNPL provider but it's solidly on the higher end of the average of 2-8%.
Is Shop Pay Safe?
Yes, Shop Pay is a safe payment method for online shoppers. Like Apple Pay, Google Pay, and PayPal, Shop Pay offers industry-leading security measures to protect users' personal information.
These measures include 2-factor authentication and tokenization, a security technique that replaces users' sensitive card data with unique tokens. This ensures individuals' data are protected from criminal attempts like payment fraud, cyber attacks, and data breaches, as it's processed digitally.
Shop Pay checkout is in compliance with Payment Card Industry Data Security Standard (PCI DSS) requirements, ensuring card payment details are securely processed, stored, or transmitted.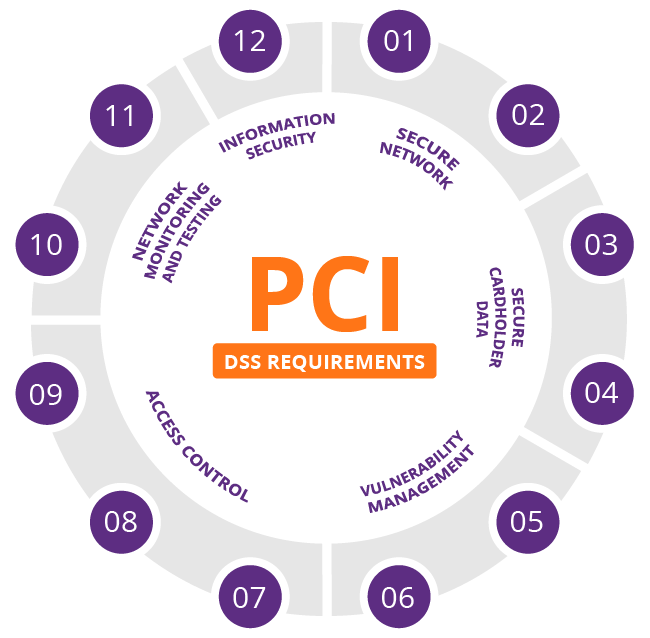 Shop Pay also protects merchants from fraud with its fraud analysis tool, designed to scrutinize all transaction patterns to identify and prevent suspicious activities.
As a merchant, you also don't carry any of the risk of missed Shop Pay Installment payments. You receive your payment upfront and it is up to Shop Pay to pursue their customers if payment isn't received on time.
What Kind of Data Does Shop Pay Store?
Shop Pay stores essentially all of the information necessary to make a regular purchase including:
Customer's email address
Shipping and billing information
Customer's address
Card details, including card number, name on the card, CVV code, and the expiration date.
These personal details are secured using Shopify's PCI-compliant servers. To activate the Shop Pay software, merchants must first enable Shopify Payments.
Is Shop Pay's Customer Service Good?
Shop Pay's website provides solid global customer support, offering users access to a comprehensive online repository of information. This resource includes troubleshooting guides and solutions for account management and payment-related issues.
However, for better, more comprehensive, and responsive customer support, merchants can visit the Shopify web platform for inquiries and issues related to Shop Pay.
Shopify offers multiple different forms of customer service to help you resolve any issues you run into including email, live chat, social media, and community forums.
You can also use the Shopify virtual Help Center assistant to find solutions to your queries on Shop Pay.
Best Shop Pay Alternatives
Now, let's delve into some of the best alternatives to Shop Pay and examine when each might be the superior choice.
Shop Pay vs PayPal
PayPal, the renowned digital wallet service that has transformed online payments and peer-to-peer money transfers, is one of Shop Pay's greatest competitors. Alongside its pioneering virtual payment and money transfer advancements, PayPal provides various supplementary payment capabilities.
This includes peer-to-peer transactions, digital wallet functionalities, cryptocurrency purchases, business accounts, and other features.
Although Shop Pay lacks the advanced payment functionalities of PayPal, it makes up for it with a robust set of internal marketing tools. Through Shop Pay, your business can engage with customers, dispatch offers, gain visibility on curated lists, and capitalize on various upselling prospects.
On the other hand, PayPal can be integrated into just about any ecommerce store whereas Shop Pay is relegated to Shopify stores only. It also has a much larger user base than Shop Pay, making checking out easier for more customers.
Shop Pay vs Amazon Pay
Like Shop Pay, Amazon Pay streamlines the checkout process. It allows users to utilize the payment methods already linked to their Amazon account for transactions on third-party websites.
Both platforms prioritize security, employing robust encryption and fraud protection measures. However, there are notable distinctions between the two.
Amazon Pay stands out because of its association with the Amazon ecosystem, offering users a seamless transition between the main site and other affiliated platforms. It already has the details of the more than 174 million US adults who have an Amazon Prime account.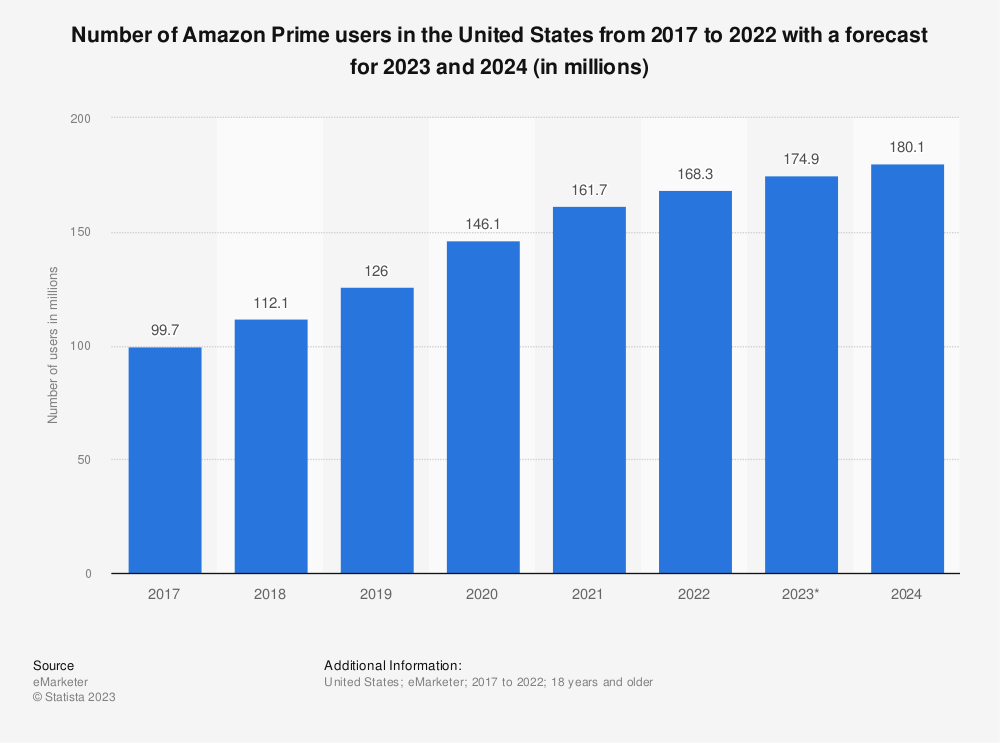 The choice between Amazon Pay and Shop Pay often depends on user preferences and shopping habits. Amazon Pay's integration brings the secure, fast, and familiar Amazon.com payment experience to third-party sites. This makes it an excellent choice for those who frequently shop on Amazon and its partner websites.
On the other hand, Shop Pay excels for customers who frequently engage with businesses hosted on the Shopify store platform.
Shop Pay vs Apple Pay
Apple Pay was introduced in 2014 to facilitate consumer payments. Since its inception, it has evolved into one of the most widely embraced mobile payment services globally, serving a user base of over 500 million individuals worldwide.
Like Shop Pay, Apple Pay allows users to securely store card information for convenient transactions. They can make purchases with a single touch using the stored payment information on their Apple devices. This level of convenience extends to in-app purchases and online transactions.
Security is a top priority for Apple Pay, utilizing features like Face ID, Touch ID, and a unique device number to ensure safe transactions.
Unlike Shop Pay, which operates exclusively online, Apple Pay supports online and in-person transactions. However, while the payment confirmation process is more user-friendly on Apple Pay, it is limited to individuals using Apple devices.
Shop Pay vs Google Pay
Google Pay is another popular Shop Pay alternative. It is similar to Apple Pay and combines the functionalities of a mobile wallet with peer-to-peer money transfers and in-app purchases.
Users can link their credit or debit cards and bank accounts to make payments seamlessly. Moreover, Google Pay's integration with loyalty programs and coupons enhances the shopping experience.
While Google Pay and Shop Pay share some similarities, it's important to note that Google Pay's utility extends beyond Shopify stores. However, like Apple Pay, Google Pay's peer-to-peer functions are exclusive to Android devices.
Should You Use Shop Pay?
Shop Pay is a great choice for most online stores built on Shopify's framework due to its power to boost sales and its suite of useful features. Shop Pay can make checking out at your store easier than ever, dramatically increasing conversions for returning customers.
Though Shop Pay is likely a great choice it's still important to weigh your other options and judge if any alternatives might suit your store better.
Before choosing Shop Pay, you should consider your target audience as well as your own preferences and needs. While Shop Pay drives convenience and retention rates through payment and shipping information storage, It might not be the best choice for all types of stores and target audiences.
Nonetheless, Shopify stores will find Shop Pay a reliable payment solution suitable for all kinds of ecommerce businesses.
Shop Pay FAQs
What card types does Shop Pay support?
What is a Shop Pay verification code?
Can Shop Pay be used on different ecommerce platforms?
How do you pay with Shop Pay?