Looking to watch the Premier League online but not sure how? Maybe you're from the UK but travelling abroad, or you may be in a country that doesn't show the Premier League on domestic TV channels. Luckily, we have a solution.
Fortunately, geo-restrictions are easy to bypass using the best VPN available. With a decent VPN provider, you will be able to watch the new premier league season from anywhere in the world. Read on to find out how to go about this.
How To Watch The Premier League From Abroad
English clubs have engaged in several preseason matches to allow players to build match fitness for their respective premier league opening matches. As players build fitness, fans are also building expectations to see their favorite club battle it and strive for the top position.
For fans abroad who want to watch the Premier league live, here's a simple step-by-step method on how to set up a VPN.
Step 1

–

Install a VPN (we recommend Surfshark): Visit the Surfshark official website, sign up for an account, and download and install the app.
Step 2

–

Choose a Server:

Once installation is complete, choose a server so you can access your preferred platform

Step 3

–

Create an Account with your preferred platform:

Use your details to set up an account with your chosen streaming platform if you don't already have one.

Step 4

–

Start streaming the Premier League:

After successfully creating an account, you can then watch the Premier League.
Step 1: Choose a VPN
Looking at the myriad of VPN providers we have today, choosing the best VPN service is important if you want a guaranteed seamless streaming experience. For us, we believe Surfshark is one of the best VPN providers available to watch the Premier League.
Surfshark has proven to be consistent in delivering great VPN services and options to users across the globe which makes it a top option to consider among other VPN providers.
1. Surfshark – The Best VPN To Stream The Premier League
Surfshark is regarded as a top choice VPN provider by many who seek to use a secure and encrypted channel to carry out their online activities, protect sensitive data and switch their locations.
The ease and efficiency with which Surfshark provides top-tier services and tools are remarkable. It offers VPN services such as a dedicated IP address, tremendous speed, locking features, and manual server selection. Surfshark can deliver these amazing services courtesy of its massive network of servers. The VPN provider boasts over 3,200 servers spread across 90 different countries.
Another attractive feature of Surfshark is the unrestricted access to many streaming platforms it delivers to users. Surfshsrk offers access to streaming channels like TSN, Sky Sports, ESPN, BBC iPlayer, and lots more. Above all, Surfshark offers these incredible VPN services at the cheapest price possible. The VPN provider offers three distinct pricing based on the subscription length.
The pricing includes;
1 month – $12.95 per month

12 months– $3.99 per month

24 months – $2.49 per month.
Another service with mention is the 30-day money-back guarantee Surfshark offers its clients. This enables its clients to evaluate and go through the app at no money risk.
What we like:
Extraordinary Speed

30-day Money-back guarantee

Affordable 2-year Subscription plan

More than 3,200 servers in over 90 countries
2. CyberGhost VPN
CyberGhost VPN is also a great VPN provider that is worthy of mention. Similar to Surfshark VPN, the CyberGhost VPN also has a massive network of servers spread across many countries around the world. The VPN provider offers exceptional tools and services which many of its clients have testified about.
One of its exceptional VPN options that stands out is the ability of clients to simultaneously connect to seven servers. This gives clients the ability to maneuver between locations at all times. For us, we believe this exceptional feature qualifies CyberGhost VPN as one of the best VPN providers available.
However, many potential clients have complaints about the expensive CyberGhost subscription plans. They believe this has come to be one of the limiting factors why many don't use their VPN services.
What we like:
Stimulate a maximum of seven server connections simultaneously

A large network of servers

Great speed

45-days money-back guarantee
Step 2: Install Your VPN
Convinced about the incredible VPN tools and features of Surfshark? What comes next is the download and installation of the Surfshark app. To install the application, you first have to visit the Surfshark website, find the "Get Surfshark" icon, and click on it to begin the registration process. The next page should ask for basic personal details and you will be directed to another page.
After filling out the necessary information, you will be prompted to choose a subscription duration and make the necessary payment. The Surfshark website offers several payment method options for ease of payment. Some of these include ACH Transfer, debit/credit cards, Google Pay, crypto payment, AmazonPay, and many more.
After payment has been confirmed successful, proceed to download and install the app. Launch the app and connect to a secure server. As regards device compatibility, that's the least of your problems! The Surfshark app works smoothly on operating systems like Mac, iOS, Android, Windows, and Linux.
Step 3: Go To The Streaming Channel Of Your Choice
Once you've successfully set up the Surfshark app on your mobile device, you are one step away from watching the Premier League from anywhere in the world. All you have to do is open your streaming platform and tune into the required sports channel.
Luckily for football fans all over the world, the Premier League will be airing live on several channels across many countries. These include;
The UK – Sky Sports and BT Sport

The US – NBCSN or NBC

Canada – DAZN

Australia – Optus Sport
The Premier League
The premier league table is on a clean slate as the 2022/2023 season is scheduled to kick off tomorrow the 5th of August 2022. The previous season was full of drama, exciting moments, and suspense as Liverpool and Man City toggled for the top position.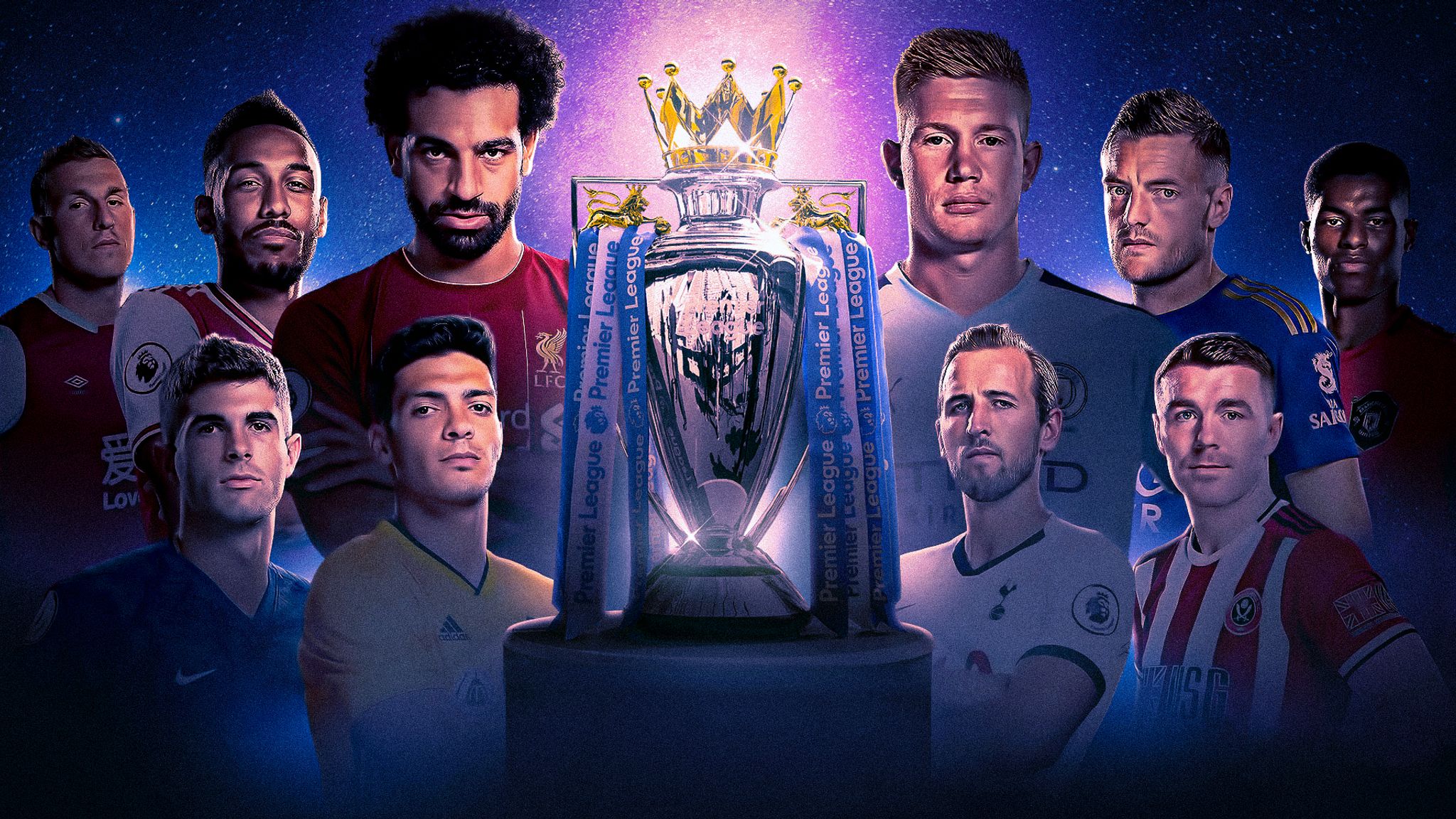 Football fans across the world expect the same excitement for the new season. A lot of fans are holding out for their team to gun and secure the top position but many pundits believe the top position is still between Liverpool and Man City.
With many pundits believing the top two positions will be occupied by Man City and Liverpool, this leaves extra two positions for any team looking to qualify for the champions league this season. For the 3rd and 4th position, a lot of teams are gunning for it and it is open for all. Teams like Chelsea, Tottenham, Arsenal, and Manchester United, are all aiming for the top 4 positions. There is going to be fierce competition between these teams!
Among the teams aiming for the top 4, Tottenham and Arsenal seem to have spent well in the transfer window as both teams have brought in new and exciting players. For Chelsea and Manchester United, even though they've brought in new players, their fans still believe there's still plenty of business to be done in the transfer market. That is if the teams have the true ambition of competing for the top 4.
Fulham seems to be back again after being relegated the last two years. Nottingham Forest on the other hand is now back in the premier league after spending so many years away. Will these two teams be able to handle the pressure, agility, and technicality of the premier league? Only time will tell.
The premier league is full of surprises and it is just too soon to make any predictions about team performance. However, two things are certain, there can only be one winner and teams will be sucked into the relegation abyss at the end of the 2022/2023 Premier league.
FAQs
Is The Premier League Streaming Yet?
Where To Watch The Premier League Online?
How to Watch The Premier League From Outside The US?
How To Watch The Premier League From Abroad
How To Watch The Premier League For Free Online With A VPN?