Fractional ownership of NFTs and combining them with real estate properties has been a topics of conversation surrounding NFT utilities for a long time. Metropoly is a unique new cryptocurrency project aiming once it launches to blend real estate and blockchain technology to empower users and make the real estate ecosystem more inclusive.
In this Metropoly project review, we explore the different aspects of this unique blockchain enterprise, from its utility to the potential upside it could present when its native token METRO is listed on exchanges in 2023. Read on if you're considering investing in the Metropoly crypto presale which has now begun at metropoly.io.
What is the Metropoly Crypto Project – Overview
Here are a few points to note to get closer to understanding what Metropoly is.
It is a blockchain project that combines real estate with blockchain.
Metropoly involves NFTs that are backed by real-world properties.
Each NFT is fragmented to allow people to become fractional owners – they can own part of the NFT and, in doing so, own part of the property.
Metropoly is a project designed to make the real estate space more inclusive.
Getting fractional ownership of the NFTs will enable owners to gain access to passive income and other benefits.
Current State of the Real Estate Market
People's view regarding home ownership has gone through a drastic shift over the past few years. It is no longer believed to be "just another place to stay" but actually can be a great source of wealth and income generation.
However, the recent rise in inflation has made houses too expensive to buy. Data shows that house prices have climbed by $75,000 since the pandemic. As a result, most people in the US have now resorted to living in either rented homes or getting a house on lease.
Europe is going through the same issue, with over 50% of people living in the European Union carrying mortgage loans or unable to afford to buy a house. Data also shows that 30% of the citizens in Europe are living on rent.
Statistics like these show that there are over 1 billion people in the world who can't afford to own property.
Other Major Issues Plaguing the Current Mode of Owning and Maintaining Real Estate
But even those who can afford it don't have it any better. There is a list of hassles they must tackle first in order to own a home and maintain it.
Purchasing a property on foreign land requires the need of a visa.
The tax related to the purchase and sale of properties is as confusing as ever.
Interactions with banks and mortgage lenders are often unpleasant.
The high cost of properties is a big deterrent.
The transaction process involves the payment of high fees.
Cumbersome paperwork that doesn't seem to end.
Intrusive middlemen put an additional layer of complexity to the process of property ownership.
Property maintenance takes a lot of time.
Dealing with unpleasant tenants as a landlord is not an amiable affair.
The real estate sector can tackle these issues through a system that allows people to buy real estate worldwide using cryptocurrency without any need of:
Banks
Credit Scores
Hidden fees
Personal visits to the property to assess its maintenance
That is the central use case and aim of Metropoly.
What is Metropoly – A Comprehensive Look
Metropoly is a decentralized NFT marketplace that focuses on the sale and purchase of Real Estate NFTs (RENs). Each REN is backed by a real-world property, and owning the NFT makes the owner hold ownership of the associated property.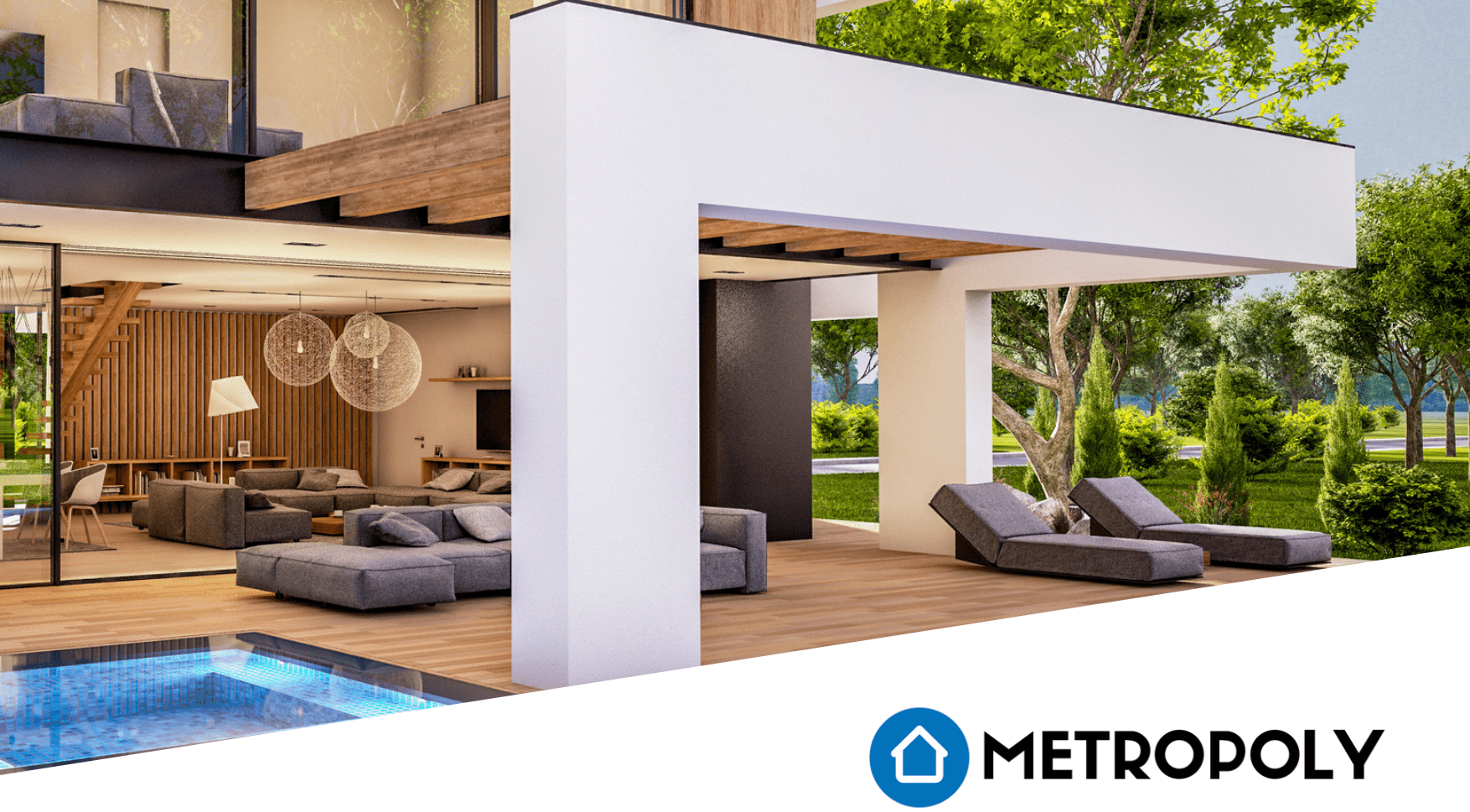 However, rather than providing ownership of a single NFT, Metropoly puts more emphasis on fractional ownership. Interested parties can own part of a REN by investing as little as $100.
Metropoly aims to make it possible for retail investors to invest fractionally in properties worldwide and reap the benefits that come with it. Owning these NFTs – which necessarily makes the holder part owner of the property – doesn't come with any unnecessary caveat. That means REN holders, despite which country they belong to or what their credit score is, can invest in properties worldwide and gain passive income, along with a host of other benefits.
With Metropoly, users get the lowest entry point to invest in real estate properties. And with these tech-based assets that are REN, users can track the performance of their properties. Those who want to diversify their investments and hedge the risks can become fractional owners of multiple properties – generating passive income from each.
Through Metropoly, people can become fractional owners of worldwide properties without the need to submit any paperwork or take the help of a mortgage lender. Metropoly goes further and offers a Property Management Service Provider that takes the responsibility to manage the property investors are part owners of. Furthermore, since this transaction happens inside the blockchain, becoming part owner of a real estate property takes a few seconds.
With unique aspects such as these, Metropoly aims to revolutionize the real estate sector so everyone, regardless of their financial background, can become part owners of a thriving economy. But the question remains – how do these NFTs work?
How Do the Real Estate NFTs by Metropoly Work?
At the heart of the Metropoly ecosystem lie the Real Estate NFTs or RENs. These are Non-Fungible Tokens backed by real-world properties. The Metropoly Trust and other trusted parties are the owner of these properties, who then attach the details of their properties to NFTs.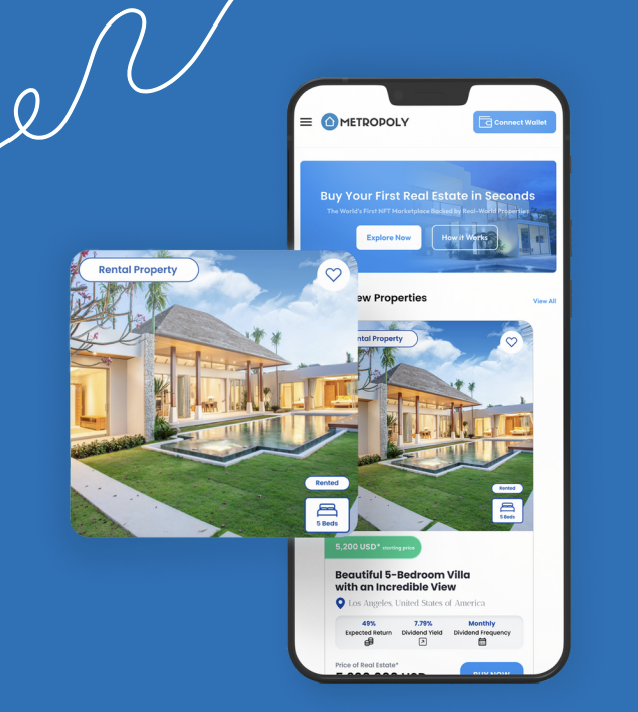 Each NFT is then fractionalized – divided into fragments – so that each fragment is at least worth $100. That makes owning these NFTs possible for more investors who have thought the entry barrier for NFTs to be too high. The Trust then put these NFTs on NFT marketplaces such as OpenSea or the soon-to-come Metropoly Marketplace.
Since the details of each property have been intrinsically integrated with each NFT, each token is proof of authenticity and ownership. These NFTs can be used as –
Collateral for lending
A tradable asset on an NFT marketplace
A collection for those who want to contribute to the Metropoly ecosystem or Metaverse
Every NFT contains a promissory note that specifies the name of the owner of that property. Ownership can only be changed if someone has access to the entirety of the Real Estate NFT. And to make that virtual ownership reflect in the real world, Metropoly assists the NFT owners with real-life documentation and subsequent procedures.
What Makes Metropoly Unique?
Using NFTs to represent real-world properties has been one of the major talks to bring more utilities to NFTs. With the Metropoly marketplace, that talk is now getting closer to materializing. People get access to multiple benefits by owning the NFTs, and the upsides for the NFT holders are many.
The utilities of this project alone could potentially make Metropoly one of the best NFT projects to invest in this year. Here is the list of factors that make Metropoly more unique than many of its competitors.
Focusing on Real Estate
IBEF reports that institutional investments in real estate jumped almost half a billion in 2022. However, retail investors still are forced to wait on the sidelines. High entry barriers and regulatory complications make them think twice about investing in a real estate project.
But with a crypto investment that Metropoly offers, retail investors now have access to a lower barrier of entry. With as little as $100, they can become part owners of properties worldwide and generate income that comes from them.
Access to High-Quality Properties Worldwide
Metropoly just doesn't put "any" property in its portfolio. All properties with connected NFTs have gone through a thorough assessment. That procedure involves vetting the property on several parameters to provide it with a proper valuation. These parameters include:
The area around the property
Service charges
Quality of the building
Access to basic facilities
History and work ethic of the developer
Supply of properties – how many properties are available in a region
And to make matters more transparent and inclusive for everyone involved, Metropoly involves third parties for their unbiased assessment.
If any property is found to be lacking, the Metropoly team, with the aid of Project Management Developers, works to increase the value of that property. That process involves making repairs, beautifying the spaces, and others depending on the state of the property in question.
Passive Income Generation
Metropoly is focusing on only two types of properties right now – long-term rental homes and holiday homes. Both of these have generated a lot of income for the owners in the past. By becoming part owners of the NFTs tied to these properties, investors can generate passive income, which would be a portion of the rent received on a monthly basis.
Access to Property Management Services
Owning a property, even though partly, can be a headache for those who can't pay a visit to look after it from time to time. To help these remote owners, and all others, Metropoly has employed a property management team that looks after the property. Looking after the property involves ensuring the quality of the infrastructure and the quality of the tenants.
Benefits of Value Appreciation
The locations in which Metropoly has decided to buy properties in areas with ideal, high-demand, low-supply situations. Most of them are single-bedroom or two-bedroom properties with the potential to increase in value with time.
Lending Facilities
NFT holders can use their holdings as collateral to borrow at a competitive interest rate. This approach adds more value to the NFTs.
Liquidity
Metropoly's official whitepaper states that users leverage their fractional NFTs in a similar fashion to stocks. The decentralized ecosystem and the immutable REN ownership make it possible for NFT holders to transfer their NFTs to others without the need for any paperwork.
Real Estates Help Combat Inflation
"People will always need a place to stay" – this quote signifies the increase in value of real estate properties over time. Therefore, investing in real estate allows people to hedge against inflation. As such, investing in NFTs tied to real-estate properties can also be considered a risk.
Long term Security
While the real estate market has suffered some downturns over the last couple of years, it has been mostly due to the post-pandemic's economic effect. Now the economy has started to get back on track, and people are finally able to see what the real estate market truly represents – a long-term investment. NFT holders' monthly income can increase as the value of property tied to that NFT increases with time.
A Look Into the Metropoly's Ecosystem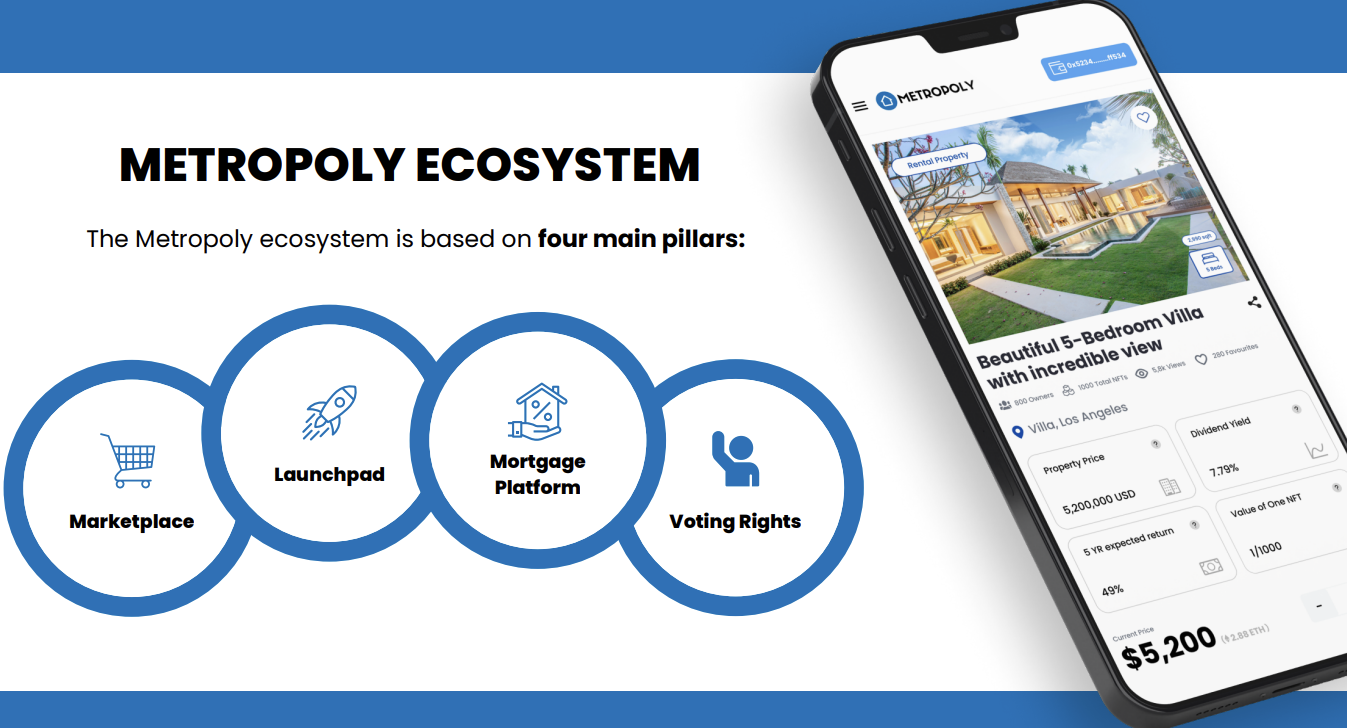 This section gives you a closer look into Metropoly's ecosystem. The entire ecosystem of Metropoly is divided into four components.
The NFT Marketplace
Launchpad
Mortgage Platform
Voting Rights
The NFT Marketplace
The NFT marketplace lies at the core of Metrpoly's ecosystem. Built on the Ethereum blockchain, the Metropoly Marketplace leverages the decentralized nature of NFTs to provide major benefits to all NFT owners.
It is possible to trade fractional NFTs like stocks here, people can borrow using their NFTs as collateral and store the NFTs in a specialized Metropoly wallet – although a third-party wallet is also allowed.
The marketplace also allows people to diversify their NFT investments. This means people can own fractional NFTs of multiple properties to hedge their investments to ensure that their portfolio remains largely unaffected by the market's downturn.
The NFT marketplace offers utilities such as:
Buying and Selling NFTs
For those looking for a hassle-free NFT trading experience, the Metropoly Marketplace is great. The trading process is simple, the user interface is intuitive, and the perks that come with owning the NFTs make the trading experience more rewarding.
Emergency Sale and Auction
With Emergency Sale, users can instantly sell their property at 70% of their market value. The process will list REN at 75% of its market value. After the sell-off, Metropoly will direct 25% of the profits generated through this process into charitable causes involving homeless organizations.
With Auction, users can list their Real Estate NFTs to receive bids. It is a way for buyers to get RENs at a lower-than-market-value price.
Borrowing against a Real Estate NFT
Collectors of NFTs can put their REN into the lending pool, choose a duration and a fixed interest rate and put their NFTs up as collateral to borrow against them.
Adding Liquidity to the Marketplace
Another major perk of the marketplace is the access to great potential liquidity in the real estate market. The platform matches buyers and sellers of REN and enables them to conduct transactions within minutes.
With so many perks, Metropoly Marketplace has the potential to be one of the best NFT marketplaces to date.
Real Estate NFT Launchpad
With the Real Estate NFT launchpad, people get early access to NFT mints. Metropoly claims that it is its most exciting feature – allowing people to buy RENs at a 5% lower price than what it will be worth on the secondary marketplace.
Mortgage Platform
The third pillar of the Metropoly ecosystem is the Mortgage platform, which allows users to borrow and supply liquidity while retaining the full REN (Real Estate NFT) ownership. It is a decentralized platform with no hidden fees or agendas involved.
Voting Rights
The fourth pillar is where the Metropoly ecosystem involves the community. Depending on the number of fractional NFTs that investors own, they get voting rights in the Metropoly DAO. That DAO (decentralized autonomous organization) allows people to decide on several factors, such as selling a property or increasing the rent.
The official white paper says that for the vote to be valid, at least 50% of NFT owners must participate. And for accepting a proposal, that percentage is 75%.
Metropoly Tokenomics
The entire Metropoly ecosystem is powered by the Metro Token. It is an ERC 20 token with a total supply of 1 billion. 200 million of that has been assigned to the presale.
Here is the breakdown of how the tokens have been assigned.
30% of the tokens are dedicated as rewards for the level system
20% of tokens are being added to the liquidity pool
10% of the tokens are reserved for the team and advisors
1% of the tokens are dedicated to the airdrop
10% of the tokens are Terms and Conditions
And 20% of the tokens are dedicated to the presale.
Is The Metro Token Worth Investing In?
The Metropoly ecosystem has many upsides thanks to its NFT and real-world integration. But are those upsides enough? Is the Metro Token worth investing in during the presale?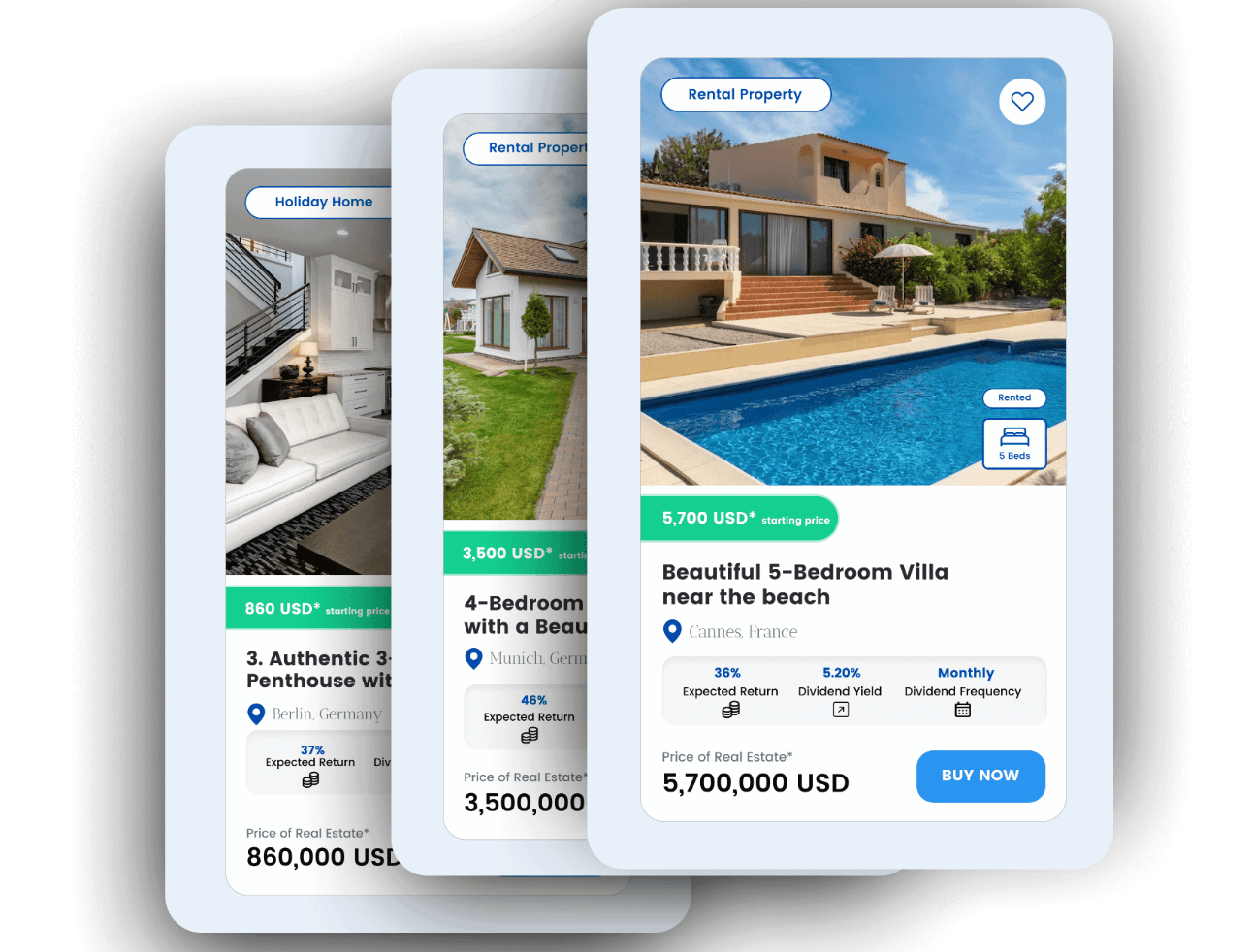 Here are the reasons why investors should consider buying Metro Token in the presale round.
Real Estate Market Is On the Rise
The global real estate market has gone from $3.6 trillion to $3.9 trillion in 2023. This gives it a compound annual growth rate (CAGR) of 7.6%. While inflation has introduced some economic downturns, statistics show that the real estate market has remained largely unaffected.
The rise in property value increases the value of their associated NFTs, which will increase the value of Metro Token. This potential upside will bring major gains for early movers.
Utility-based Tokens are Critical In Today's Market
2022's bear market has made people focus on assets that hold more value than just being tradable. In that light, the Metro Token has emerged as one of the best utility-based tokens in the market.
The Metro Token ties itself to the Metropoly ecosystem that, in turn, helps it associate with the Real Estate NFTs. As Real Estate NFTs are backed 100% by real-world properties, the value of NFTs has the potential to increase with the rise in the value of the properties. That increase can then be reflected in the Metro Tokens.
Presale Cryptocurrencies Have Brought Great Gains For Everyone
2022 saw the market flooded with some of the best presale projects. 2023 is no different. Metropoly is one of the most unique presale cryptocurrencies to arrive this year, with the potential to increase in price depending on the state of the real estate market rather than the volatile sentiments of the crypto space.
That introduces a level of certainty which, under these volatile market conditions, is extremely valuable.
Opportunity to Diversity the Investments
Diversification – investment in different types of assets – is the key to winning in the current volatile cryptocurrency market. And investments such as Metropoly offer a safe bet. The project's fundamentals are easy to understand, and since the assets are tied to real-world assets, much of that volatility that the market suffers from is dampened.
Metaverse Integration
Real Estate projects penetrated the metaverse space during the 2021 bull run. However, much of that initial interest has died due to 2022's bearish scenario. Metropoly aims to bring the real estate back into the metaverse, providing branding and virtual residence opportunities for all involved.
Along with metaverse integration, Metropoly is also eyeing to introduce GameFi elements, bringing the enhanced experience to all NFT holders.
The Project is Collaborating with World's Leading Blockchain Incubators
Tencent, the world's leading incubation team, and the minds behind the project, such as Metahero, whose game 100x returns to early movers on launch, have partnered with Metropoly.
This collaboration has the potential for Metropoly to give the same multi-x levels of returns to early movers.
Verified Team and Audited Smart Contract
Metropoly aims to be transparent and maintain its integrity, its smart contract has been audited by SolidProof.
Also, the project's team of 12 developers, marketers, and financial analysts has been verified by Certik. Investors can check their details by visiting the official website and going to their LinkedIn links.
Burj Khalifa Apartment Giveaway
As a way to reward the first movers, Metropoly is giving away an apartment in Burj Khalifa worth $1 million. To access this giveaway, investors must buy at least $100 worth of $METRO. To further enhance their chances, they must complete the tasks listed on the official website.
More details of the presale can be found by joining Metropoly's official Discord channel or Telegram (beware of impersonators, admins will not DM you first).
These reasons show evidence that Metropoly may be another great presale crypto in the making, which makes it a worthy investment for early movers.
Metropoly Roadmap and Future Outlook
The Metropoly token (ticker symbol METRO) is currently available on presale, and much of the project is well underway with roadmap targets being met so far. The project has four phases, out of which the first phase, which involved constructing the legal framework for the project, is complete.
The remaining stages of the roadmap are:
Beta Version of the Application
Completion of the Metropoly app beta version will involve implementing GameFi elements, a search engine, a customer support system, and a module to allow real estate companies to list their Real Estate NFTs.
At the time of writing that is set to be rolled out on February 10th, 2023.
Implementation of the Level System
The final phase will consist of implementing a level system that involves adding an in-app trading function, a lending system, a credit card payment system, and the addition of more GameFi elements.
Metropoly Presale Details
The Metropoly presale is live right now. It has eight stages, with the price of the Metro token appreciating at each stage. The price of Metropoly in the final stage is $0.05, and in the first stage, 20 o00 $METRO could be bought by paying 1,000 USDT.
The minimum goal of this project is to raise $500k, out of which it has already raised upwards of $400k as of early February 2023.
As already mentioned in the tokenomics, 200 million Metro Tokens have been dedicated to this presale. The conclusion of the presale will initiate a token generation event, at which point early movers will be able to claim their purchased tokens.
The listing will also coincide with the token generation event. Details of that aren't finalized yet but will be announced on Metropoly's social media channels.
How to Buy Metropoly (Metro Token)
Those who want to become early movers can buy METRO token on the Metropoly website directly. Here are the steps to investing in METRO:
Step 1: Connect your MetaMask Wallet
The first step is to go to the presale.metropoly.io dashboard and connect your Metamask or Trust wallet to initiate the process.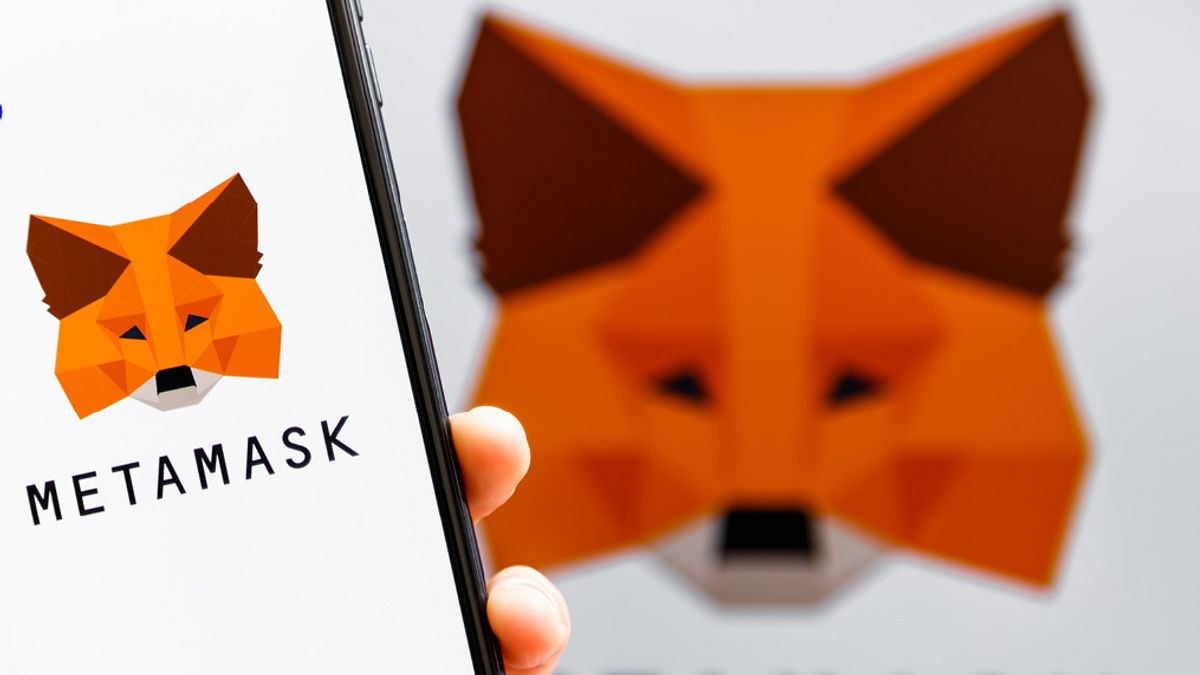 Step 2: Buy METRO
The second step is to buy at least $100 worth of $METRO tokens. Investors can choose between three cryptocurrencies – USDT, ETH, and BNB.
Step 3: Claim the Tokens
After purchasing the tokens, investors can then claim them during the token generation event (TGE), which will take place at the end of the presale.
Conclusion
Metropoly has all the makings of a great cryptocurrency project. It ties NFTs to real-world assets and allows users to be fractional owners of properties worldwide. The project is opening a new way to invest in real estate, which in itself is a major upside for everyone.
The Metropoly presale is live right now, and the project has already raised upwards of $400k for the project. Join the presale today to not miss out on gains to be made from price appreciation of $METRO during the presale's eight stages.
FAQs on Metropoly Presale
How to Invest in Metropoly?
Can I visit the real estate I invest in?