Skale Network is one of the newest DeFi projects in the industry. The network is created using the Ethereum blockchain, but Skale aims to offer much-needed scalability to Ethereum. The Skale project intends to do that by increasing transaction throughput, decreasing latency, and making payments as inexpensive as possible on the blockchain.
Another goal is to help create and maintain dApps on a decentralized modular cloud created for real-world demands, without compromising on security. SKL is the native token of the Skale project which entered the market in 2020 with a price of $0.074 but the coin is currently traded at below $0.05. For those interested in the project the low price could be a buying opportunity.
In this article, we will cover everything there is to know about the Skale Network, including where to buy SKALE Network and its native coin – spelled with capitals. Its ticker symbol is SKL.
How to Buy Skale Network (SKL) – Quick Guide
To invest in Skale Network, follow these steps:
✅ Step 1: Open an eToro Account: Visit eToro.com and sign up for a free account. To verify the account, you will be asked to enter some personal data and identification documents.
💳 Step 2: Deposit Funds: Users can deposit USD or other fiat currencies with a credit/debit card, PayPal, eWallet, or bank transfer.
🔎 Step 3: Search for SKL Token: When typing Skale Network or SKL into the eToro search bar, click the first result, and you'll be able to view the SKL price chart, tokenomics and recent Skale news. When ready to buy, click 'Trade' top right.
🛒 Step 4: Buy SKL Token: Enter a USD amount to invest in Skale Network in the pop-up box, then click on 'Open Trade' to complete the buy order.
Where to Buy SKL Token – Best Crypto Platforms
Skale Network (SKL) is listed on all the leading crypto exchanges, including eToro, Coinbase, Binance, Crypto.com, and Bitstamp, unlike some altcoins:
1. eToro – Overall Best Platform to Buy SKL
eToro listed SKL on June 28, 2022, the same day as two other cryptocurrencies like BAND and OXT. With this listing, it joined a list of over 70+ crypto assets on the eToro platform, including altcoins and high cap coins.
eToro was created as a stock and forex broker in Israel in 2007. It listed Bitcoin in 2013 and, as a result, developed into a platform for trading cryptocurrencies.
According to eToro, it is a social investing platform that connects users from around the world and allows them to invest in assets. The thriving eToro Community, which puts the aggregate knowledge of millions of investors at your fingertips, is one of the exchange's primary selling points.
eToro is also known for being one of the most rigorously regulated exchanges in the world and complies with SEC requirements to the letter. The platform, which has more than 27 million members worldwide, is committed to using the best security procedures. The FCA in the UK, ASIC in Australia, and other regulatory bodies throughout the world oversee its regulations.

With just one deposit, you can purchase a variety of cryptocurrencies at various weights using the passive financial instrument known as the eToro Crypto Portfolio. Since eToro looks after the portfolio, you won't need to worry about research or maintenance.
Additionally, eToro provides users with a copy-trading option as well. This enables them to increase the value of their cryptocurrency holdings by imitating the trades of an investor they want to.
Free crypto education tools and a $100,000 demo account for paper trading are some of the other advantages eToro offers to beginners in the cryptocurrency investment space so that they can test the waters before investing real money.
One of the problems with the platform is that it uses rather large spread fees rather than the more common maker/taker charges. Additionally, eToro is unavailable in a number of US states. Besides, you cannot bring cryptocurrency back onto the exchange once it has been moved to the eToro wallet for external use.
Cryptoassets are a highly volatile unregulated investment product.
2. Bitstamp – Buy SKL at Low Trading Fee
Bitstamp is a great option for fee-conscious cryptocurrency investors because of its lower trading fees. SKL was listed on Bitstamp on October 25, 2021, several months before eToro listed SKL.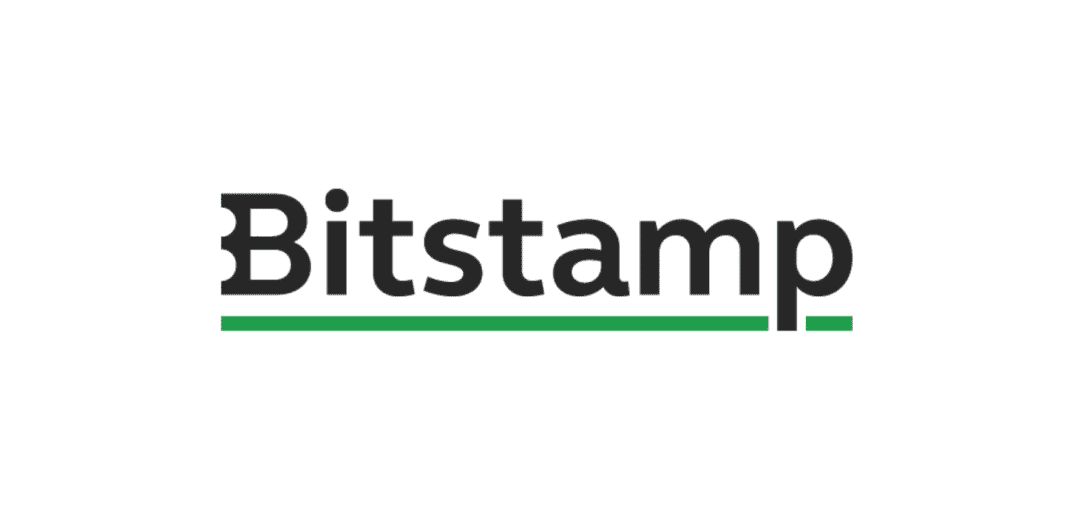 It was one of the first cryptocurrency exchanges to launch in 2011, and is supported in over 100+ countries. Ever since its launch, Bitstamp has outlasted the competition to claim the title of the market's longest-running exchange.
Users of Bitstamp can access the fundamental trading dashboard from the top navigation bar. The most popular transaction types, including instant, market, stop, and limit orders, are supported by the basic dashboard. The interface also allows users to stake specific assets – currently Ethereum and Algorand.
The clear pricing plan offered by Bitstamp derives trading fees based on your 30-day trading volume. For individuals with less than $10,000 in 30-day trading activity, the maximum trading cost on Bitstamp is just 0.50 percent. This makes its trading charges one of the most cost-effective among all crypto exchanges.
The advanced Tradeview platform by Bitstamp is intended for more seasoned traders; it offers the same order types and costs as the standard Bitstamp platform.
What Tradeview offers exclusively is more in-depth analysis than the standard dashboard, such as depth charts and continuously updated order books. As the name suggests, it offers a better perspective on the cryptocurrency markets.
Cryptoassets are a highly volatile unregulated investment product.
3. Crypto.com – Margin Trade SKL
Crypto.com is another leading cryptocurrency exchange today and offers more than 250 different digital assets. On January 8, 2021, SKL was added to Crypto.com's list of available tokens for trading.

While Crypto.com does not facilitate traditional crypto-to-crypto trade, users are lured to the platform chiefly due to its DeFi offerings. Investors can receive an annual percentage yield (APY) of up to 14.5% on their cryptocurrency investments and a 10% APY on stablecoins.
Crypto.com also functions as a leading NFT marketplace, where users may buy and sell NFTs using SKL and other cryptocurrencies like Ethereum.
The Crypto.com Earn feature is of note, allowing investors to gain interest on their sitting crypto assets. Both spot trading and perpetual futures trading pairs are available on Crypto.com for seasoned day traders who want to leverage their margin trading of cryptocurrencies.
The exchange charges a commission of 2.99% when buying SKL on Crypto.com using credit or debit card transactions. On the other hand, if you make a purchase on Crypto.com using funds deposited via an ACH, or automated clearinghouse, transaction, there are no trading or transaction fees.
In addition to the standard exchange and trading services, Crypto.com also offers a pre-paid debit card that is accepted by Visa and can be used for ATM withdrawals as well as online/offline transactions.
Crypto.com also offers a self-contained dollar-cost averaging trading bot as part of its in-house service. Instead of actively making trading decisions, it allows investors to gradually increase their position over a predetermined length of time while they are away from their computer or mobile device.
Cryptoassets are a highly volatile unregulated investment product.
4. Coinbase – Buy SKL with USD, EUR
Coinbase crypto exchange is well-known among crypto investors because of its simple and straightforward user interface and trading flexibility. According to its website, it is helping build the 'cryptoeconomy – a more fair, accessible efficient, and transparent financial system enabled by crypto'.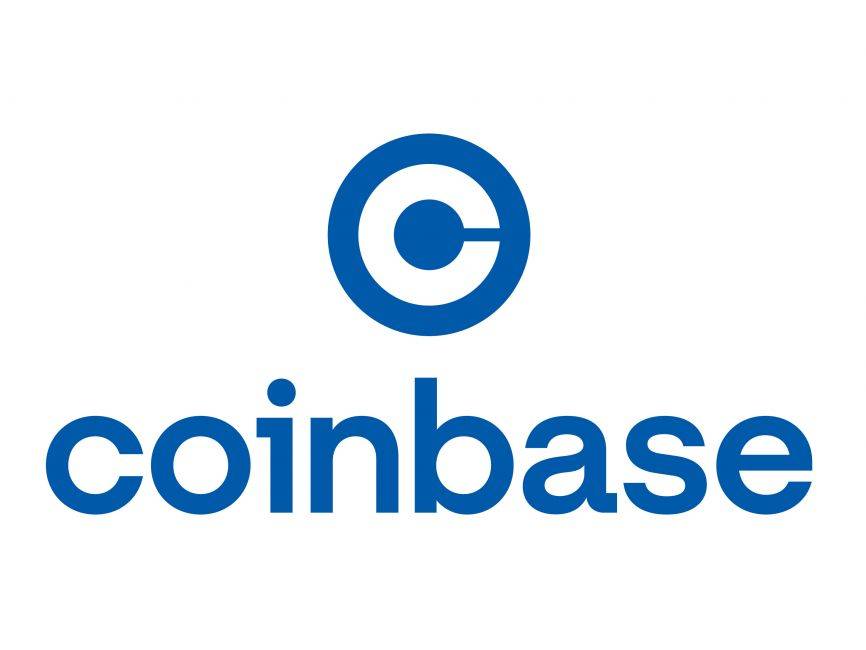 The platform listed SKL on March 11, 2021, adding to its 150+ cryptocurrencies. The exchange was started in 2012 to enable everyone, everywhere to send and receive crypto easily and securely. Today, Coinbase is listed on the NASDAQ – it's possible to buy Coinbase stocks.
The secure cryptocurrency wallet offered by Coinbase, which also functions as an NFT wallet because it can hold non-fungible tokens, is making web3 more accessible and intuitive. Coinbase also allows eligible customers to send and receive selected cryptocurrencies on multiple networks, starting with Polygon and Solana.
The one downside to Coinbase is that it is expensive. In contrast to other exchanges, Coinbase charges a hefty 4% fee when purchasing SKL currency with a debit or credit card.
Cryptoassets are a highly volatile unregulated investment product.
5. Binance – Trade SKL with a 0.10% Trading Fee
Binance is considered the largest cryptocurrency trading platform in the world, offering over 600+ cryptos for buying, trading, and holding across 180+ countries. The exchange listed Skale Network and opened trading for SKL/BTC, SKL/BUSD, and SKL/USDT trading pairs on December 1, 2020.
The crypto trading platform is known to offer some of the most competitive fees in the market, charging only 1% commission upon converting SKL for a suitable digital currency like Bitcoin, Ethereum, BNB or USDT.
The lower fee structure, however, is available only if you deposit payments in Bitcoin. Using a debit or credit card to deposit cash carries a fee of 4.5% and buying SKL in US dollars carries a fee of an extra 0.5%.
Whatever payment method you decide to use, Binance offers a variety of storage options. Its own Trust Wallet software is part of this, and it gives users access to the well-known decentralised exchange PancakeSwap.
Like eToro, Binance supports staking of cryptocurrencies – having the widest range of staking coins of any exchange – and offers trading education through the Binance Academy.
The exchange allows peer-to-peer trading services, connecting buyers and sellers of cryptocurrency directly. This facilitates fiat payments, and users are free to choose preferred payment methods. Its also possible to buy NFTs on Binance.
Some downsides of the platform are that it is less accessible and less regulated than eToro if accessed through Binance US in the United States.
Cryptoassets are a highly volatile unregulated investment product.
What is Skale Network?
Skale is an elastic network designed to bring scalability to Ethereum and increase transaction throughput, decrease latency, and ensure inexpensive payments. It operates on the Ethereum blockchain which means technically the SKL cryptocurrency is a token, and not a coin.
According to the project's website, it aims to make it possible for users to create and maintain DApps on a "decentralised modular cloud built for real-world needs and configured for your requirements."
Despite a high-level of decentralisation, there is no compromise to security. SKALE claims that it's users may run Solidity smart contracts "thousands of times faster at a fraction of the mainnet cost". Among the projects that already make use of its infrastructure are games and multimedia streaming services.
SKALE Founding Team
Jack O'Holleran and Stan Kladko, who both have extensive backgrounds in the software sector, founded the SKALE Network together.
CEO and Co-Founder O'Holleran is a technology entrepreneur with a focus on blockchain and decentralized systems. He is still employed as a strategic advisor at Aktana, the life sciences business he helped found in 2008.
Prior to co-founding SKALE, Kladko spent many years acquiring a Ph.D. in physics. He also spent 16 years as a technology executive in San Francisco's Silicon Valley. Other businesses he co-founded include Galactic Exchange and Cloudessa.
Vision and Development
SKALE Network is here to help create a system of different Ethereum-based blockchains. This will make web3 more accessible to users around the world. Users can use dApps on the SKALE network, which in turn use a SKALE chain to operate on and SKALE tokens to run the chain.
The SKALE Network uses of Proof-of-Stake (PoS) mechanism to guarantee network security. It is a layer-2 network. This means despite using Ethereum's facilities, it works independently of Ethereum.
The SKALE Network whitepaper mentions, "SKL is a utility token that serves as the fundamental mechanism in the security of the network. A significant amount of tokens are staked into the network by validators and delegators as provided by chain sponsors for the provision of SKALE chains."
"SKALE proposes a decentralized, configurable network of on-demand blockchains…[with] transactions enabled with storage capabilities and advanced analytics. Additionally, SKALE proposes messaging protocols that enable participants to communicate between these disparate systems.
SKL Token
SKL is the native token for the Skale Network platform. Since Skale Network runs on Ethereum, SKL is officially a token as opposed to a currency. SKL is used to run governance mechanisms and offer incentives on the platform.
Additionally, SKL holders or delegators can stake their tokens to validators. Platform developers use the SKL token to pay for Elastic Sidechain subscriptions while validators and delegators get SKL token premiums from this fee.
Cryptoassets are a highly volatile unregulated investment product.
Is Skale Network a Good Investment?
The crypto market may have taken a dip recently, but their multiple use cases and applications are only increasing by the day. Some may be sceptical about investing in cryptocurrencies because of the market crash, but tokens like SKL show a promising future and make for good investments in the long run.
SKALE Network is one of the few Ethereum projects that has attracted the attention of both experienced investors and the wider crypto community in such less time.
The Skale Network was the first project to provide a token on ConsenSys Codefi's Activate Platform that enables users to purchase, sell, and hold all their tokens in a single application. Users can also distribute utility tokens in a new manner.
At the same time, using the SKALE Network helps verify and authorize Ethereum transactions more quickly. The Skale team estimates that each chain can handle about 2000 transactions per second.
Along with increasing transaction capacity, SKALE Network also lowers latency and guarantees inexpensive payments. It uses a work token and is a Proof-of-Stake network, which means users can rest assured of its security despite the decentralization.
The network contains more than 150 nodes and more than 45 validator orgs, and it is completely decentralized. Additionally, it offers on-chain file storage and supports Ethereum virtual computers.
Overall, it seems the SKL token is poised for impressive growth in the times to come, thanks to its potential offerings. Also see our guide to the best crypto presales as new tokens tend to perform well even in a bear market.
Skale Network Price
The current live SKALE Network price is slightly above $0.04, with an $11.5 million 24-hour trading volume. The token currently has a market cap of $175.5 million. 4.48 billion SKL coins are now in circulation, with a maximum supply of 7 billion coins.
In a white paper published by the SKALE Network in July 2020, it was stated that one-third (33%) of the total funds were designated for validator rewards, 28.1% for delegators, 16% for the broader founding team, 10% for the SKALE Foundation, 7.7% for the protocol development fund, 4% for the core team pool, and 1.3% for the ecosystem fund.
Skale had a value of roughly $0.08 when it initially entered the open market in December 2020 following an initial coin offering (ICO) that raised $5.25 million. At first, the coin's value varied, but it ended the year at $0.079.
Skale's value skyrocketed at the beginning of 2021 which was associated with the uptrend of the whole crypto market. Additionally, the coin got listed on a popular crypto exchange, Coinbase, so on March 12, SKL hit its all-time high intraday price of $1.22.
SKL All-time Price Performance, Source:coinmarketcap.com
Skale saw significant value loss during the crypto crash in the following months and traded at a low point for most of the summer of 2021, around $0.27. Skale did not particularly do well in November too, though some cryptocurrencies did. It reached a monthly uptick of $0.4214 on November 25 before falling back to the end of the month at $0.3168.
Skale plunged in December, ending the year at $0.2014 amid concerns over the COVID-19 version. The token fell even more in January 2022, ending the month at $0.1136.
On March 31, the coin reached a fresh five-month high of $0.3279. After reaching the highest price in April in the previous year, SKL started to decrease again, and by July, it dropped below its initial price of $0.074. Skale's decrease continued for the rest of 2022, and by the end of the year, it was worth $0.02.
The coin saw a slight recovery in February 2023 when its price reached $0.05, but shortly after it dropped to $0.04. At the time of writing, SKL is traded at $0.0391 with a 24-hour price range of $0.0378-$0.0396. The coin has an almost 90% YTD return rate.
SKL Price Prediction
During the 2022 financial market decline brought on by rising inflation, Bitcoin has fallen by over 70% from its all-time high. Investors are getting out of more 'risk on' assets and into more stable markets. The selloff results from the ongoing view of cryptocurrencies as being very hazardous investments.
Many analysts considered that the downtrend would last only for Q1 2022 but other events, such as the crash of the Terra Luna project, the bankruptcy of the FTX crypto exchange, and other events prolonged the "crypto winter" which lasted for the whole of 2022.
2023 seems to be a recovery year for the cryptocurrency market, with BTC reaching $27,000 again. So, other altcoins are likely to follow Bitcoin's path if they catch the investor's attention. Skale can be one of those altcoins due to the features it offers to the users.
Coming to the SKALE Network, it has a strong team behind it, a good use case, well-designed tokenomics, and an engaged community. These are the ingredients to a successful performance, and the token may do well in the upcoming months.
The technology used by SKALE Network is considered promising and has received support from industry executives at all levels, even though this project is still relatively new and underexplored.
With such a solid technical foundation, those investing in SKL expect long-term growth as more people join the network. Established players like Winklevoss Capital, Spartan, and others have already extended their support to SKALE.
With all this being said, let's also take a look at the Skale price predictions conducted by different crypto price analyzing platforms. Wallet Investor is among the few platforms that give bearish predictions for the Skale's price. It indicates that the coin's value can drop by 88% in 2023 and reach $0.004 from $0.039.
According to Price Prediction, Skale will grow in 2023 at an average price of $0.049, with the highest price of $0.053. The platform's predictions show that Skale will be traded below $1 until 2030 and in 2031 its value will eventually hit $1.
Digital Coin Price is less optimistic about Skale's price in the long-term perspective. It predicts that Skale will not even hit the $0.5 mark until 2030. In contrast to Price Prediction, this platform's analysis shows that SKL's average price will be $0.083 during 2023, with the highest price of $0.086.
Best Ways to Buy Skale Network
Here are the top three methods for purchasing Skale Network:
Buy SKL with Debit or Credit Card
Using a debit card to purchase SKL on exchange platforms like Crypto.com and Coinbase incurs high costs of around 2.99 percent. It is still a well-liked method for getting SKL quickly and easily. Bank transfers are another choice, however certain websites could take longer to process them.
Buy SKL with PayPal
One of the few cryptocurrency exchanges that fully permits PayPal for the purchase of SKL and other crypto tokens is eToro.
Buy SKL without ID
Bybit has listed SKL on its exchange and the platform does not require ID to start buying cryptocurrency. Among the exchanges that now offer less stringent standards for KYC verification, Bybit has the best reputation.
Without an ID, SKL withdrawals are still possible. The daily withdrawal cap is 2 BTC which is still plenty for most investors.
Best Wallet for Skale Network
By selecting a reputable cryptocurrency exchange listing SKALE Network, like the ones we reviewed in this post, beginners can keep their SKL tokens on their exchange wallet in safety. We rated eToro on our guide to the best crypto wallets.
A software wallet is generally safer and more practical than buying a hardware wallet when using one of those large exchanges. eToro's multi-crypto wallet supports SKL along with several other digital currencies, and is the perfect choice for storing SKL tokens.
Cryptoassets are a highly volatile unregulated investment product.
How to Buy Skale Network – Full Tutorial
If you are planning to buy SKL, follow this step-by-step guide:
Step 1: Create a Crypto Account on eToro
Visit the eToro website and create an account. Fill out the form with your full name and contact details.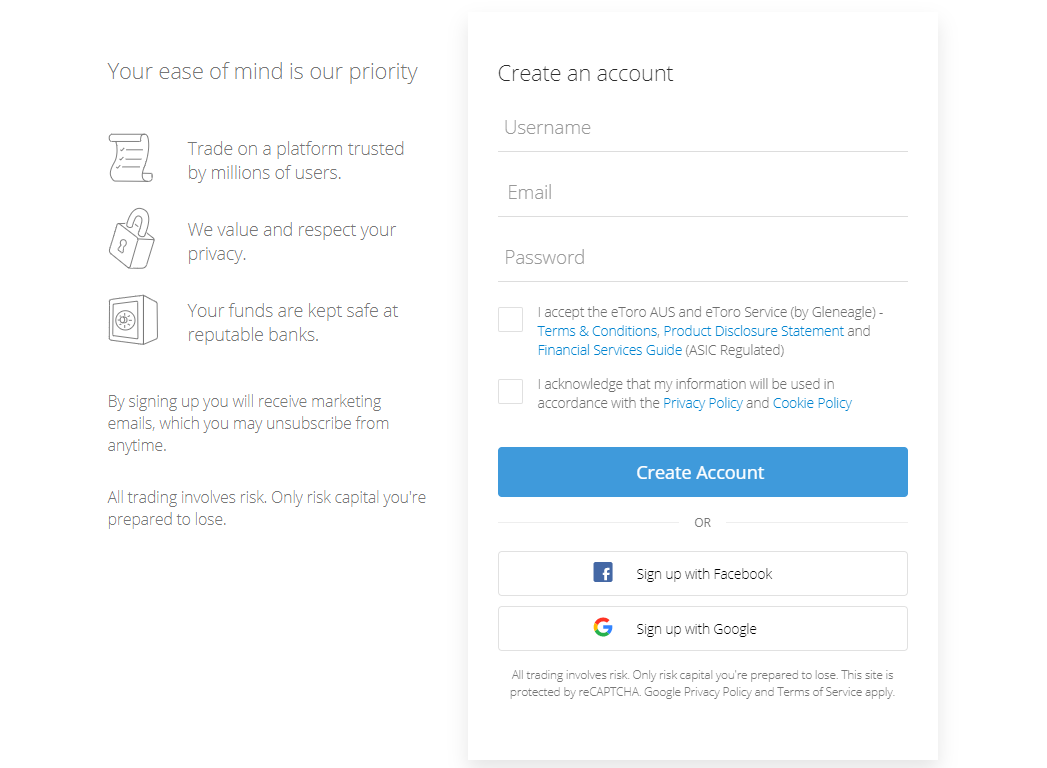 Once you choose the "Create Account" option, you will be asked for details such your home address, birth date, and social security number.
Cryptoassets are a highly volatile unregulated investment product.
Step 2: Submit KYC Documents
You must first authenticate your identity on eToro before you can buy SKL cryptocurrency with any fiat money. Since eToro automates this procedure, you shouldn't have to wait more than a few minutes after uploading the necessary paperwork.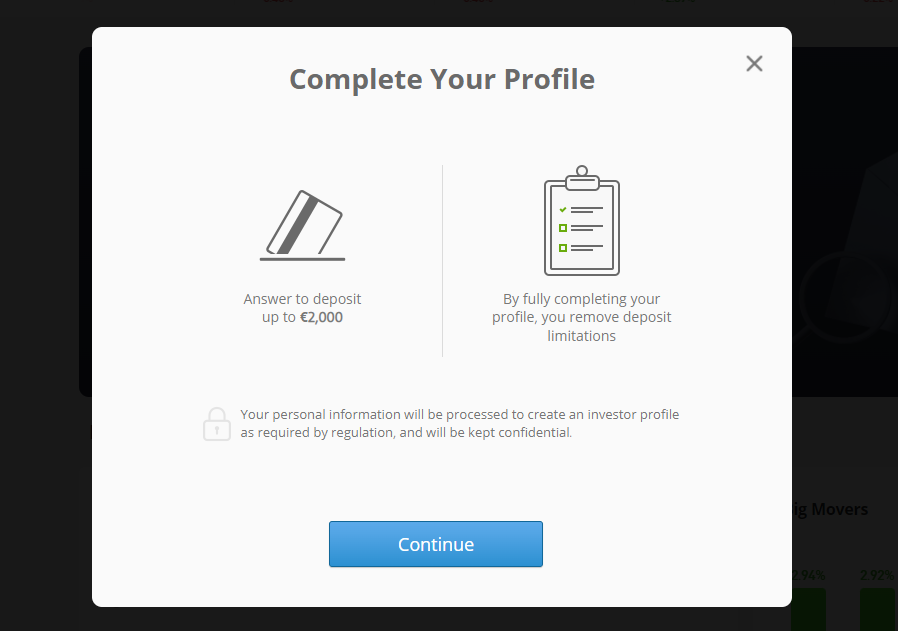 Upload copies of your driver's licence, passport, or state identification card as proof of identity, along with evidence of your address, like a utility bill or a bank statement.
Step 3: Deposit Crypto
Your eToro account needs to have a minimum deposit of $10 before you can purchase SKL currency. Visa, MasterCard, and ACH are just a few payment options for depositing money that eToro offers.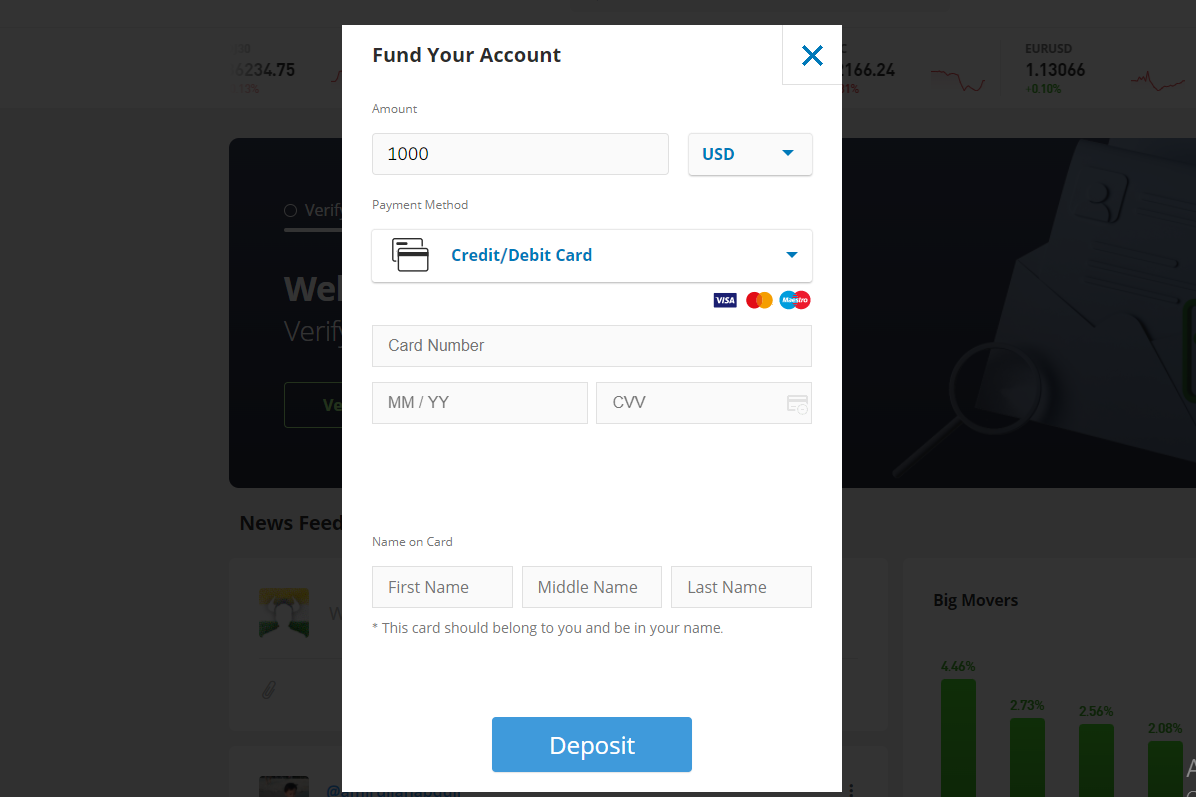 A couple of examples of supported e-wallets include PayPal and Neteller. You won't be charged anything if you pay with a fiat currency-accepting method.
Step 4: Search for Skale Network
The eToro dashboard has a search bar at the top. You can now start typing "SKL." Following that, eToro will choose SKL from a list of suitable markets. When SKL pops up, select "Trade."
Step 5: Buy Skale Network
There is only one thing left to do, and that is to tell eToro how much money you want to invest in SKL tokens. This can be any amount, in US dollars, ranging from $10 upwards.
Cryptoassets are a highly volatile unregulated investment product.
Conclusion
SKALE is enhancing Ethereum's fundamental principles while also introducing some powerful capabilities. For example, zero fees will revolutionize how people engage with Eth 2.0. In the long run, SKALE could add further capabilities, for smooth operations alongside other smart contracts on Ethereum.
SKALE lost nearly 80% of its value during the crypto winter, and analysts concur that it is hard to predict when the price will bottom out. Still, SKALE has potential. The token can gradually make up its losses when the crypto market bounces back.
eToro - Top Crypto Platform
Free Copy Trading of Professional Traders
Free Demo Account, Crypto Wallet
Open to US & Worldwide - Accepts Paypal
Staking Rewards, Educational Courses
Cryptoasset investing is highly volatile and unregulated in some EU countries. No consumer protection. Tax on profits may apply.
FAQs on Buying Skale Network Token
Where to buy Skale Network token with low fees?
Is Skale Network on Crypto.com?
Is Skale Network on Coinbase?
Is Skale Network on Binance?
How to buy Skale Network token without KYC?