Orchid is a decentralized marketplace where users can list their virtual private network (VPN) services for other Orchid users by staking OXT – the native cryptocurrency of Orchid. VPN services restrict third parties from tracking your online surfing activities.
Orchid's distributed VPN services are built on the Ethereum blockchain and connect buyers and sellers of available bandwidth. In this article, we will cover everything there is to know about purchasing OXT, including where to buy Orchid, current price and forecast, potential returns, and FAQs.
How to Buy Orchid Token – Quick Guide
✅ Step 1: Open an eToro Account: Visit eToro.com and create a free account. Enter the required personal data and upload identification documents to verify the account.
💳 Step 2: Deposit Funds: To start purchasing tokens, investors can deposit funds using a credit/debit card, PayPal, eWallet, bank transfer and other payment methods.
🔎 Step 3: Search for Orchid Token: Enter Orchid into the eToro search bar, and the OXT token will appear in the results. Click it to view the OXT price chart, latest news on the project and its tokenomics. When ready to buy OXT crypto tokens, click 'Trade'.
🛒 Step 4: Buy OXT Coin: Enter a USD amount to buy Orchid Network with in the pop-up box. Then, hit "Open Trade" to execute the trade.
Where to Buy Orchid Token – Best Crypto Platforms
The Orchid (OXT) token is listed on all major altcoin exchanges. That includes eToro, Coinbase, Crypto.com and Binance. That's in contrast to a large number of altcoins which are absent from one or more of these exchanges, so OXT token has high liquidity and room for growth.
1. eToro – Overall Best Platform to Buy Orchid
eToro listed OXT on June 28, 2022, with other cryptocurrencies like BAND and OXT. With this listing, it expanded the exchange's extensive inventory of more than 70 crypto assets, including altcoins and large-cap coins.
The eToro platform is the world's largest cryptocurrency exchange. It was established in 2007 in Israel as a stock and forex broker and then evolved into a crypto exchange from 2013 onwards after listing Bitcoin.
eToro calls itself a social trading platform as it connects traders from all over the world to network as they invest in assets. The vibrant and ever-growing eToro community brings together millions of investors, their trading choices, and collective wisdom together for other users to learn and follow.
The strictly regulated exchange is known for its low fees, requiring as little as $10 to begin trading cryptos, stocks, and ETFs. The exchange commits to the highest security protocols, strictly following SEC regulations in the US, FCA in the UK, ASIC in Australia, and similar regulatory bodies in other parts of the world.

Every eToro account is allotted a $100,000 virtual trading demo account and access to multiple educational resources. This way, eToro ensures a beginner-friendly environment for new investors.
eToro also has various features to offer its user base over 25 million, including the eToro Crypto Portfolio. This passive financial tool allows users to buy multiple cryptocurrencies at different weights with a single deposit. No need for research or maintenance – everything is taken care of by eToro.
eToro also offers a copy trading option using which traders can replicate others' successful trades and raise the value of their cryptocurrency holdings. The eToro Club is another special feature, and members of this club are given chat and phone support exclusively.
One downside of eToro is that its services are not blanketly available across all US states or other countries. The exchange uses large spread fees instead of commonly used maker/taker charges which means it could be higher priced than other exchanges for active day traders.
Crypto-to-crypto trading is currently unavailable on eToro, but US customers are allowed to convert a selected pool of cryptocurrencies.
Cryptoassets are a highly volatile unregulated investment product.
2. Crypto.com – Margin Trade Orchid Tokens

Crypto.com is a leading exchange with more than 250 different digital assets in its portfolio. OXT was added to Crypto.com's list of trading tokens on December 7, 2021. The exchange is known for its affordability and variety.
For experienced day traders who want to leverage their margin trading of cryptocurrencies, Crypto.com offers both spot trading and perpetual futures trading pairs. The Crypto.com Earn feature enables investors to earn income on their inactive crypto holdings as well.
When purchasing OXT using credit or debit card transactions on Crypto.com, the exchange charges a commission of 2.9%. On the other hand, there are no trading or transaction fees if you make a purchase on Crypto.com using money that was deposited through an ACH, or automated clearinghouse, transaction.
Although Crypto.com does not support typical crypto-to-crypto trading, its DeFi staking products are primarily what draw users to the platform – the Crypto Earn program.
On their cryptocurrency investments, investors can earn up to 14.5% in annual percentage yield (APY), and stablecoin investments can offer 10% APY.
Another special feature of Crypto.com is a self-contained dollar-cost averaging trading bot. It enables investors to gradually raise their position over a predetermined period while they are away from their computer or mobile device, as opposed to actively making trading decisions.
A popular NFT marketplace, Crypto.com also allows users to buy NFTs and trade them using cryptocurrencies like Ethereum. The exchange is known for its strong security and easy currency conversions too.
Some downsides of the platform could be that it is not very beginner-friendly, especially when it comes to navigation and UI. The exchange could also do better in terms of customer service and educational resources.
Cryptoassets are a highly volatile unregulated investment product.
3. Coinbase – Buy OXT with USD, EUR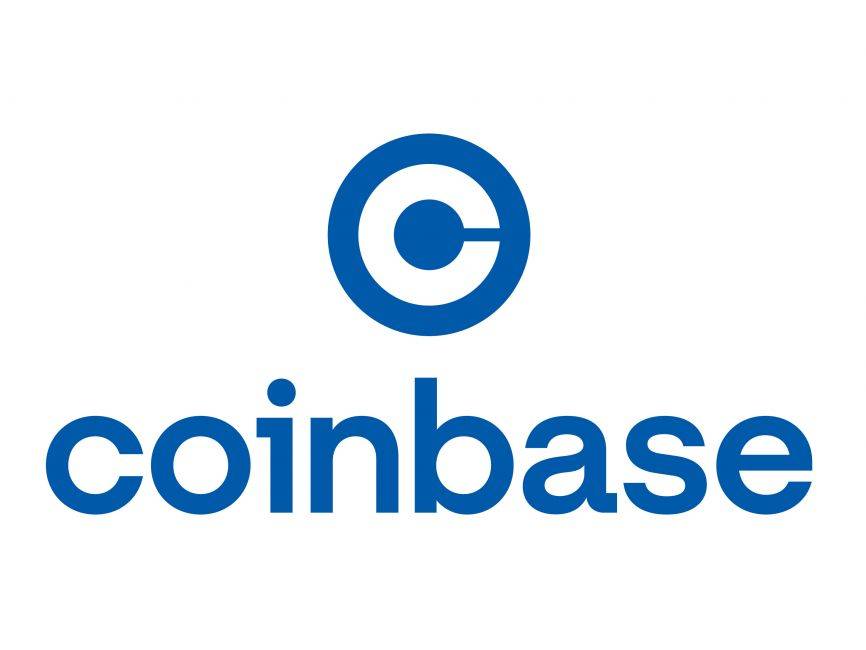 Coinbase stands out among other crypto exchanges because of its streamlined user interface, flexible trading options, and popularity among cryptocurrency investors. The exchange listed OXT quite early, on 18 December 2019.
The exchange website highlights its mission of creating the "cryptoeconomy". Over time, the exchange has forged partnerships between the crypto industry with mainstream giants like Dell, Overstock, Time Inc, and so on, thus solidifying its platform's as well as the crypto market's position.
The exchange itself has been in operation since 2012 and is currently listed on the NASDAQ for those that trade stocks. Coinbase offers user-friendly navigation and interfaces with clear price indications, simple buttons, and easy-to-locate features. The choice of coins is frequently updated and is quite comprehensive.
The Coinbase crypto wallet is enabling Web3 to become more usable and straightforward. It also doubles up as an NFT wallet when needed.
Coinbase allows qualifying users to transfer and receive specific cryptocurrencies across networks including the Polygon and Solana blockchains.
One drawback of the platform is the strict and extensive KYC documentation and identity verification it demands. Also, the platform might come across as expensive, with a hefty 4% fee upon purchasing OXT with a debit/credit card.
Cryptoassets are a highly volatile unregulated investment product.
4. Binance – Trade OXT with a 0.10% Trading Fee
Binance is counted among the largest crypto trading platforms with over 600+ cryptocurrencies available for buying, trading, and holding across 180+ countries. The exchange listed OXT and opened trading for OXT/BTC and OXT/USDT trading pairs on 21 September 2021.
Binance is famous for some of the most affordable market costs, with a 1% commission charge for exchanging OXT for a digital currency like Bitcoin, Ethereum, BNB, or USDT.
However, the lower charge structure is only accessible if you deposit payments in Bitcoin. An additional 0.5% is charged when purchasing OXT in US dollars and 4.5% is charged when depositing cash using a debit or credit card.
High-speed trade execution is another highlight of the platform. Founder Changpeng Zhao is credited with the development of a special software system that matched orders for high-speed traders even before Binance was officially launched in 2017 in China.
Whatever kind of payment you choose, Binance provides a range of storage choices. Take for instance the Trust Wallet programme, which grants users access to the well-known decentralized exchange PancakeSwap.
Just like eToro, Binance offers cryptocurrency staking and provides trading education via the Binance Academy. Peer-to-peer trading services are available on the exchange, bringing together buyers and sellers of cryptocurrencies directly. Users are free to select their preferred payment methods, which simplifies fiat payments.
Some challenges with the exchange include the fact that it is less regulated and more difficult to use than eToro. The global parent company Binance has, in the past, run into regulatory controversies in some countries as well.
Cryptoassets are a highly volatile unregulated investment product.
What is Orchid?
Orchid, which was launched in December 2019, describes itself as the first peer-to-peer privacy network in the world.
Its goal is to expand internet freedom by enabling anyone to buy bandwidth from any participating provider using cryptocurrency payments. This is enabled through so-called "probabilistic nano payments", using OXT, the native Ethereum-based ERC-20 tokens of the Orchid platform.
Regular provider payments take place off-chain, allowing Orchid to avoid Ethereum network issues like congestion and gas fees.
Instead of paying monthly or yearly fees, consumers need only send funds when they connect to the service.
To prevent hackers from harvesting user data from the platform itself, Orchid uses smart contracts for payments that carry relatively little information. The token is freely tradeable across all major crypto exchanges today, with crypto, stablecoin, and fiat pairs available.
Orchid Founders
The four co-founders of Orchid belong to the finance and blockchain industries. They are Jay Freeman, Brian J. Fox, Gustav Simonsson, and Dr Steven Waterhouse.
Waterhouse is the CEO of Orchid and a well-known player in the cryptocurrency world. He also co-founded the venture capital firm Pantera Capital, which has made investments in some of the most well-known businesses in the sector.
Freeman is credited with creating Cydia, an alternative Apple App Store for jailbroken Apple devices currently utilised by about 30 million jailbroken Apple devices.
Fox oversaw the development of Wells Fargo's first interactive online banking system in the middle of the 1990s. Simonsson, on the other hand, contributed to the initial 2015 launch of the Ethereum network and is one of its key security developers.
The OXT Token
The native Orchid token called OXT is used in the network's pay-per-use currency exchange. The token went live in December 2019.
OXT tokens are not mined, in contrast to cryptocurrencies like Bitcoin. In exchange for compensation, bandwidth providers can stake tokens to share their extra bandwidth and serve as network nodes.
A smart contract on Ethereum stores the nodes' list.
Cryptoassets are a highly volatile unregulated investment product.
How the Orchid Platform Works
The Orchid bandwidth marketplace app, which is like a standard VPN client, is used to run the service.
The WebRTC standard, which is widely used to transmit audio and video in browsers, is built on top of the Orchid protocol. To use the service, bandwidth consumers and providers must have OXT stored in a safe Web3 cryptocurrency wallet.
The governance layer added by Web3 gives users more control and power over their private information.
Through a variety of VPN providers, the app's multiple-hop interface allows users to connect OpenVPN and WireGuard setups for onion routing or multilayer encryption.
By just paying for the bandwidth they use, users can keep prices down and simply switch between providers to create a unique experience. The "probabilistic nano payment system," distributes fees among several transactions and parties.
At the same time, users can buy "Orchid credits" using credit money to pay network providers. Therefore, Orchid is enabling ease of transactions for both crypto and non-crypto users.
Is Orchid a Good Investment?
In the face of escalating geopolitical tensions and municipal constraints, developers point to a growing desire for internet freedom. With the advent of widespread consumer access in the early 1990s, Web 3.0 technology was developed to provide some semblance of an open internet.
Orchid views this as a growing opportunity for virtual private networks (VPN) to allow global internet users to protect their data and gain some value from it in the long term.
Orchid is leveraging blockchain technology to improve the current VPN experience, which is a clear and unique use case in itself. It allows users to gain independence from centralized servers and dangers connected with a particular country's infrastructure.
Orchid has advanced significantly since the network's launch in 2019. Many more partners have been added, making it faster and more effective to use.
While the off-chain approach offers speed, scalability, and lower transaction costs, the advanced nano payments technology significantly reduces transaction time.
This protocol is still being developed and improved by Orchid Labs. They are currently working to enhance current products, address the issue of high gas, and simultaneously develop Windows and Linux clients.
Overall, these benefits and potential developments suggest that Orchid can turn out to be a profitable investment in the long term, making this the best time to buy OXT for your portfolio.
Orchid Price Today
The Orchid price now is trading around $0.11, and its 24-hour trading volume averages just approximately $20 million. In a 24 hour period, any crypto price such as that of Orchid token can fluctuate several percentage points, or even higher in volatile market conditions.
The Orchid market cap today is just under $80 million. There are 690 million OXT coins in circulation, and the maximum supply is one billion OXT tokens.
OXT trading opened to the public in December 2019. Rapid price growth from $0.30 to $0.43 was followed by a decline in the first quarter of 2020, with a low of $0.13 in April 2020. The price went up to around $0.20 in November and December of 2020.
OXT soon began to increase in January and reached an uptick of $1.02 on April 5, 2021, following the general bull market. Since November of last year, OXT price, in particular, and the crypto market, in general, have seen a dip. OXT price further retraced as a result of the summer 2022 crypto market crash, but has recently shown signs of recovery.
Orchid Price Prediction
For those wondering 'Should I buy Orchid', see our full Orchid price prediction post that reviews the current support and resistance levels for OXT token as of mid 2022 and its potential upside.
Also see the OXT crypto technical analysis video below by Jacob Crypto Bury:
Best Ways to Buy Orchid
Here are the top three methods to buy Orchid tokens:
Buy OXT with Debit or Credit Card
Debit card fees of up to 2.99% may apply when buying OXT on exchange sites like Crypto.com and Coinbase. It remains a popular way to get OXT quickly and easily. Another option is bank transfers; however, some websites could process them more slowly.
Buy OXT with PayPal
eToro is one of the few crypto exchanges that completely accept PayPal for the purchase of OXT and other crypto tokens.
Buy OXT without ID
Users will have to look for an exchange that does not demand an ID or any kind of verification for purchasing OXT on their platform. Make sure that you are going only for a trusted exchange so that you do not face security issues later on.
Best Wallet for Orchid
Beginners can keep their OXT tokens in their exchange wallet securely by choosing a reliable cryptocurrency exchange that lists the Orchid, like the ones we reviewed in this post.
When using one of those significant exchanges, a software wallet is typically safer and more practical than purchasing a hardware wallet. The best option for holding OXT tokens is eToro's multi-crypto wallet, which also supports a number of other virtual currencies.
Cryptoassets are a highly volatile unregulated investment product.
How to Buy Orchid – Full Tutorial
If you are thinking of buying Orchid tokens, here is a step-by-step guide:
Step 1: Create a Crypto Account on eToro
Visit the eToro website and create a free account quickly and easily. A form appears on your screen when you hit the 'Join Now' button. Fill this form out with all the relevant details asked for.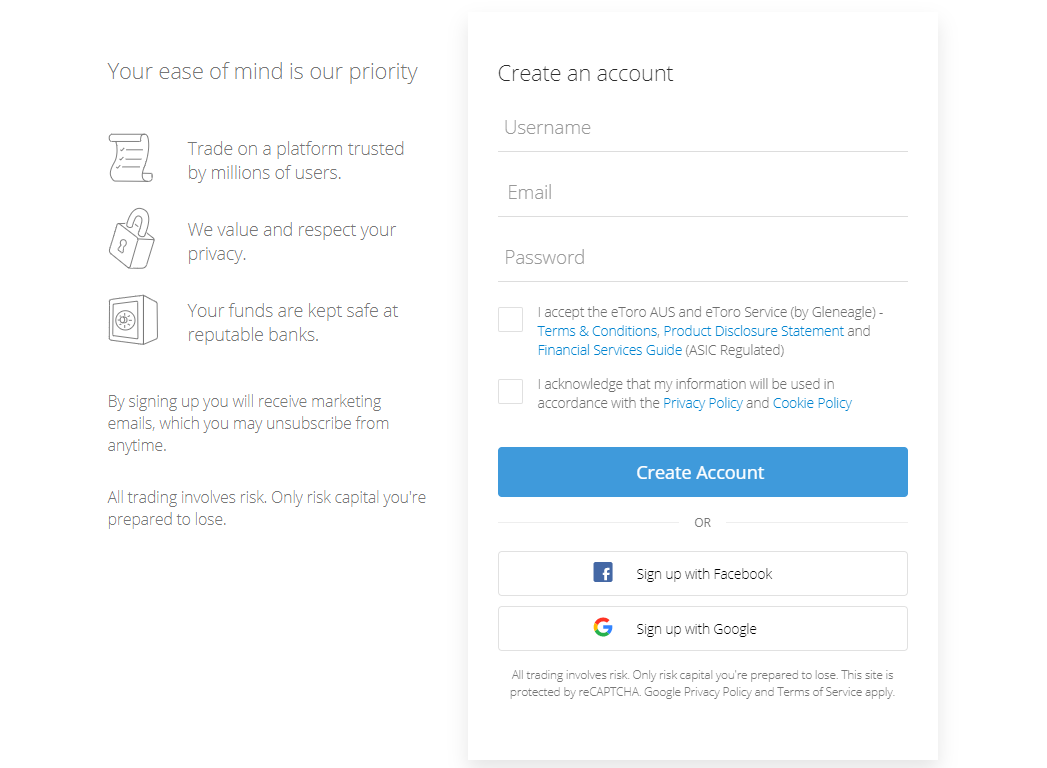 After this, click on the 'Create Account' button. This prompts you to enter some more details like home address, birth date, social security number, and so on. You can trust eToro with such sensitive information because of the platform's highest levels of security and regulatory compliances.
Cryptoassets are a highly volatile unregulated investment product.
Step 2: Submit KYC Documents
The next step is to authenticate your identity on eToro before you proceed to buy OXT tokens using any cryptocurrency or fiat currency. This step is completely automated on eToro, so it does not usually take more than a few minutes.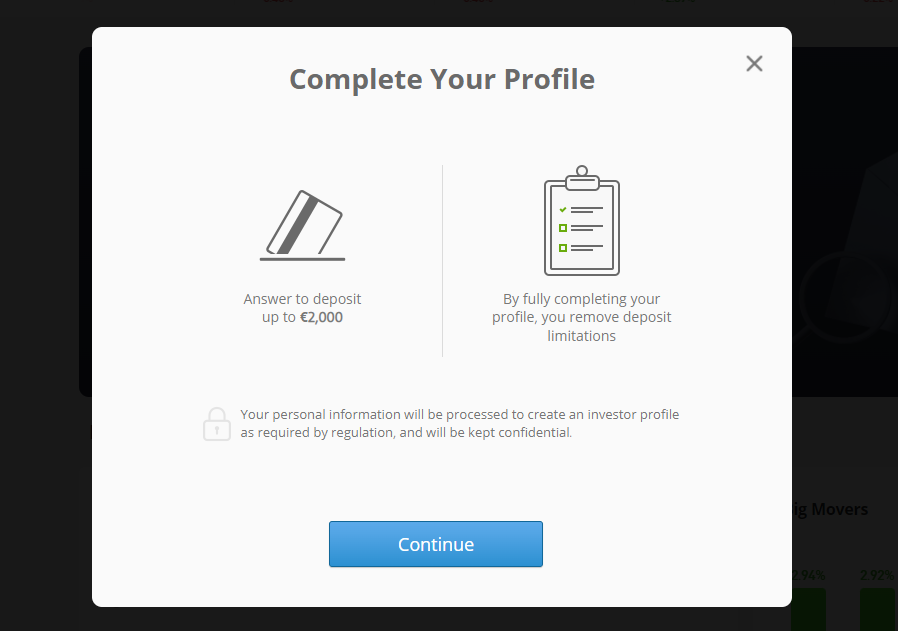 All you need to do is upload the requisite documents. This consists of a driver's license, passport, state identification cards, etc. as identity proof, and utility bills or bank statements as address proof.
Step 3: Deposit Crypto
To buy any cryptocurrency on eToro, your account must have a minimum deposit of $10. You can use Visa, MasterCard, and ACH to deposit money into your eToro wallet, among other options.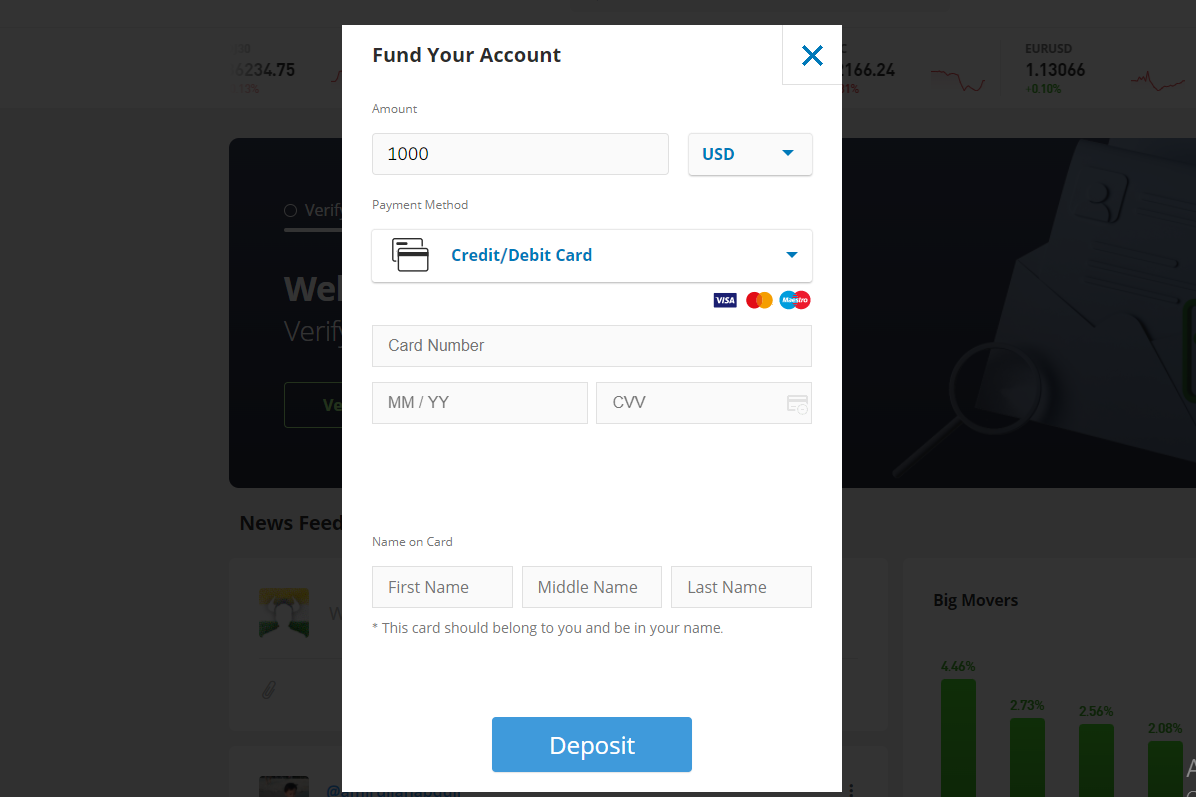 Supported e-wallets include PayPal and Neteller. Users are not charged to deposit using the fiat currency-accepting method.
Step 4: Search for Orchid Tokens
Enter the OXT token on the search bar in the eToro dashboard. Following this, eToro displays OXT from the list of suitable markets. Hit 'Trade' when OXT appears on the screen.
Step 5: Buy Orchid
Now that all the above steps are done, just enter how much money you want to invest in OXT tokens in any currency denomination you want.
Cryptoassets are a highly volatile unregulated investment product.
Conclusion
Orchid is reinventing virtual private networks and is extremely scalable, and reasonably priced, with the highest level of anonymity when linking the service to other chains.
With the help of these features, Orchid can entice more users who are concerned about the privacy of their data in the near future. We anticipate continued OXT value growth and market volatility as the global internet transitions to WEB3.
And yet, OXT is a risky investment, just like all other cryptocurrencies. It does have a greater chance of going up than down because of the competent team behind it, the compelling use case, well-designed tokenomics, robust community, and active market.
Before making any investment, it is always advisable to perform your own research and consult an expert.
eToro - Top Crypto Platform
Free Copy Trading of Professional Traders
Free Demo Account, Crypto Wallet
Open to US & Worldwide - Accepts Paypal
Staking Rewards, Educational Courses
Cryptoasset investing is highly volatile and unregulated in some EU countries. No consumer protection. Tax on profits may apply.
FAQs on Buying Orchid Token
Where to buy Orchid token with low fees?