A crypto venture capitalist (VC) is an investment firm that provides new blockchain-related startups with capital in exchange for equity.
In addition to financial backing, the best crypto VC firms also provide startup companies with operational experience, distribution, and partnerships.
This guide reviews the best crypto VC firms of 2023 – in terms of their portfolio of projects, investment exposure, and services offered.
The 10 Best Crypto VC Firms
Here is a list of the best crypto VC firms that have emerged as top startup investors over the prior few years:
Block Labs – Overall Best Crypto VC Firm in 2023
Coinbase Ventures – Crypto VC Firm With 250+ Investments
Andreessen Horowitz – Venture Capital Firm With Tech-Oriented Investments
Jump Crypto – Supporting Innovation in the Blockchain Space
Animoca Brands – Gaming Company Investing in Blockchain Projects
Binance Labs – Crypto VC Firm Funding Decentralized Projects
Blockchain Capital – Crypto Venture Firm With Security Token
Dragonfly Capital – Investment Firm With Multiple Venture Funds
Pantera – Institutional Asset Manager Focused on Crypto
Shima Capital – Crypto Venture Fund for Early-Stage Blockchain Startups
Crypto entrepreneurs might also want to check out our list of the best financial PR agencies to get their startups more exposure in the blockchain industry.
Top Crypto Venture Capital Funds Reviewed
According to a KPGM report published in 2022, venture capital firms have poured $14.2 billion into crypto projects in the first half of this year. This data suggests that institutional investors are actively looking for new projects that have the potential to grow – despite a challenging bearish market.
Evidently, crypto investment firms play a crucial role in funding innovation in the digital asset space.
In this section, we explore the best crypto VC firms in the market – touching on who they are and what kind of services each offers.
1. Block Labs – Overall Best Crypto VC Firm in 2023
Data gathered from CoinMarketCap shows that the crypto market is now valued at over $837bn. The saturated nature of the market means that it's challenging for new projects to stand out from the crowd and attract the attention they need to be a success. However, Block Labs is one VC firm that is an expert in doing just that.
Block Labs is a venture capital investment firm that provides funds and strategic advice to crypto businesses. In addition to financial assistance, the firm helps new crypto entrepreneurs steer their business plans and even helps them find the right board members.
This VC firm focuses on projects that can help shape the future of Web3 – be it digital tokens, NFTs, metaverse, or any other innovation. Block Labs has already funded some of the fastest-growing cryptocurrencies in the market – such as Tamadoge.
For those unaware, Tamadoge is an upcoming metaverse gaming platform set to launch in 2023. The project completed its token presale phase in September 2022, raising over $19 million. Tamadoge is not the only successful venture of Block Labs; this VC firm also has stakes in other popular Web3 platforms, such as NFT Launchpad and CryptoNews.
However, Block Labs' website notes that the firm is comfortable providing funding at all levels of the investment lifecycle. This sets the firm apart from its rivals since many tend to focus solely on early-stage projects. Since Block Labs is happy to work with anyone, it makes the firm the ideal partner for both startups and established projects looking to expand.
In 2022 alone, this VC firm has helped projects raise more than $50 million in funding. The firm also supports crypto startups by offering strategic advice from the highly-experienced development and marketing team. This team boasts over 25 years of combined industry experience, ensuring project founders can receive targeted and tailored input that boosts their chances of success.
Block Labs even helps new crypto projects expand to the next level by offering series A funding. However, no matter the funding stage, Block Labs will provide tailored solutions and aid the development team in acquiring more exposure within the Web3 market. Since Block Labs' team contains over 300 developers, marketing specialists, and designers, the firm can work with any and all requests
The firm's focus on collaboration is the final thing that sets Block Labs apart from the competition. Whether a new project aims to create one of the best Web3 coins or launch a new NFT collection, Block Labs is the ideal partner since the team seeks to foster a constructive working relationship over the long term. This ensures that success isn't just fleeting – it is sustainable.
Those looking to partner with Block Labs can get in touch with the firm through the online contact form. All that's required is a name, email address, and a brief description of the project and its goals. Once the form is sent, Block Labs will get in touch directly and discuss how they can get to work helping the project grow immediately.
2. Coinbase Ventures – Crypto VC Firm With 250 Investments
Coinbase Ventures is the investment arm of Coinbase, one of the best crypto exchanges for digital assets. This investment firm has partnered with many crypto startups and funds projects across all categories of the web3 space.
This includes layer 1 protocols, blockchain infrastructure, DeFi, NFT, metaverse, and more. Like Block Labs, Coinbase also adopts a collaborative approach to investing. That is, it not only funds projects but also supports founders with operational experience and strategy development.
Coinbase Ventures has an extensive portfolio and has invested in many popular crypto projects. With a portfolio that consists of more than 250 crypto projects, Coinbase Venture has been very active in its investment journey. Some of the most notable holdings of Coinbase Ventures include OpenSea, Uniswap, Graph Protocol, Alchemy, Etherscan, and more.
3. Andreessen Horowitz – Venture Capital Firm With Tech-Oriented Investments
Launched in 2009, Andreessen Horowitz is a well-established venture capitalist. This VC firm does not focus entirely on the crypto market; instead, it also has investments in sectors such as healthcare, consumer products, enterprise, games, fintech, and more.
However, almost all of its investments go into tech-related companies. Its tech portfolio consists of 53 crypto projects, which are in their active phase. This includes crypto platforms such as Compound, OpenSea, Celo, TrustToken, and more. But perhaps, Andreessen Horowitz might be best known for its investment in Coinbase – which has been hugely successful for the VC firm.
Andreessen Horowitz has built a wide network of experts across tech, talent, media and marketing, and key opinion leaders. The firm provides funding to tech companies that are in seed, venture, and late stages. As of writing, this VC firm has around $35 billion in assets under management.
4. Jump Crypto – Supporting Innovation in the Blockchain Space
Jump Crypto is part of a larger company that falls under the umbrella of Jump Labs. This firm was established in 2015 and has offices in Europe, Asia, and North America. The mission of Jump Crypto is to support projects that have the vision but lack the required liquidity to accomplish their goals.
Like many of the best VC firms out there, Jump Crypto offers engagement as partners rather than investors. The firm's portfolio consists of over 50 projects – across blockchain, crypto infrastructure, and fintech.
Jump Crypto also invests in blockchain-based projects right from the seed stage. This VC firm has joined forces with some of the most successful crypto projects in today's market, such as Solana, Fantom, Wormhole, and more.
As of writing, it is actively working with three blockchain startups – Silo, Firedancer, and Cyclone – to develop crypto infrastructure solutions.
5. Animoca Brands – Gaming Company Investing in Blockchain Projects
Animoca Brands was established as a game software company in Hong Kong. However, over time, it now continues to invest in innovative crypto projects. Today, it is one of the biggest VC firms, with an estimated $1.5 billion in crypto holdings.
Animoca Brands has invested in over 380 cryptocurrency-related projects, operating across sectors of blockchain gaming, DeFi, infrastructure, digital wallets, and the metaverse. Its portfolio contains some of the best blockchain games in the market, such as Colossal, Axie Infinity, OpenSea, Yield Guild Games, Harmony, Alien Worlds, Star Atlas, and others.
As we noted above, Animoca Brands is primarily a gaming developer. This company is also behind iconic crypto games such as The Sandbox, Phantom Galaxies, Revv Racing, and more. Animoca Brands is also active in the NFT space and has issued over a dozen digital-fungible tokens which are linked to its crypto games.
6. Binance Labs – Crypto VC Firm Funding Decentralized Projects
Like Coinbase, Binance is also best known for its crypto exchange services. However, since its launch, Binance has evolved into a full-fledged crypto ecosystem, complete with its own native blockchain and a token launchpad.
Its investment arm, Binance Labs, was created in order to empower crypto entrepreneurs and startups. The VC firm has been operating in the crypto space for over three years and has made investments in projects on more than five continents. Binance Lab's portfolio features more than 200 projects, including PancakeSwap, BitTorrent, Axie Infinity, Kava, Koi Trading, and more.
Interestingly, Binance Labs also has an Incubation program – which is an initiative to find the best crypto projects. The contest has already completed five seasons and is hugely popular among web3 developers. Every season, Binance handpicks top-performing projects and offers them a tailored curriculum of extensive resources.
7. Blockchain Capital – Crypto Venture Firm With Security Token

Blockchain Capital is another leading VC firm in the crypto industry. This establishment has been around for nine years and has made investments in over 160 projects. It mainly targets tech-related products in the sectors of crypto mining, supply chain, tokenization, gaming, financial services, and data.
Blockchain Capital has an impressive portfolio of highly successful crypto platforms. The prominent names in the firm's portfolio include Coinbase, Aave, OpenSea, Ripple, Uniswap, and Filecoin.
In 2017, Blockchain Capital launched the first security token, BCAP. Each BCAP token represents an indirect interest in the Blockchain Capital III Digital Liquid Venture Fund.
In simple terms, the price of BCAP tokens will mirror the value of the underlying portfolio of the firm. This means that by owning BACP, retail investors can gain exposure to the growth of Blockchain Capital's liquid venture fund.
8. Dragonfly Capital – Investment Firm With Multiple Venture Funds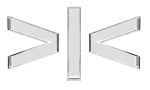 Dragonfly Capital is a crypto-centered investment firm based in North Carolina, US. It launched in 2018 and, as of writing, has set up three crypto venture funds. To date, Dragonfly Capital has invested in more than 60 companies across all stages of development.
The first and second funds developed by Dragonfly Capital were launched in 2018 and 2021 – for $100 million and $225 million, respectively. Its third venture fund was initiated in April 2022 for $650 million.
Some of the top holdings of Dragonfly capital include Spacemesh, Showtime, Woo Network, Hedgehog, and Matrixport. In August 2022, Dragonfly also acquired another crypto venture firm, MetaStable Capital, which further expanded its portfolio.
9. Pantera – Institutional Asset Manager Focused on Crypto
Pantera is one of the most established institutional venture firms to invest in the blockchain space. In fact, Pantera claims to be the first US institutional asset manager to offer hedge funds for crypto. According to this VC firm, its first venture fund was launched in 2013, when Bitcoin was priced at around $65.
The firm primarily invests in pre-seed businesses, which are focused on building blockchain infrastructure. Pantera has successfully closed three venture funds, which raised $12 million, $23 million, and $175 million, respectively. As of writing, the VC firm has assets worth $4.5 billion.
Pantera is also one of the few venture firms that offer web3 VC funds directly to retail investors. It has set up five investment funds that offer investors exposure to Bitcoin, blockchain startups, pre-launch cryptos, and more.
10. Shima Capital – Crypto Venture Fund for Early-Stage Blockchain Startups
Founded in 2021, Shima Capital is a relatively new crypto VC fund in the market. The firm is based in California and seeks to invest in early-stage blockchain startups and crypto entrepreneurs.
Nevertheless, Shima Capital has already funded many projects in crypto analytics, DeFi, metaverse, and gaming. Shima Capital's core team is made of researchers, software engineers, and other industry experts who are passionate about expanding the crypto world and web3 ecosystem. In August 2022, Shima Capital raised its first fund worth $200 million.
The firm typically invests between $500,000 and $2 million in crypto projects that are in the pre-seed and seed phases. In a short time, Shima Capital has built a diverse portfolio of projects such as 1Inch, Continuum, Liber, UBet, Meta Path, and more.
What are Crypto Venture Capital Firms?
In simple terms, venture capital firms provide funding to startup companies and entrepreneurs. Conventionally, VC firms offer funding at the 'expansion stage' of a project. However, now, VC funding is provided right from the pre-seed phase of a crypto startup.
Moreover, crypto VC firms do not always presume the role of an investor. Sometimes, they also offer technical or managerial know-how. Depending on the terms of the investment, VC firms are compensated in many ways – such as equity, ownership stake, or voting rights.
So, why does a new crypto project need VC funds? Crypto startups generally search for VC financing when they cannot get funding from traditional banking institutions and lenders. This might be because the crypto project in question could still be in its early stages, or their product might not yet be viable to be introduced in the market.
On the other hand, venture capitalists are often willing to take on early projects, in the search for a generous payoff – if and when the startup becomes successful. Clearly, there is a high level of risk associated with this strategy.
To manage the risks involved with new projects, crypto venture capitalists typically invest in multiple endeavors at a time.
Needless to say, forming a crypto VC firm requires a substantial amount of resources and time. Crypto VC firms not only need sufficient levels of capital but also the expertise to pick the best beginner cryptos.
In a nutshell, crypto VC firms are sought out by startup companies operating in the blockchain space for funding or for strategic support.
Having said that, crypto VC funds also come with opportunities for investors.
These days, a number of venture capital firms are setting up crypto VC funds that are accessible to investors.
For example, Pantera has several crypto VC funds that can be accessed directly by retail investors.
From the perspective of an investor, a crypto VC fund functions like a managed portfolio.
When investors put money into a crypto VC, the firm distributes its funds into different investments.
In return, investors have the opportunity to generate returns from the growth of the respective startup crypto companies.
However, bear in mind that not every crypto VC firm accepts funds from retail investors. This is because, as we pointed out above, investing in VC funds is risky. Many of the new crypto projects might not even launch, meaning the VC firm could end up losing its investment.
In addition to this, individuals might also have to meet a large minimum investment amount. That being said, individual crypto investors might consider checking out a VC firm's portfolio to spot new and interesting opportunities in the market.
How do Crypto VC Funds Work?
VC firms look for digital coins with the most upside when picking their investments. Before investing in a new crypto endeavor, VC firms evaluate the project by assessing its market prospects, growth potential, and possible ROI.
The standard process of VC funding can be broken down into five stages:
Pre-Seed – At this stage, the project is often only an idea, and the funds are raised by the developers themselves.
Seed Round – In this phase, the project is being tested for its viability. This involves target analysis, competitive research, and more. At this stage, founders prepare for pitches with investors using proposed frameworks and business plans.
Series A – By the time a crypto project reaches the series A stage, its product is verified and also has a solid community supporting it. Evidently, investing in new crypto projects at this stage is less risky – as the funds are mostly allocated to promotions and marketing.
Unfortunately, many crypto projects fail to complete the first two phases successfully. If this is the case, the project can attempt to raise funding from VCs for stages series B and C for the expansion of the startup.
What Services do Crypto VC Firms Offer?
VC firms initially focused on providing financial assistance to upcoming projects. However, today, the best crypto VC firms offer an extensive range of resources to entrepreneurs.
Capital Assistance
The main reason why crypto project founders approach VC firms is for funding. However, the specifics of the financial assistance can change from one VC firm to another.
For instance, a crypto venture capital firm might agree to invest $1 million in exchange for 30% equity in the project. Another VC firm might offer a higher amount, but at the same time, demand more in return or ownership stake.
Moreover, crypto entrepreneurs should also think of what the 'liquidation preference' of the VC is. The liquidation preference states how much the founders will have to pay the investor in case the project fails.
Operational Assistance
VC firms have also started offering support in the strategic development of the crypto projects they have invested in. This operational assistance could come in the form of strategy building, marketing, or partnerships.
Some VC firms also offer entrepreneurs access to legal resources and market insights. For instance, Block Labs offer complete assistance to their crypto entrepreneurs – from start to finish. It offers tailored solutions to each startup under its wing, ensuring that entrepreneurs have all the resources necessary at their disposal.
Community Events
VC firms such as Blockchain Capital also host community events, conferences, and meetups. Such events pave the way for crypto entrepreneurs to network, meet new people, and expand their community.
All in all, crypto venture firms can offer a blockchain startup help with launching their digital tokens, getting funds, and finding partnerships.
How We Rank the Best Crypto VC Firms
We have paid close attention to a number of factors when choosing the best crypto capital venture funds for the purpose of this guide, such as:
Portfolio and investment size
The type of services offered
The reputation of the venture firm
The credentials of the management team
That being said, regardless of the type of investment, VC firms are always at risk.
Any investor with stakes in digital assets knows how tricky it is to find the best future cryptocurrencies. Since venture capitalists look for crypto projects in their early stages, it is even more challenging to know which of their investments will be successful and which could lead to failure.
Moreover, the crypto market seems to be extremely volatile at the moment. For instance, 2022 saw the collapse of some of the top crypto VC firms – including Three Arrow Capital and Alameda Research. Unfortunately, investors with exposure to these projects also ended up losing their funds.
In other words, before investing or partnering with VC firms, crypto entrepreneurs and individuals should be aware of the high level of uncertainty as well as the risk of failure.
Best Crypto VC Firms – Conclusion
To summarize, this guide has taken an in-depth look at crypto venture capital funds. We have highlighted the best crypto VC firms in the market and explained how they work. Crypto developers can partner with one of these top VC firms to acquire funding and profit from their operational experience.
One of the top crypto venture capitalists is Block Labs. This VC firm is behind the success of many well-known crypto projects – including Tamadoge. Moreover, Block Labs also offers a wide range of services, such as marketing and strategy development. This ensures that crypto startups get a full 360-degree service from start to finish.
FAQs
What is the best crypto VC firm?