Reddit is the largest forum and message board on the internet and has become a go-to for investing advice – including cryptocurrency discussion. With the hardcore fanbase many crypto projects have, the conversations on Reddit subs can be a good source of information and provide pointers towards which cryptos could be next to explode.
Dogecoin (DOGE), has one of the biggest Reddit accounts with over 2.4 million subscribers. This is larger than both Ethereum (1.8 million subscribers) and Binance (800 million subscribers). DOGE traded for $.004 in late 2020, and appreciated to an all time high of around $0.70. That's a 17,500% increase based primarily on community support.
It further increased by 800% due to a Reddit board discussion and 370% due to a reference from another popular Reddit community – r/SatoshiStreetBets. This demonstrates that despite not having much utility value, community supported coins on Reddit can perform well, directly as a result of Reddit activity and support.
In September 2020, the value of a single Shiba Inu (SHIB) token stood at $0.0000000003. Within 12 months it had surged to $0.0000072, which constitutes a staggering 2.4 million percent increase. Shiba Inu has a large following of 480,000 followers on Reddit. Not all coins can deliver these returns, but Reddit can help to find the ones that do.
In this guide, we'll review the best crypto to buy now on Reddit based on recent trends and chatter from Redditors. We'll also explore the top Reddit crypto groups and subs before highlighting how to invest in crypto today – with low trading fees.
The Best Crypto to Buy Right Now on Reddit
Before investors dive in and buy cryptocurrency, it's crucial to research which assets have the highest growth potential. With that in mind, the list below showcases the best crypto to buy now, according to our Reddit review:
Wall Street Memes (WSM) – A revolutionary new meme coin from the creators of the ultra-successful Wall St Bulls NFT collection. This project boasts a community of over one million people and raised more than $25 million within one month of its presale.
Bitcoin BSC (BTCBSC) – BEP20 token that combines Bitcoin in 2011 with the power of the BNB Smart Chain. Has already raised $1 million in less than one week and staking yields are over 500% on this PoS, eco-friendly, low-cost blockchain.
Launchpad XYZ (LPX) – The project provides a wide range of investment options, such as utility tokens, NFTs, P2E games, and ICOs, simplifying the process for investors to participate in the expanding Web3 ecosystem – over $1.5M raised in the presale.
yPredict (YPRED) – Advanced crypto analytics and research platform backed by cutting-edge AI technologies and a streamlined trading interface. More than $3.7 million raised in the YPRED presale.
Chimpzee (CHMPZ) – This cryptocurrency platform will help protect animals and the environment. With $CHMPZ, token holders can enter a P2E game, buy NFTs, and earn staking rewards. Has raised $1.3 million so far in its presale.
eTukTuk (TUK) – A Binance Smart Chain-based cryptocurrency offering energy-efficient solutions to TukTuk transport in developing nations. Hold the $TUK token for staking benefits and passive income – the presale has recently launched.
Scorpion Casino (SCORP) – The future leading eGambling platform that can provide up to $10,000 in passive income through its redistribution mechanism. Earn more as the casino gains adoption, with presale tokens to increase by 400% by the final round. $1 million raised in its presale.
XRP20 (XRP20) – A brand new proof-of-stake cryptocurrency, XRP20 offers staking benefits and deflationary tokenomics. $XRP20 is priced at $0.000092 per token and presale is complete.
BTC20 (BTC20) – A promising new green crypto mirroring Bitcoin's early days. During the sold out presale, BTC20 offered 6.05 million tokens at $1 each. It opts for a more sustainable Proof-of-Stake over the power-consuming Proof-of-Work model, offering high staking rewards. Presale complete
Ethereum (ETH) – One of the biggest altcoins in the space, which can be used to deploy smart contracts and create DApps. This is the most popular smart contract platform in the world and the home of Decentralized Finance.
Dogecoin (DOGE) – One of the most popular tokens on Reddit, Dogecoin has established a name for itself for being one of the biggest meme tokens in the crypto space, including endorsement from Elon Musk
Polkadot (DOT) – A platform that allows individual networks to share information, improving scalability, while the native DOT token is used for voting and staking. It helps to chain blockchains together.
Bitcoin (BTC) –The world's largest cryptocurrency by market cap and the oldest of all coins, with thousands of businesses worldwide accepting it as a payment method. Also boasts the biggest Reddit community.
Algorand (ALGO) – A blockchain network that aims to solve the 'Blockchain Trilemma' with a Proof-of-Stake consensus protocol. Aims to become a carbon zero blockchain and has multiple big brand partnerships.
MobileCoin (MOB) – Privacy-focused cryptocurrency designed for secure, fast, and user-friendly mobile payments. Uses zero knowledge proofs to ensure transactions are private.
A Closer Look at the Best Cryptos to Invest in on Reddit
The projects noted above represent the best crypto to buy right now on Reddit due to their solid development teams and high growth potential. Let's dive in and discuss each of these projects individually, ensuring investors have the information needed to make an informed decision.
1. Wall Street Memes (WSM) – Overall Best Reddit Crypto for 2023 With a $25 Million Presale Raise so Far
Topping our list of the best cryptos to buy now on Reddit is Wall Street Memes. This explosive meme coin has made a dramatic debut in the crypto market, amassing over $2 million in funding during the first week of its presale. Now, the presale has raised over $25 million.
Thanks to the development team's proven track record, a remarkable surge of interest has surrounded Wall Street Memes since the presale kicked off. Their major accomplishment, the Wall St Bulls NFT collection, was sold out in just 32 minutes in 2021 – generating $2.5 million in revenue.
The success of this presale caused the Wall Street Memes social media following to grow exponentially. At the time of writing, this following stands at over 1.1 million people, affectionately called "degens."
Wall Street Memes' community has become so powerful that big hitters like Elon Musk have even taken note. Musk replied to a Wall Street Memes tweet in April, adding considerable credibility to the project.
In a bid to grow the community's power even more, Wall Street Memes' team has created the WSM token. This token will offer financial rewards to its holders as the community continues to evolve.
The supply of WSM is fixed at two billion, with half allocated for presale investors and 30% for community rewards. The remaining 20% will be used for CEX/DEX liquidity once the token goes live on major exchanges.
Adding more excitement is that there hasn't been a private sale for the token before the presale began. Moreover, Wall Street Memes' team hasn't reserved any tokens for themselves – demonstrating their commitment to the project.
Despite being at an early stage, the Wall Street Memes presale is already generating immense buzz, with the project's Telegram channel quadrupling in size.
However, as with all early-stage cryptocurrencies, investors must be aware of the risks associated with purchasing tokens. Early-stage cryptos are naturally riskier than established coins – but at the same time, they can often provide scope for much higher returns in the future, if success is achieved. For best results, investments should take into account the risk of a token, and complement the purchase with a more stable asset, to balance out the potential volatility.
Investors can still get involved in this 30-stage presale and buy WSM tokens at a low entry point. The token price will rise between stages, incentivizing investors to purchase WSM as early as possible.
| | |
| --- | --- |
| Hard Cap | $30,577,000 |
| Total Tokens | 2 billion |
| Tokens Available in Presale | 1 billion |
| Blockchain | Ethereum |
| Token Type | ERC-20 |
| Minimum Purchase | N/A |
| Purchase With | USDT, ETH, BNB, Credit/Debit Card |
2. Bitcoin BSC – Fast Selling Presale With $1 Million Raised in Under One Week, 500% APY Yields, Bitcoin Themed Token
Bitcoin BSC ($BTCBSC) is a Bitcoin replica placed on the BNB Smart Chain for added utility. In just under a week, this presale has raised nearly $1 million, showing its potential for Reddit users and its popularity among investors in general.
The project aims to emulate Bitcoin in 2011 with 21 million tokens, a presale availability of 6.125 million, and a price of just $0.99. For many, the opportunity to avail of Bitcoin at under a dollar will be enticing, though it is important to note that this is not BTC, but a clone placed on an enhanced smart chain. Like Bitcoin, rewards are generated at 10 minute intervals and the release schedule is set at 120 years.
Currently, APY yields for this project are set at over 500%, which is down from a huge 32,912% at the beginning of this presale. There are over 500,000 staked $BTCBSC. These proof-of-stake rewards are not available on the legacy Bitcoin proof-of-work blockchain. Plus, the BNB Smart Chain is much more eco friendly, faster, lower cost, and with smart contract functionality. These are significant advantages, and strong reasons as to why this presale sold out so quickly.
Bitcoin BSC has undergone a smart contract audit (no issues found) and the core team have not allocated any of the token supply to themselves. 69% of the token supply is allocated to the staking community, 29% to the presale, and 2% to DEX liquidity.
To take part, a compatible Web3 wallet such as Wallet Connect or MetaMask is required. Users will need BNB, USDT, ETH, or a Credit Card for the transaction.
The minimum investment is $10 and this presale is expected to sell out rapidly, as judged by the interest demonstrated this past week.
More information can also be found in the whitepaper, as well as on Telegram and Twitter.
| | |
| --- | --- |
| Hard Cap | $6,063,750 |
| Total Tokens | 21 million |
| Tokens Available in Presale | 6.125 million |
| Blockchain | BNB Smart Chain |
| Token Type | BEP20 |
| Minimum Purchase | $10 |
| Purchase With | USDT, ETH, BNB, Credit Card |
3. Launchpad XYZ – Streamlining Access to Web 3.0 through Diverse Investments in Tokens, NFTs, Games, and ICOs, With $1.5 Million Raised
Launchpad XYZ is an upcoming project witnessing an uptick in traction from users on social media platforms such as Reddit. The project is designed to revolutionize how investors of different skill levels interact with the Web 3.0 market.
It aims to streamline investments in the decentralized world via various avenues, including utility tokens, NFTs, play-to-earn games, and initial coin offerings (ICOs).
During the current presale, investors can acquire $LPX tokens for as little as $0.0445USDT each. The presale unfolds over ten stages, with prices gradually rising and ultimately reaching $0.07 USDT per token when listed.
The platform's inventive Launchpad Quotient tool assists users in navigating the complex crypto market by providing state-of-the-art insights and strategies.
The platform offers a decentralized exchange (DEX) for token swaps and NFT trades, private ICOs, play-to-earn game beta testing, and fractional investment opportunities in high-value assets like real estate and luxury vehicles.
Using Launchpad's continuous DEX, users can benefit from the security and ease of a decentralized exchange while reducing their vulnerability to sudden price changes through leveraged positions.
Purchasing tokens during Launchpad's presale enables investors to save money before the tokens are available on exchanges. But participating in a crypto exchange presale can result in significant gains or losses. For instance, Tamadoge experienced a remarkable increase following its successful presale completion. To make well-informed choices, start by evaluating your risk tolerance.

As outlined in the Launchpad whitepaper, the $LPX token fulfills a dual role as a payment method and an asset within the project's ecosystem. Users can stake LPX tokens for future expansion and to counterbalance transaction fees when obtaining fractional assets. Possessing $LPX tokens also leads to lower fees for Launchpad DEX traders.
One of Launchpad's main appeals is the opportunity to hold a fractional stake in a potentially profitable endeavor. Lastly, you can join the Launchpad Telegram group for the latest development updates.
| | |
| --- | --- |
| Hard Cap | $12,500,000 |
| Total Tokens | 1 billion |
| Tokens available in presale | 250 million |
| Blockchain | Ethereum Network |
| Token type | ERC-20 |
| Minimum Purchase | 100 tokens |
| Purchase with | USDT, ETH, BNB, Card |
4. yPredict – Empowering Traders with AI-Driven Crypto Analytics and Advanced Research, $3.7 Million Raised in Presale
yPredict is a platform providing sophisticated crypto analytics, research capabilities, and a smooth trading interface. Utilizing Natural Language Processing (NLP) and various AI methodologies, yPredict collaborates with AI specialists to create accurate forecasting models.
The current presale price of $0.1 USDT is appealing compared to the listing price of $0.12 USDT.
Financial mathematicians and AI professionals have teamed up to develop yPredict's predictive models, addressing the swiftly growing algorithmic trading sector. These models are utilized to forecast market trends and valuations of various cryptos.
yPredict allows users to evaluate the sentiment of multiple tokens at once, and the platform's automated trading indicators and technical analysis provide additional advantages. Applying the exclusive pattern recognition algorithm of yPredict to charts detects both rising and falling tendencies.
As stated in the yPredict whitepaper, $YPRED tokens can be staked to generate a passive income source, with the current distribution rate for token holders being 10% of subscription fees.
During the presale, tokens will be unlocked at a rate of 50% at the Token Generation Event (TGE), with a hard cap of $6.5 million. The total token supply is limited to 1 billion.
The yPredict token smart contract has undergone an audit by Coinsult and is developed on the agile Polygon blockchain by a fully transparent and KYC-verified team. It can assist with predictive models so that traders have an edge in their profession. It does not guarantee returns but helps traders to make more informed decision making, particularly in the Web3 industry.
Stay informed by joining the yPredict Telegram channel for the latest updates.
| | |
| --- | --- |
| Presale Started | Q1 2023 |
| Purchase Methods | MATIC, ETH, BNB, USDT, Card |
| Chain | Polygon |
| Minimum Purchase | 200 tokens |
5. Chimpzee (CHMPZ) – Get Staking Benefits and NFT Rewards with this Sustainable Cryptocurrency, $1.3 Million Raised During Ongoing Presale
Chimpzee (CHMPZ) has introduced a revolutionary new platform that allows members to earn rewards while contributing to the environment. This green cryptocurrency vows to protect animals and their natural habitat, by donating to similar charities and organizations.
Chimpzee has already helped 1,200 plants around the world, and has donated $15K to the $15K to WILD Foundation, which helps protect elephants. With $CHMPZ, the native token, members can access three ecosystems.
One of the ecosystems is Chimpzee's play-to-earn game called 'zero-tolerace.' The game involves you in-game avatars fighting off forest poachers to protect the environment. One can enter the games with their Chimpzee NFT passports, which act as your virtual form within the game. All tokens used to purchase these NFT passports will be burnt on the ecosystem.
The NFTs can also be staked to earn an APY (Annual Percentage Yield) as high as 20%. Furthermore, holders of these NFT passports also get rewards in Chimpzee's trade-to-earn NFT marketplace. Those who hold NFTs can get access to a portion of the trading fees collected on the ecosystem. One can also trade NFTs to earn a percentage of the fees through the NFT marketplace.
Finally, your tokens can be spent on the Chimpzee store, where one can also earn free tokens by conducting more purchases. A portion of the profits generated on this store will be sent to the charities that Chimpzee has partnered with.
Currently on presale, $CHMPZ is priced at just $0.00085 per token. Since the presale began, Chimpzee has raised more than $1.1 million. By the final presale stage, the price will rise to $0.00185 upon the exchange listing.
| | |
| --- | --- |
| Token symbol | CHMPZ |
| Total supply | 200 Billion |
| Presale supply | 40 Billion |
| Network | Ethereum (ERC20) |
| Purchase methods | ETH, USDT, Credit Card |
6. eTukTuk – New Cryptocurrency offering Energy-Efficient Solutions to TukTuk Transport
eTukTuk is leveraging blockchain technology to help reduce air pollution and lower carbon emissions.
The overall goal of eTukTuk will be to set up Electric Vehicle Supply Equipment (EVSE) and EV charging stations around developing nations such as Sri Lanka.
One of the main reasons for this is due to the rising energy costs to run Internal Combustion Engines (ICEs). ICEs also use fossil fuels to operate, which are non-renewable forms of energy – as a result, these vehicles release large amounts of carbon dioxide.
Alternatively, eTukTuk will help TukTuk drivers to start using zero-emission vehicles (ZEVs). The platform will create its own driver app, through which TukTuk drivers can charge their vehicles at EV charging stations.
All the transactions on this application will be made using $EV, the native token. Since setting up different charging stations may lead to high costs, eTukTuk will use the help of territory partners.
These partners will help operate and install essential equipment. In return, they will earn rewards on the total funds created through the EV charging stations.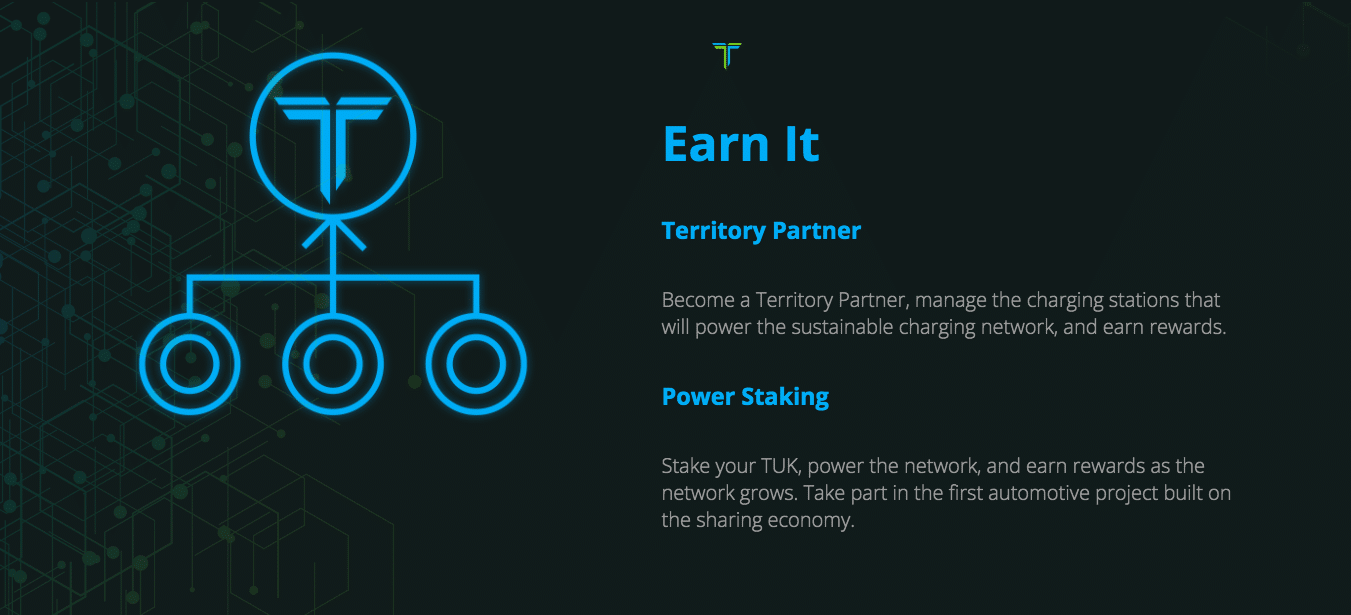 Token holders can also engage in power staking. They will stake their tokens into power nodes, which will help run the charging stations – as the number of transactions increase, token holders will get paid an APY (Annual Percentage Yield) from a staking pool.
The Binance Smart Chain-based $TUK token is priced at $0.024 on presale.
For more information on this sustainable project, read the eTukTuk whitepaper and join the Telegram channel.
7. Scorpion Casino (SCORP) – The Future Leading eGambling Platform With $450,000 Raised in its Presale
According to Reddit, Scorpion Casino is one of the best cryptos to buy right now, as it's the future leading eGambling platform, taking the sector to a whole new level. Holders of its native token, SCORP, can earn up to $10,000 USD in daily passive staking by just holding the token. The project is on a mission to build the number one social online gambling platform where users can earn a daily yield based on the casino's performance.
The casino provides a seamless and fun gaming experience with all the major games integrated, including roulette, poker, blackjack, and slots. In addition, the games are highly polished as the casino is connected with all the major gaming providers, including Evolution, NetEnt, and AMATIC.
Furthermore, Scorpion Casino also provides over 30,000 betting options on the outcome of popular sports matches in its sportsbook. The platform has integrated all of the major leagues for sports like football, tennis, golf, basketball, horse racing, boxing, and MMA.
The best part about the casino is the fact that it's fully regulated and licensed by the Curacao EGaming licensing entity, making it fully transparent and provably fair. Furthermore, as the casino only works with reputable platforms like BetRadar and CoinsPaid, it provides the best possible experience for its users.
The SCORP token is the exclusive payment method through the Scorpion ecosystem and is the default betting currency for sports and the casino. It provides a passive income for holders through its 2% buy/sell redistribution tax, meaning holders will see their balance grow as the casino gets more usage. Furthermore, a 1% burn tax makes the token deflationary.
The project currently hosts a presale and provides early adopters exclusive benefits. For example, those investing over $1,000 are enrolled in the Elite Scorpion Members Club, which provides VIP services, cashback on the casino, and extra staking rewards. Furthermore, users who use the exclusive bonus code Scorpion20 in the presale can get up to 20% extra tokens for a limited time.
| | |
| --- | --- |
| Presale Started | May 2023 |
| Purchase Methods | ETH, USDT, BNB |
| Chain | Binance Chain |
| Token Type | BEP-29 |
| Listing Price | $0.05 |
8. XRP20 – XRP Inspired Proof-of-Stake Token is Priced at $0.000092 on Presale, Presale Complete
The next top Reddit cryptocurrency to invest in is XRP20 ($XRP20), an Ethereum-based proof-of-stake project. While XRP20 is inspired by the XRP token, it is not connected in any way.
In fact, XRP20 offers more features that may favor retail traders than XRP, which is used mainly by financial institutions and banks. Furthermore, XRP20 will offer 100% of the token supply to the public, allowing users to have autonomy and staking rights.
XRP20 has a 100 billion token supply, 40% of which will be allocated to the staking mechanism. Through this mechanism, token holders can stake $XRP20 and earn passive income on the ecosystem. Another 40% of the tokens have been allocated to the ongoing token presale, which has already raised over $2.7 million in no time.
XRP20 aims to raise a hard cap of $3.68 million through the presale before conducting its initial exchange offering. Since the presale is more than 70% completed, interested readers can purchase $XRP20 now before the presale ends.
In the long term, XRP20 can be a valuable investment due to its deflationary tokenomics. 0.1% of every $XRP20 transaction will be sent to a burning wallet address. Over time, 10% of the token supply will be burnt, reducing the total supply to just 90 billion. The remaining 10% of the supply is being used to maintain DEX (Decentralized Exchange) liquidity.
Interested readers can learn more about this project and keep themselves updated about the presale by going through the XRP20 whitepaper and joining the Telegram channel.
| | |
| --- | --- |
| Hard Cap | $3,680,000 |
| Total Tokens | 100 Billion |
| Tokens available in presale | 40 Billion |
| Blockchain | Ethereum Network |
| Token type | ERC-20 |
| Minimum Purchase | N/A |
| Purchase with | ETH, USDT, Card |
9. BTC20 (BTC20) – Hot New Bitcoin-Inspired Crypto With a Green PoS Model & High Staking Rewards, Presale Sold Out
BTC20 is a new green crypto that tries to recapture the excitement of Bitcoin's early days when it was only worth $1. The project has released and sold 6.05 million $BTC20 tokens on presale, for $1 each. Showing its commitment to true decentralization, BTC20 ensures all its tokens are available to the public.
The platform deviates from Bitcoin's energy-intensive Proof-of-Work model and adopts the more sustainable Proof-of-Stake method instead. This helps conserve energy and incentivizes token holders who stake their tokens.
The funds raised from token sales will be reinvested to expand the BTC20 ecosystem. This includes marketing, platform development, and creating strategic partnerships.
In terms of token distribution, BTC20 closely mirrors Bitcoin, capping the total supply at 21 million tokens. Of this pool, 14.9 million tokens are reserved for staking, promoting community ownership.
These tokens will be issued over an estimated 120-year timeline, resembling Bitcoin's slow-and-steady growth plan.
Moreover, being an ERC-20 token, BTC20 integrates with many existing crypto platforms and wallets, providing a simple user experience.
As per the BTC20 whitepaper, the platform's roadmap outlined its plans to enter into decentralized applications and even offer governance rights within the system.
BTC20 offers a unique opportunity for crypto enthusiasts who may have missed out on the early adoption phase of Bitcoin, combining the fundamentals of Bitcoin's original structure with modern blockchain tech.
Interested buyers can join the BTC20 Telegram channel for the latest news.
10. Ethereum – One of the Biggest Cryptocurrency Tokens, in Terms of Market Cap
After Bitcoin, Ethereum (ETH) is the largest cryptocurrency in the world. This cryptocurrency was launched in 2015, as is one of the first decentralized blockchains in the crypto space.
By deploying smart contracts, the blockchain attracts developers to build their own decentralized applications (DApps) and build their own NFT platforms. In 2022, this network underwent the 'Ethereum Merge,' which transformed it from a Proof-of-Work (PoW) to a Proof-of-Stake (PoS) blockchain.
This change has helped reduce the network's energy costs by more than 99%. Furthermore, the merge is expected to help scale Ethereum, and increase the transactions per second. In 2015, the token was trading around the $2- $3 mark and managed to offer soaring returns in the next few years.
In November 2021, amidst the cryptocurrency bull run, Ethereum reached an all-time high (ATH) of more than $4,800. However, the token has faced volatility throughout 2022, falling below the $1,000 mark.
Since the start of 2023, the token has once again started offering high returns to investors. Currently, the token is trading at the $1,950 range and has a market cap of more than $230 billion.
Cryptoassets are a highly volatile unregulated investment product.
11. Dogecoin – Top Meme Cryptocurrency, With a Market Cap of Over $9.5 Billion
Dogecoin (DOGE) was launched in 2013 as a joke. The creators of the project based the token's name after the popular 'Doge' meme. However, nearly a decade later, Dogecoin has become one of the biggest cryptocurrencies in the world.
The token had one of its strongest years in 2021, after the price increased from $0.0046 to an all-time high of $0.73 in May of the same year. This equates to a price jump of over 15,700%. Since the popularity of Dogecoin, there have been hundreds of other meme-based tokens that have been introduced in the market.
As a meme token, Dogecoin has faced high levels of volatility after its price jump. For instance, the token corrected from its all-time high to $0.05 towards the end of October 2022. Similarly, 2023 has been a volatile year for the cryptocurrency.
The token has been trading between the $0.05 to $0.07 range in 2023, failing to provide solid upwards momentum. At the time of writing, $DOGE is priced at $0.068 per token, and has a market cap of more than $9.5 billion.
Cryptoassets are a highly volatile unregulated investment product.
12. Polkadot (DOT) – Promising Interoperability Protocol with Long-Term Prospects
Those looking for the best crypto on Reddit for long-term potential may wish to consider Polkadot. Polkadot is one of the best altcoins for solving the problem of interoperability, which has plagued blockchain networks for years. As a multi-chain network, Polkadot allows individual networks to share information, drastically improving scalability.
Importantly, Polkadot still allows each chain's owner(s) to govern it as they see fit, allowing them to benefit from efficiency increases whilst retaining autonomy. The Polkadot protocol's native token, DOT, is integral to the ecosystem and is used for voting and staking. With more and more developers looking to create increasingly powerful dApps, Polkadot could have a solid future ahead of it.
Cryptoassets are a highly volatile unregulated investment product.
13. Bitcoin (BTC) – Leading Cryptocurrency which is Trading at a Discount
Bitcoin needs no introduction, as it remains the world's largest cryptocurrency as measured by market cap, according to CoinMarketCap. Although the price of BTC has been relatively volatile in recent months, the coin's underlying use cases are still solid. Over 15,000 businesses worldwide now accept Bitcoin as a payment method – with around 14,000 Bitcoin ATMs now in operation.
These figures highlight the substantial reach that BTC has across the globe, which will only continue growing in the years ahead. Bitcoin has tremendous backing on Reddit, with the Bitcoin subreddit boasting over 4.7m million members. Much of the discussion on this subreddit has remained positive, even in the face of significant drawdown, with many Redditors noting that this is a great time to invest in BTC while it's trading at a discount.
Cryptoassets are a highly volatile unregulated investment product.
14. Algorand (ALGO) – Noted as the Best Cheap Crypto to Buy on Reddit Forum
Algorand is a relatively well-known project, bursting onto the scene in 2021 when the price surged by 1,240% in just under a year. Although ALGO is down by 92% from November 2021's highs, this blockchain network still has enormous potential. As such, many Redditors on leading subreddits believe that Algorand is trading at a discount relative to its 'true' value.
The Algorand network attempts to solve the infamous 'Blockchain Trilemma' by employing a Proof-of-Stake consensus protocol, whereby all ALGO coin holders receive validator rewards – not just the validators themselves. Currently, the Algorand network can handle over 1,000 transactions per second and achieve a transaction finality of fewer than five seconds, making it a viable alternative to other leading blockchains.
Cryptoassets are a highly volatile unregulated investment product.
15. MobileCoin (MOB) – Popular Reddit Crypto Offering Near-Instant and Secure Transactions
Another option for the best crypto to invest in on Reddit is MobileCoin. MobileCoin is a peer-to-peer (P2P) digital currency that builds on the models used by Stellar and Monero whilst also implementing zero-knowledge proofs.
Reddit crypto investing subreddits have latched onto MobileCoin since the protocol is open-source and utilizes end-to-end encryption to protect users' payments. Moreover, MobileCoin can facilitate near-instant payments – all whilst being optimized for low energy usage.
The MOB price is up over 109% in the past month following the reveal that Twitter will bring back encrypted DMs. The code for this references a protocol linked to MobileCoin – prompting a massive surge in awareness of the token.
Cryptoassets are a highly volatile unregulated investment product.
Why Read Crypto Reddit Threads?
Founded in 2005, Reddit is now a major hub for all kinds of information, including crypto information. The ability to create subreddits on topics is appealing to those who want to find specialized info. Many Web3 projects use this platform for marketing purposes – Reddit co-founder Alexis Ohanian is, after all, a known crypto investor – and it is a free and useful tool for accessing a known crypto demographic – males in their twenties.
Most of the user base is male and tends to be aged between 18 and 29 years old. In May 2022, Reddit had a staggering 1.7 billion monthly visits, pointing towards a large and active user base.
The volume of information is one valid reason to read Reddit threads on Twitter. You can find info on practically any topic that you want. But a better reason is for niche info – you can subscribe to some very specific subreddits.
For example, you might be looking to invest in low cap penny crypto, which might have different investing requirements as compared to more established cryptocurrencies. You can find this info on r/LowCapCryptoGems. Alternatively, you might be looking for Initial Coin Offerings (ICOs), and there is a specific subreddit for that – ICOCryptoReviews.
Bitcoin was talked about on Reddit in 2010 as a potentially viable alternative to fiat currency. At that time, it traded at just $0.07. Now, it trades at ~$30,000. That's nearly a 42,500,000% increase. Though the post did not have much interaction at the time, it demonstrates that valuable information can be found on the site before others are aware of it.
These resources are extremely helpful because even if you are a diligent investor that looks at a Web3 whitepaper or website, they can give insights that you could easily miss, relating to the tokenomics, utility, founders, or technical concepts. The open style of information sharing also means that anybody can pitch in – but it also means that you have to be careful about the quality of information submitted.
How to Find the Best Cryptos on Reddit
Unfortunately, the accessibility of Reddit further means that anybody can create a post and make claims that are either malicious or (more commonly) erroneous. With Reddit, you typically don't know who the person is – they can make claims that you cannot fully verify. Checking how many people have joined a group on Reddit can offset this somewhat because the group size is an indicator that it has some legitimacy.
This is dangerous when combined with the Fear Of Missing Out (FOMO) that is so prevalent in the Web3 markets. Anybody can make a claim that a coin is going to go "to the moon", and people want to believe that it is true – so they invest, and lose their tokens.
Below are some ways to find the best cryptocurrencies to purchase on Reddit and avoid low quality projects.
Learn the Basics of Crypto Investment on Reddit
For new investors, it's probably a better idea to have a comprehensive understanding of the ecosystem as opposed to buying tokens outright. You might want to look at foundational Reddits such as r/Bitcoinbeginners and r/Cryptocurrency. This will take you through some of the basic information such as:
The differences between the decentralized exchange (DEX) and centralized exchange (CEX)

Regulation in a Web3 context

dApps, smart contacts, and the Ethereum ecosystem

Token supply and liquidity

Initial Coin Offerings (ICOs) and their variants
When you have a solid grasp of the fundamentals, you can then move on to some of the more in-depth Reddit threads that focus on trading crypto. It's key to understand certain elements of the ecosystem before trading off the bad.
More advanced crypto Reddits include /r/CryptoCurrencyTrading/. This Reddit can help with more in-depth trading strategies and the nuances of crypto investment, such as exchanges, reducing fees, where to find the best ICOs, etc.
For instance, if you don't understand how fees work, you can lose all of your crypto. For certain periods of time, Ethereum gas fees rose to $100, due to network congestion. These fees can massively eat into your profits.
Moreover, you might think that regulation and the law are secondary to learning how to trade. But depending on the taxation rate in your jurisdiction, your profit might turn into a loss. You might even be prohibited from trading.
Avoid the Scam Reddit Projects
Reddit, like many other free social networking sites, has a lot of low quality threads and accounts, including outright scams. Users should be careful to learn how these kinds of scams work so they can hang onto their bank balance.
Understanding Rug Pulls vs Pump & Dumps
The most common scams within the cryptocurrency world are rug pulls and pump and dumps. A pump and dump scheme is where a team of fraudsters artificially raise the price of a specific token. When the token price increases, the initial fraudsters will sell the token, after promoting it on various sites. This is the "dump" aspect of the scheme.
The pump and dump is particularly relevant to Reddit. Reddit is a prime location for pumping the price so that the fraudsters can sell the token (at a profit) when enough people have invested and driven the price upwards. This is because there are few verification checks and less moderation on Reddit.
The rug pull is similar, except it usually concerns a core development team that creates a fraudulent token, gets investors to pour money in, and then leaves with the cash. The pump and dump could be described as a little easier to pull off because there is no creation involved, just the pumping of an already existing token.
Direct messages (DMs) from unknown users can sometimes be fraudulent. They can pretend to be a support team from a blockchain organization. This happened to Metamask users who posted questions about not being able to access Metamask. A "support team representative" would come along and direct message the Reddit user, asking them for private keys to help resolve their query. Sadly, the official Metamask does not have a Reddit support team in place, and many users lost their funds.
Any project or person on Reddit that asks you to give them the seed phrases to your wallet, is a scam artist. These keys should never be given away.
Focus Only on High Quality Threads
The best crypto on Reddit are associated with high quality individuals or organizations, with lots of posts, followers, and engagement.
It can be easy to spot reliable Reddit threads based on the owner. Vitalik Buterin (the Ethereum founder) has been on Reddit since December 2011, with over 130,000 "karma" and 8 trophies (including a verified email). Karma is an indicator of how popular the users' posts and comments are. This tells a completely different story as compared to a new Reddit that is less than a couple of years old, clearly designed to promote a project.
Moreover, his posts are laden with charts and technical detail, nothing that is promotional in nature. In fact, his first ever Reddit post was in regard to teaching others how to program, and he also left his email for contact. His posts often reference other social channels for added legitimacy.
Signs of a High Quality Crypto Reddit Account
The telltale signs of a high quality Reddit account include
Linked to a known figure or organization – A Reddit account that is linked to an organization or figure is safer than one which is completely anonymous.
Long history (5+ years) – A Reddit account that has been in operation longer than 5 years has more credibility. The Bitcoin Reddit has been around since September 2010. In contrast, spam accounts can be banned within days, and are not going to last for years. Nobody will interact with them after their intentions are revealed.
Technical content laden with useful information – Content should focus on technical detail with an aim to help users, as opposed to just promoting a project
A significant number of followers – A project with a significant number of followers is an indication that the account is high quality, otherwise they would not attract such attention.
In contrast, low quality Reddit accounts are likely to be anonymous, with few followers, no technical or useful information, and be overly promotional in nature.
It's often useful to look into previous posts to see what the intentions of the "Redditor" happen to be. Legitimate accounts will have a history of informative, non biased content with specific themes and insightful data.
The comments underneath the post will likely be related to the quality of content with additional questions or insights, and will not pertain to marketing data. Better quality posts incite discussion and interaction – potentially being shared on other social platforms.
How We Ranked The Best Cryptos On Reddit
We determine the best cryptos on Reddit based on account age, affiliation, number of followers, user engagement, quality of content, and whether or not it was a meme or trending token.
Account Age and Affiliation
One of the primary means of assessing the best cryptos on Reddit is the overall age of the account. This shows increased account credibility. A Reddit that has an extended history is less likely to be a scam – It's more difficult to fool people over longer time frames.
Accounts that are older than a year are more trustworthy. But accounts that have been around longer than 10 years are extremely trustworthy – there is very little chance that these accounts will be run by scam artists.
Dogecoin, for example, is 10 years old, with a gigantic following (2.4 Million). It was created on December 8th, 2013, and has a very active support group. It also helps if a Reddit group is affiliated with a well known figure or organization. Vitalik Buterin frequently posts in r/Ethereum, for instance, and is connected with the project).
This ensures that the content is likely going to be better because it would otherwise hurt the individual or group. If an account is anonymous and disconnected from real world figures, that can mean there is less incentive to act ethically.
The Number of Followers & User Engagement
The total number of followers plays a key role in terms of how credible the account is. Bigger accounts will have hundreds of thousands of followers, even millions in the case of r/BTC. As a general rule of thumb, a Reddit with less than 10,000 followers or so should be treated with suspicion. Large user bases are needed in order for an investment to experience price appreciation. It's possible the number one determinant of price rises.
User engagement is also key to choosing the best cryptocurrency tokens on Reddit. Aside from having a large following, a large and passionate following is far more important. These followers are the ones who will defend the ecosystem, promote it to others, discuss the token, or point out any existing flaws.
On Reddit, this can be gauged by how many upvotes the posts in a thread have. The most established cryptocurrencies on Reddit all have about 200,000 and above followers. This includes r/Litecoin. Other coins can have fewer followers but still, be reputable. Algorand and Polkadot each have about 80,000 followers on Reddit.
Often, engagement can be fake. This occurs when there is a repealed pattern of comments that all indicate that next year the price will shoot "to the moon". It is usually quite easy to spot these occurrences.
Quality of Content
Quality of content can be a little difficult to measure. Generally, good quality content will be more in relation to value creation or to provide real information to users. It will typically contain stats, facts, graphs, and numbers. Poorly formatted threads with little depth or detail are to be avoided.
For instance, Ethereums latest threads (at the time of this writing) revolve around the Ethereum Virtual Machine, transaction speeds, an upcoming networking event in Paris, and an Ethereum shared security protocol. It's all related to Ethereum and has nothing in the way of ETH price appreciation.
The content should also be frequently posted to keep users engaged with the project. If there is a decline in the posting schedule, then users tend to drop off. Projects that always have upgrades and events in the works and lots of things to speak about, tend to be the ones that are most successful.
Quality content will increase user "karma". Original content that is not available elsewhere will result in many users upvoting the post. Controversial posts will have a lot of downvotes, reducing the overall levels of karma. User accounts with karma above 10,000 is generally considered a high level of karma on Reddit.
Meme Advantage
Meme tokens tend to do incredibly well in comparison to other tokens. This is because memes are shared on Reddit frequently, increasing user engagement. The biggest of all Reddits belongs to Doge – at a staggering 2.4 million subscribers. So if a Reddit account has a meme theme but does not have many of the other signs (account age, number of followers), it's still worth keeping an eye on.
Celebrities are more likely to take note of meme cryptocurrencies. Elon Musk, for instance, is noted for increasing the price of DOGE and also tweeted about Wall Street Memes, a popular presale crypto discussed previously. Such Tweets have positive price implications.
It's also worth remembering that all cryptocurrencies were, at one stage, owned by a few and worth close to zero (including Bitcoin). They just got bigger with time, and those who got in early reaped the rewards. So while the majority of coins will dip in value or head to zero, a number will exhibit extreme price appreciation, and often these are meme tokens like PEPE, SHIB, or DOGE. Mixing high risk tokens with established cryptocurrencies is a great way to achieve balance here.
The meme advantage is not to be scoffed at, even if a lot of these tokens started off as a joke, without any serious goals in mind. After all, Doge currently has a $9 billion market capitalization while Shib Inu has a $4 billion market capitalization.
Best Reddit Crypto Groups
When researching the best crypto on Reddit, it's a good idea to understand which subreddits are worth using and which are worth avoiding. To help streamline this process, we've done the research and narrowed the selection down to our top five Reddit crypto groups – all of which are reviewed below:
r/Cryptocurrency
The go-to subreddit for investors looking to invest in cryptocurrency is r/Cryptocurrency. This Reddit group has 5.8 million members at the time of writing and has been around since 2013. Within r/Cryptocurrency, users of all experience levels can discuss any crypto project they like, with a dedicated 'Wiki' feature breaking down key points to keep in mind.
The great thing about r/Cryptocurrency is that users can filter the posts based on what they;re looking for. For example, users can filter by 'General News', 'Strategy', 'Advice', 'Discussion', and more. There's even a 'Daily Discussion' thread where users can discuss the latest goings-on and trending tokens – such as AMP crypto on Reddit.
r/Bitcoin
As the name implies, r/Bitcoin is the ideal Reddit group for those looking to buy Bitcoin or discuss its current trajectory. r/Bitcoin currently has 4.7 million members and is the longest-running subreddit on our list, having been created in 2010. Unlike r/Cryptocurrency, r/Bitcoin's feed is dedicated to discussing Bitcoin – so other projects are best left to other groups.
This Reddit group offers several valuable resources, including a 'Getting Started' guide and a Wiki, helping beginners learn about the coin. There's also a list of valuable podcasts to listen to and a 'Bitcoin Chat' feature for real-time updates. Finally, r/Bitcoin also has a dedicated 'Daily Discussion' thread for users to talk about Bitcoin's current trajectory.
r/Binance
r/Binance is a subreddit dedicated to discussing topics related to Binance – one of the world's best cryptocurrency exchanges. As such, much of the discussion is focused on new products or markets that Binance has offered and any regulatory issues that may arise in certain countries.
There's also a dedicated 'Binance Support Thread' where users can ask questions and get answers from the community. The Reddit group also has links to download Binance's desktop applications and links to all parts of the Binance ecosystem and social media channels. Finally, this subreddit also touches on specific projects listed on Binance, although these posts aren't as frequent as on other subreddits.
r/DeFi
r/DeFi is a subreddit that focuses on discussing the best DeFi coins and protocols that are attracting attention within the market. This group contains just over 100,000 members and tends to contain more complex topics. Discussion focuses on all aspects of the decentralized finance (DeFi) sector, including DEXs, tokens, and regulation.
r/DeFi has a weekly discussion thread where users can interact and discuss the latest DeFi projects. There's also a 'DYOR Databank' filled with great resources for researching a specific project. However, it's worth noting that r/DeFi doesn't have as much interaction as other groups on this list, with many posts only receiving a small number of comments.
r/WallStreetBetsCrypto
Rounding off our list of the best Reddit crypto groups is r/WallStreetBetsCrypto. For investors who opted to buy GameStop stock in 2021, the term 'WallStreetBets' will likely sound familiar, as this stock-based subreddit contributed massively to the stock squeeze. However, r/WallStreetBetsCrypto is an iteration of this group focused solely on cryptocurrency.
As expected, r/WallStreetBetsCrypto has a 'unique' vibe, filled with retail traders interested in Reddit crypto bets. Much of the discussion is focused on the best low-cap crypto gems, with Redditors happy to take enormous risks for the chance at high rewards. Although many of the threads are humorous, some provide an in-depth analysis of penny cryptocurrencies.
Complementary Resources for Reddit Crypto Investments
Despite its benefits, Reddit does have its pitfalls. A recent hack in February 2023 revealed security flaws, with user information potentially being released by a ransomware group. Plus, there is quite a lot of misleading information that can catch out an unwary investor. So it's best to complement Reddit with other social channels for additional information.
Similar to how there are Reddit accounts designed for specific purposes, there are YouTube Channels designed with crypto investment in mind. Jacob Crypto Bury's channel, for instance, focuses primarily on upcoming presales and low cap crypto. You can visit this site for information on crypto that could yield a lucrative return.
BitBoy Crypto has over 1.45 million subscribers on crypto investment and provides a lot of information relating to the wider crypto market, such as Gary Genslers controversial decisions for the SEC and how Bitcoin ETFs could affect the price of crypto.
Ivan on Tech, meanwhile, interviews many Web3 industry professionals for additional insights. This is a great way to get non-generic knowledge and insights not widely available in blog posts and online forums.
Price tracking platforms are also very useful in terms of complementing Reddit – investors need a way to track and monitor their trading pairs directly instead of just relying on analysts. DEXTools.io provides this through a neat dashboard that highlights daily gainers/losers alongside volume, liquidity, and overall scores for these pairs. Right now, for instance, the FLOKI 2.0/WETH is up 18,700%.
Reddit vs Quora – Which is Best for Finding Cryptos?
Reddit is superior to Question and Answer (Q&A) sites when it comes to finding the best crypto, for multiple reasons. One is that it is not as heavily moderated. This means that more projects can market on the platform with fewer restraints and have an open dialogue.
Coins like Doge and Shib can have hundreds of thousands of followers on Reddit, where everybody can chat and interact with loose policies. Quora has stricter moderation which prevents conversation and activity, while Reddit has an easier form of moderation that more easily allows interaction.
Beware of False Crypto Advertising on Reddit
Reddits loose moderation policies are a blessing and a curse in many ways. This is due to the fact that anybody is free to promote their project without providing any evidence. This attracts both high and low quality cryptocurrencies, because it is more in line with the decentralized and light touch policies of Web3 (as opposed to the more controlling and centralized nature of other social media sites). Twitter, Facebook, Quora, and other social sites are much more likely to ban a person than Reddit, though there have been some banned threads.
This means that you can easily find a Web3 Reddit dedicated purely to artificially raising the coin price. There are many of these on Reddit, though far fewer on Facebook and Twitter. Reddit does have a moderator code of content, but it's not strictly enforced. If the content seems purely promotional as opposed to giving out useful information, do some more digging to see if it's a scam or not.
A lot of people fail to appreciate the fact that meme coin movements have followers that are very active on social media sites. They act as a "Shib Army" or a "Doge Army". They defend the platform and promote the platform. Reddit allows these users to promote their platform, especially when it comes to funny memes.
Quora is less meme friendly and not so community-orientated, being a Q&A site where the question is limited to a small number of characters. Reddit promotes interaction between "community" members, perhaps more than any other social media platform.
Reddit co-founder and CEO Steve Huffman the conversational style of content on Reddit was not so easily found on other websites, after a decision to ban third party APIs from crawling the site. The interface and features are far more aligned with Web3 – as indicated by the fact that practically all major coins have a Reddit page, but rarely, if ever, a Quora page.
In other words, Reddit definitely beats Quora when it comes to finding the best crypto. With Reddit, you are joining the community. With Quora, you are only trying to find an answer to a very specific question. Community tokens tend to be the ones that skyrocket – SHIB, DOGE, PEPE, and potentially Wall Street Memes (WSM). But nothing is guaranteed, which is why Reddit research is a great place to look for upcoming crypto.
Reddit vs Twitter – Which is Best for Finding Cryptos?
As of March 2023, Twitter has 396 million users and nearly $4 billion in reported annual revenue. It's also one of the primary social sites for Web3 businesses and where a lot of the FTX news first broke out in late 2022. Sam Bankman Fried, the former CEO of FTX, broke most of his story directly on Twitter. Twitter is often the first place where news breaks out in crypto, with founders Tweeting directly with regard to new events. It's rare to find a Web3 project that does not have a Twitter page, and if you come across one, you'll have to ask yourself why this is the case.
Moreover, the social media platform has recently been taken over by Elon Musk. Musk is known to increase the price of specific tokens via his Tweets. A tweet from Elon Musk can send the price of DOGE rising by 50%. The price of DOGE also surged when he changed the Twitter logo to the Doge icon.
So the new Twitter owner is certainly no stranger to crypto and it will likely remain as a top resource for Web3 businesses. But there are notable differences between Reddit and Doge when it comes to crypto investment.
While Reddit has community moderators, Twitter still relies on centralized moderation (though nobody is sure what exact direction Musk will take on this). Again, this means that spam tokens are less likely to make it on Twitter. Twitter also enforces a Blue Verification Checkmark, which does a lot to ensure that scam projects do not enter the platform.
The downside is that it might be a little more difficult to find low cap gems, to find a community, or to locate a low key project that might have great potential. In other words, Twitter has a lot of potential for finding projects that are legitimate, but might not be the best place to find projects with explosive potential.
With Reddit, there are specific resources where you can learn all about a given topic. Twitter is based more on very short headline tweets as opposed to the longer posts (40,000 characters +) on Reddit.
While both of these are good resources, they operate differently. Reddit allows users to find more information on specific projects. Twitter, meanwhile, allows users to keep up to date with the latest events in the world of crypto. This includes Tweets from well known individuals, the latest exchange hacks, and lawsuits from regulatory agencies.
Where to Buy the Best Cryptos
Now that we've covered what the best crypto to invest in on Reddit is, let's turn our attention to the purchasing process. Many of the coins listed above are available for purchase on centralized exchanges, or else (like Wall Street Memes) they are in the presale stage. However, investors can purchase many other coins on our list by partnering with a respected broker or exchange. Through our research and testing, we've found that eToro is an excellent option in this regard.
eToro – The Best Place to Buy Crypto According to Reddit
eToro is commonly referred to as the best crypto exchange according to Reddit, boasting over 28 million registered users. The platform benefits from strict regulation and is regulated by the FCA, ASIC, CySEC, FinCEN, and FINRA.
One of eToro's most appealing features is its transparent fee structure. When users buy or sell a cryptocurrency, eToro charges a flat 1% fee (plus the spread). eToro also allows positions to be opened from as little as $10 through the platform's 'fractional investing' approach. Given that eToro now offers 78 cryptocurrencies to trade, this makes the entire process extremely user-friendly.
eToro charges no deposit or monthly subscription fees, with the minimum deposit threshold also being only $10. Users can easily fund their accounts using a credit/debit card, bank transfer, or e-wallet. In terms of the latter, eToro has full support for PayPal, Skrill, and Neteller – all of which offer instant deposits.
The broker also boasts a stellar reputation for social trading cryptocurrency, facilitated through the 'CopyTrader' feature. This feature allows users to instantly copy the trades placed by other eToro traders with no added fees. Finally, eToro even offers a free crypto wallet app for all users – which is why many believe it to be the best place to buy crypto according to Reddit
Cryptoassets are a highly volatile unregulated investment product. No UK or EU investor protection.
Latest Reddit Crypto News
Finally, let's take a brief look at some of the hot crypto news topics that were discussed on Reddit over the past week:
It was a mixed week in the crypto market, with most coins and tokens making minimal price movements. Redditors discussed the fact that Bitcoin rose by 0.32%, while Ethereum dropped by 1.99%.
Several Reddit threads discussed that the Terra Classic community voted to stop all TerraUSD Classic (USTC) mining activities to regain its USD peg. This decision aims to reduce the USTC supply.
Finally, Redditors also discussed the fact tthat Bitmain launched a new series of efficient Antminer S21 miners at the World Digital Mining Summit on September 22nd. These miners aim to combat rising costs and prepare for Bitcoin's 2024 halving.
Best Crypto to Buy Right Now on Reddit – Conclusion
To summarize, this guide has taken an in-depth look at the best crypto to invest in on Reddit, reviewing the most talked-about projects and highlighting how market participants can make their crypto investment today. Due to their similarity, we've also reviewed the best trending cryptos on Twitter.
Reddit can be a great place to find information about cryptocurrencies, and there are gigantic communities that help to promote tokens. But remember that all investments come with risks and sometimes projects fail even with large followings. This is why its important to combine social research with risk mitigation and portfolio balancing, as well as paying attention to the timeless principle of only investing what you can afford to lose.
After our research, we found that Wall Street Memes (WSM) is our top pick for popular Reddit cryptos, as it is a meme token backed by a community of over one million people. Interested investors can buy WSM tokens through the Wall Street Memes presale at a low price point, ahead of its official launch on crypto exchanges later this year.
References
FAQs
What is the best crypto to invest in on Reddit?
What cryptos do Reddit users recommend?
Which crypto has the most potential Reddit?
What coins should I buy on Reddit?