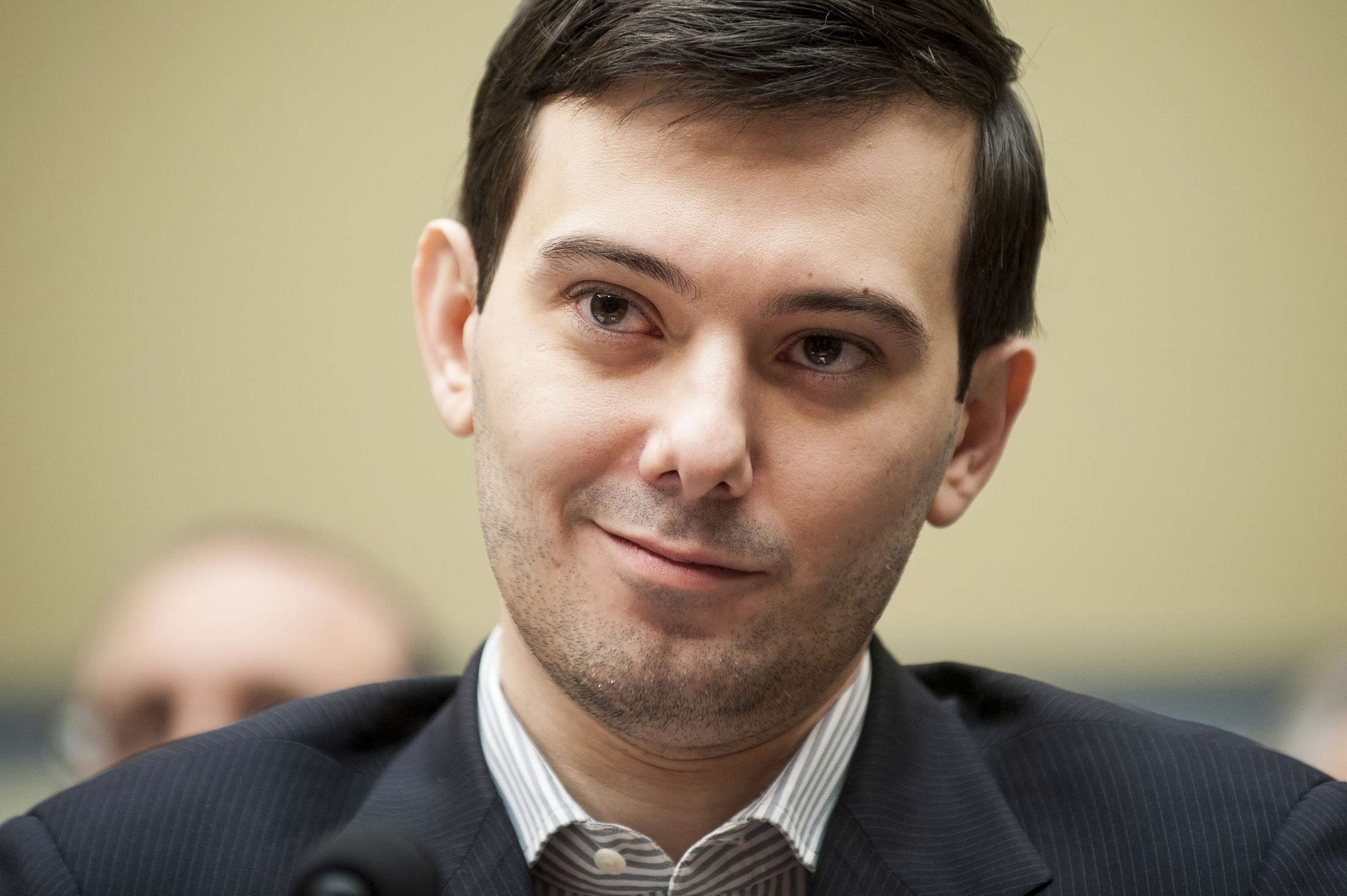 Martin Shkreli is launching a Web3 drug discovery platform after having spent several years behind bars, leaving many to ask whether or not the self-proclaimed "Pharma Bro" can be trusted in his new venture.
Two months ago, Martin Shkreli was released from prison after serving most of his seven year sentence for securities fraud and racketeering.
Now, he is stepping back into the world of pharmaceuticals, but this time he is using crypto as a means to decentralise pharmaceutical innovations by lowering the barrier to entry.
His new platform, Druglike, claims to make it easier for people to discover new medicines, and to share in the profits when they have done so, with the ultimate goal of lowering the costs to medicine.
Undoubtedly one of the most controversial characters in the worlds of investing and pharmaceuticals, Shkreli rose to notoriety in 2015 as "The Most Hated Man in America", after raising the price of the drug Daraprim by 5,455% (from $13.50 to over $700 per pill).
He has since been involved in a litany of other controversies. Most notably, he was charged for securities fraud in December of the same year and sentenced to seven years in prison after running his hedge fund "like a ponzi scheme". Shkreli hopes that this new venture may go some way into rebuilding his reputation.
Druglike versus Big Pharma – who will win?
Since being released from prison, Shkreli has already decided to dive back into the pharmaceutical industry, encouraged by the laissez-faire attitude of permissionless systems. As a former felon, he has explained how many industries would not hire him, even though they would be remiss to reject the opportunity. The world of crypto, on the other hand, is far more welcoming.
"The whole ethos of this thing [crypto] is that people are no longer cancellable."
It thus makes sense that an altruistic person who understands the limitations of centralised data storage would be incentivised to improve medicine.
Over the last few years, the world was forced to grind to a halt thanks to government mandates, and it was largely due to the oligopolistic power of pharmaceutical giants such as Pfizer that people have since been liberated from lockdowns.
The problem that Shkreli hopes to address is this centralisation of information, particularly pharmaceutical and medicinal information.
At the moment, the aforementioned data lies in the hands of just a few people: he makes the case that the centralisation of drug discovery is problematic: the bureaucratic bar to entry is prohibitively high and this has a negative impact on furthering the progress of medicine and research.
Druglike has the goal of ameliorating this issue, or so he claims…
What is Martin Shkreli Inu (MSI) token?
For someone who claims not to be enamoured with meme coins and suchlike, Shkreli has amassed an incredible following, and lots of supporters in the more degen niches of the crypto industry.
However, a closer inspection into the project reveals an utter lack of authenticity; Shkreli's attempts to paint himself as a rational free marketeer who is now interested in altruistically improving the pharmaceutical industry are undermined by his blatant attempts to financialise his brainchild.
The whitepaper for the project does not explain in detail how these goals are to be achieved. Rather, the overwhelming majority of the white paper (written by Jason Sommer, not Martin Shkreli) is replete with complex technical jargon about the semantics of blockchains and Proof of Work.
The whitepaper does not explain how the "parade of horribles" that Sommer predicts will be exacerbated are to be righted.
The whitepaper is confusing – maybe that's deliberate
Rather than explain how the platform ought to actually work, the whitepaper is replete with confusing technicalities such as details about zK-Snarks (which appear to bear no relevance whatsoever to the project itself).
A quick perusal of the Druglike website reveals that the platform is "Powered by $MSI". The whitepaper makes no mention whatsoever of MSI token, and quite possibly for good reason.
As someone who claims not to be a fan of meme tokens, it seems completely insincere (and a branding disaster) for Shkreli to name his token Martin Shkreli Inu. MSI has 1 billion tokens, of which his wallet owns approximately 16% (although it is quite possible that he owns far more than this through various other wallets).
A further examination of his wallet, 0xShkreli.eth, shows that he was just outright lying in an interview yesterday where he made the aforementioned claims.
Other tokens held in this wallet (which became active almost immediately after his release from prison) include: MONEY PARTY. Martin Shkreli Kitty, BurnShkreli, ShkreliDoge, PharmaBro Inu, Shkreli Inu, and eDog Classic Cash Doggies Vision.
Smells like a scam, looks like a scam – it probably is a scam
It seems that Shkreli didn't learn his lesson in prison. He has only been out for two months and already he is working to build more Ponzi schemes.
A near-empty website with a suspicious whitepaper that details nothing about how the product actually functions is suspicious in itself, but made all the more suspicious by Shkreli's history (both in his career, and in the last two months on Etherscan).
This isn't the first time that Shkreli's apparent lack of empathy and self-awareness has been problematic for him. Chris Myers, co-founder and former CEO of BodeTree, noted (with reference to Shkreli) that self-awareness is essential in business:
"Perpetrators of aggressive or tone-deaf actions are motivated by subconscious drivers and fail to understand the damage they cause to their relationships and organizations".
Shkreli has little chance of winning a war of reputations against Big Pharma
To invest in such a project would not be wise. Even if the product was capable of democratising the process of drug discovery and eliminating the stranglehold that intellectual property patents have on the pharmaceutical industry, there is no feasible way that Shkreli could legitimately wage this war of reputations against pharmaceutical giants whose industry he claims to wish to improve.
Furthermore, even if there were some merit to these innovations, Shkreli could not be the person to realise such goals, since he is too deeply mired in controversy and too proud of it – such a reputation in the space of medicine makes Martin Shkreli more of a liability than an asset, regardless of his ideas.
For example, within hours of being discharged from prison he was joining Twitter Spaces to braggadociously announce that he'd acquired a contraband phone to use Uniswap whilst behind bars.
It is unlikely that the man oft-accredited with the title of "the most punchable face" has suddenly decided to take a morally-virtuous U-turn during his time in prison. Steer clear.
Related News
Battle Infinity - New Metaverse Game
Listed on PancakeSwap and LBank - battleinfinity.io
Fantasy Sports Themed Games
Play to Earn Utility - IBAT Rewards Token
Powered By Unreal Engine
Solid Proof Audited, CoinSniper Verified