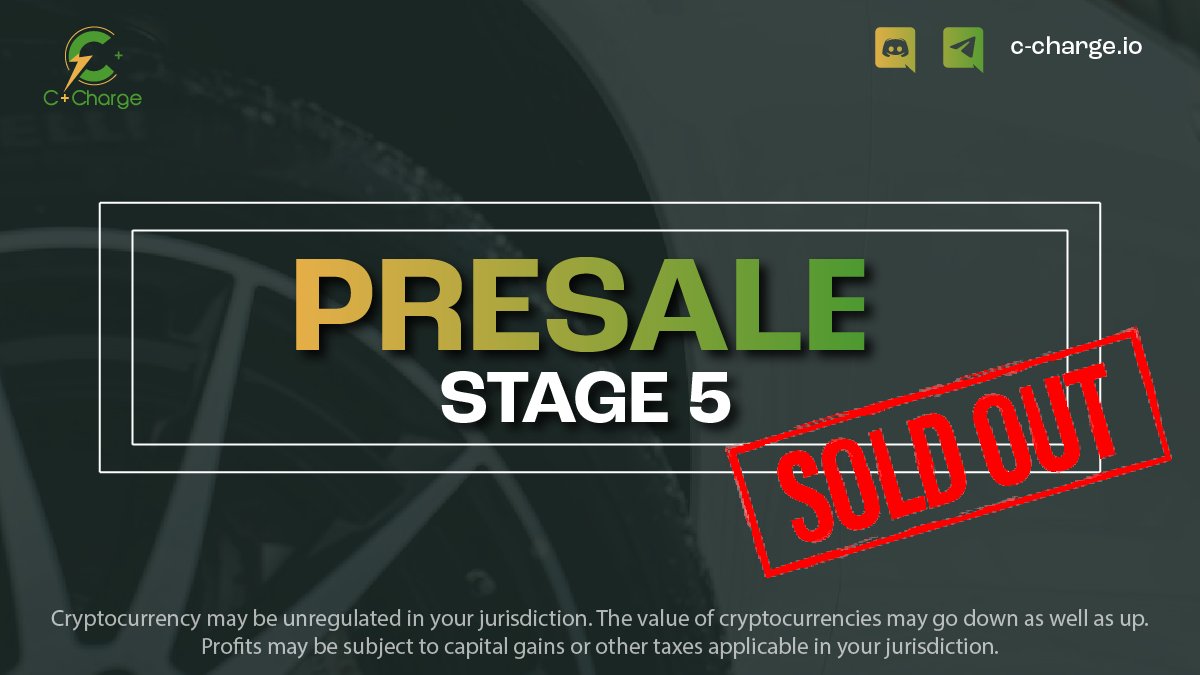 C+Charge, a blockchain-based peer to peer payment and charge station search platform, is looking to address the range anxiety issue with its technology that streamlines EV charging processes–while also providing users with a way to quickly and easily find the right charging station for their vehicle.
Efficient EV Charging Solutions with C+Charge
Efficient EV solutions have become essential. C+Charge's app offers a mountain of features that make EV charging payments easy and convenient for its users.
The C+Charge app aims to make the charging experience more user-friendly by using geolocation technology to provide real-time information on charger availability, wait times, and costs of charging stations, allowing users to make informed decisions.
C+Charge is also creating its own charge station in key locations and linking various other EV chargers into its network, streamlining the payment process. The app's advanced technical diagnosis capabilities also ensure the constant maintenance of their EV charging stations, providing peace of mind for EV drivers.
C+Charge also allows managers, landlords, and other organizations with access to advanced monitoring systems to track usage records and energy consumption, ensuring that electricity users at their properties who don't drive EVs aren't overcharged for their electricity.
Carbon Credits for All
Up until recently, carbon credits have been solely distributed to major corporations while shutting out regular people, including EV drivers, and slowing down the progression of electric vehicle adoption by the masses.
In a major step towards making the carbon credit market more accessible, C+Charge partnered up with Flowcarbon to use its Good Nature Token (GNT), enabling EV owners to earn carbon credit crypto when they charge.
With the carbon credits industry projected to reach $2.4 trillion by 2027, enabling access for EV drivers holds enormous potential in terms of both business and investment opportunities, and benefits for EV owners.
By accumulating carbon credits, users can potentially offset the costs of owning and operating an electric vehicle.
Get Amped Up for Sustainability
Electric vehicles produce far fewer greenhouse gas emissions than traditional gasoline-powered vehicles, and by incentivizing drivers to use EVs and reduce carbon emissions, C+Charge aims to promote a healthier environment.
C+Charge's commitment to sustainability extends beyond its focus on making it easier for EV owners to charge their vehicles. In an attempt to reduce its overall environmental impact, the project team has also dedicated itself to using renewable energy sources to power its charging stations.
By using solar panels and other renewable energy sources, C+Charge aims to create a fully sustainable EV ecosystem that benefits both users and the planet.
C+Charge Co-Founder Ryan Fishoff: CCHG Token, EV and Crypto, Competitors
Crypto Presale to Charge Up Your Investment Porftolio

In a recent tweet, BitMart ranked 29th largest exchange in the crypto world, announced that they will be listing CCGH on March 31st.
✨Upcoming New Listing ✨#BitMart will list CCHG @C_Charge_Token soon!

Follow our official announcement for more details!

Share in the comments what you like about this project ⬇️ #CCHGBitMartListing pic.twitter.com/qmmbduqIGR

— BitMart.Exchange (@BitMartExchange) March 6, 2023
Prior to listing, however, C+Charge is available at a discounted price in its crypto presale, which is currently in stage 6 of 8. You can beat the next stage's price rise by investing now.
Here's a guide on how to get in on the action and buy C+Charge tokens during the presale:
Setting up a popular wallet like Trust Wallet or MetaMask is the first step in crypto investing. To buy CCHG tokens, you'll need Binance Coin (BNB), Ethereum (ETH) or Tether (USDT) in your wallet.
With a wallet setup and your choice of coin ready to trade, log in to the C+Charge website and click on "Connect Wallet". You can now purchase CCHG tokens. Keep in mind the minimum purchase amount is 1,000 units, which is equal to 19 USDT as of writing.
CCHG tokens bought during the crypto presale will be kept in the user's wallet until the end of the sale.
Always be cautious with your tokens. Once you have purchased C+Charge tokens, you should take steps to keep them safe by storing them in a secure wallet and using strong passwords to protect your private keys. And never give out your private keys to anyone.
As the crypto presale continues, to control the supply of tokens in circulation, C+Charge recently started a weekly token burn process. The first burn took place on February 22, where 35,658,291 tokens from Stage 2 were burned.
Before the completion of Stage 4, another batch of 35,815,716 CCHG tokens will be burned. This reduction in tokens should increase the value of the remaining coins.
The burning process of tokens is regarded as a positive sign in the crypto community and C+Charge's commitment to burning tokens indicates a strong belief in the long-term viability of the platform. The future of EVs is looking bright and C+Charge is leading the charge to make EV charging accessible with its unique combination of features that streamline the charging experience.
Related:
Love Hate Inu - Next Big Meme Coin
First Web3 Vote to Earn Platform
Vote on Current Topics and Earn $LHINU Tokens
Secure, Reliable and Anonymous Voting
Rug Pull Proof - 90% of Tokens Available in Presale
Accumulate Voting Power by Staking $LHINU Tokens