91 percent of B2B brands and 86 percent of B2C brands use content as part of their marketing efforts. (Source: Content Marketing Institute 2018) That's a lot of content being dumped online every day.
Why are these brands so content focused? They know that content powers the customer journey.
Customers search for information when they're considering purchasing an item, supporting a cause, making a decision, or working with or for a brand. As they progress along the journey they read a lot of content – 114 pieces on average, according to Forrester.
Nothing much has changed in the marketing mix –to gain a customer, donor or supporter you have to raise awareness of your brand and products, engender interest and desire, build trust and affinity, and be considered an authority on that subject.
What has changed is how you do it.
Consumers have access to a wealth of information. And more content is being posted every day. So how do you cut through the "noise" and reach your audience with messaging that stands out?
10X Content
Rand Fishkin coined the term 10X content to describe superior quality content that's 10 times better than anything else available on that topic. This kind of content definitely rises above the flood of 'content for content's sake.' And it gets the attention of search engines and the media.
The problem with creating excellent content is that it takes time, insight, and skill. You can't hire just any intern or freelancer and ask them to produce a piece of 10X content.
How to Craft High-Quality Content
1. Do your homework: Find out what is currently available on your topic, what angles have already been covered, and where you can fill a need or write about a new angle.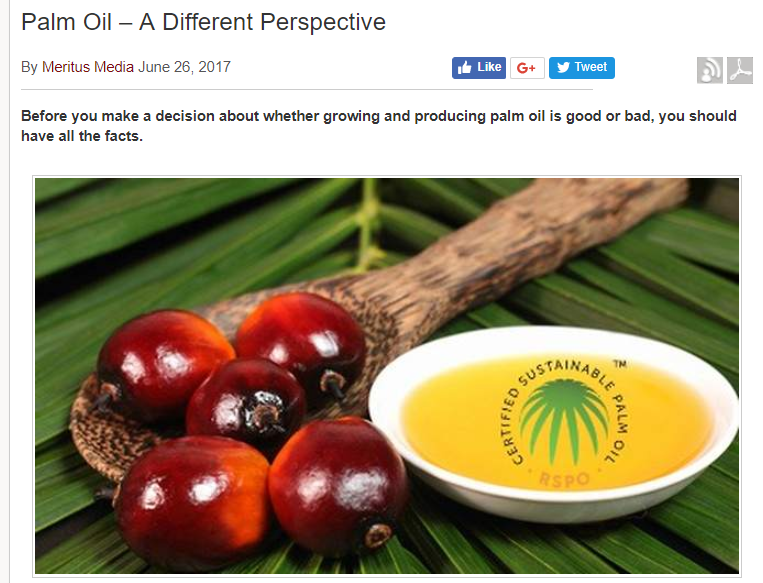 There is a ton of content about how bad palm oil production is. This article gives a different perspective and lays out facts not normally known. It shows, with statistics, that the beef industry is the number one cause of deforestation and that sustainable palm oil producers are leading the environmental conservation efforts.
2. Listen to social media conversations about the topic: Look for gaps and areas of high interest.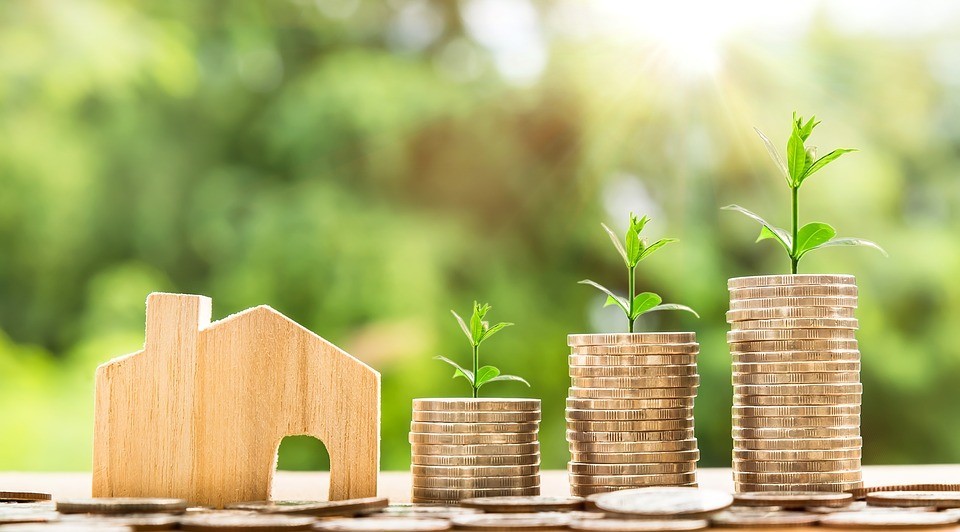 A mortgage company discovered that young women who were first-time home buyers talked a lot about not understanding the mortgage process. This ties in with the figures from the US Financial Literacy Study. They realized that no-one had addressed this issue with this audience in a way that they could understand. It was an "Aha! moment" that led to an excellent series about first-time home buying and how mortgages and interest rates work.
3. Use research: You can either use data from existing studies or preferably, do an original study on an aspect of your topic that hasn't been done before.

HerRoom.com, an online lingerie company, tested all the sports bras they sell and made a series of videos of women running in each bra. Initially, this content did not make much of an impact. Research uncovered the fact that damage to unsupported breasts during exercise is, in fact, a medical issue and an expert at a UK University had done in-depth scientific research on the topic. An interview with her posted on the page raised this content from blah to important, and health bloggers and the mainstream media took notice.
4. Find the differentiating brand story: Weave that story into all your content so it shows how your brand stands out.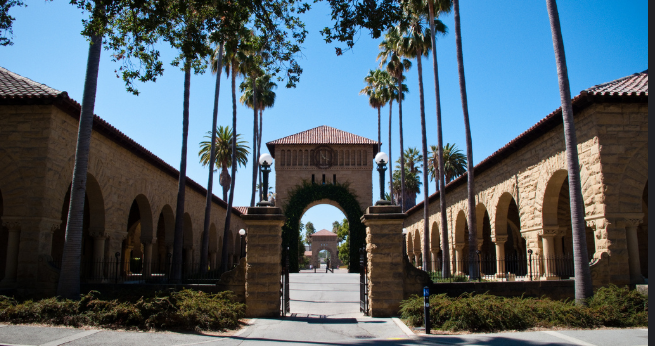 Nichols Concrete Cutting is a small, independently-owned company in the San Francisco Bay area. They were very skeptical that there was such a thing as a brand story. After all, they cut holes in walls and structures. No story there, right?
However, talking to the companies that hired them, the one phrase we heard repeated was – only he could do this, he's an artist. He did the seismic retrofit on the original quad at Stanford Univerity so delicately you'd never know it had been done. He removed a concrete parapet from the balcony of a million-dollar penthouse on Russian Hill in San Francisco that no one else would touch. And there are many more projects like these. That's his brand story and it certainly got the interest of both trade press and mainstream media.
5. Use vibrant, original visuals that enhance and extend the story: A picture is worth a thousand words. So make sure the visuals you choose or create do just that. Don't slap a stock image on a blog post just because you know you need an image. Think very carefully about the image you choose. It needs to give the viewer a better sense of the story – give them more insight or an emotional connection to the story.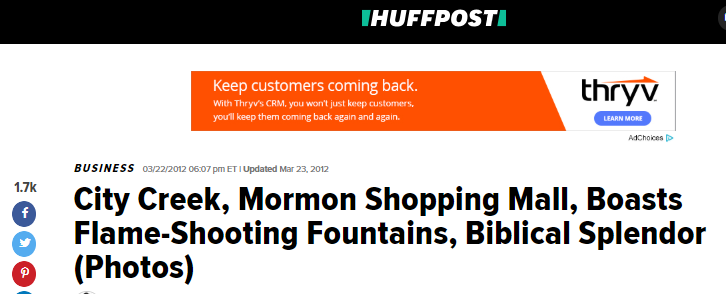 The City Creek Center Mall in Salt Lake City had a fountain that combined water and fire. This had not been done before. There were many images of the opening, but a short video of the "Fire Fountain," shot on a phone and posted immediately after the fountain was first turned on, got a lot of attention. It was picked up and used by sites like The Huffington Post and Gizmodo, resulting in more than 160,000 views.
Excellent quality content requires planning, skill, and attention to detail. It must be interesting, different, and creative. It's easy to churn out content day-after-day when it's mediocre content. But if you truly want to make an impact and get results, find those rare people who can create high-quality content.