Onlookers were quick to be skeptical when Apple gave Tim Cook the role of CEO of the company, but he has demonstrated remarkable leadership skills over the years and has only pushed the company to greater heights.
Under Tim Cook's leadership, the Apple Inc. brand's net worth grew to over $2.4 trillion from $350 billion when legendary CEO Steve Jobs held the same position. After years as the new CEO, Tim Cook's net worth in 2023 is estimated to be about $1.9 billion.
Today, Tim Cook is known as a remarkably successful American businessman, a dedicated philanthropist, and a fair leader.
To learn how he accumulated nearly two billion dollars, we need to start at the very beginning – and unravel the full story of Apple's fearless leader.
Tim Cook's Net Worth Breakdown:
Tim Cook is known as a private person, meaning that he doesn't publicly disclose much information about his net worth or other personal details. Even so, we do know quite a bit about his earnings from his position as CEO because Apple is a public company and must release detailed financial information. Here is what we know about his stake at Apple, his salaries over the years, his compensation package, and more.

| | |
| --- | --- |
| Asset or Income Source | Contribution to Net Worth |
| Starting CEO salary at Apple | $400k with $500k signing bonus |
| 2011-present Apple salary (excl. equity) | $3.4 million |
| 2011-2020 Apple compensation package | $963.5 million |
| 2021 Apple compensation package | $98.7 million |
| 2022 Apple compensation package | $99.4 million |
| Nike shares | $3.4 million |
| Liquid assets | ~$13+ million |
| Total Net Worth | ~$1.9 billion |
Tim Cook's Early Life
Timothy Donald Cook was born on November 1, 1960, in Mobile, Alabama to father Donald, a shipyard worker, and mother Geraldine, a pharmacist. Cook spent his childhood in Robertsdale and attended Robertsdale High School.
In 1982, he earned an Industrial Engineering degree from Auburn University and in 1988, he earned his MBA from Fuqua School of Business, Duke University.
Tim Cook was an excellent student. While studying for his Master's degree, he excelled in his class and graduated in the top ten. The school awarded him the title 'Fuqua scholar'.
Tim Cook Net Worth: How Cook Became Apple's Chief Operating Officer
After he graduated from college, Tim Hook started working at IBM. He spent 12 years at IBM, working in various positions. At one point, he was the Director of North American Fulfillment, a role where he managed the manufacturing and distribution functions for the company in North and Latin America.
Following his lengthy career at IBM, in 1994, Tim Cook started working at Intelligent Electronics as the company's chief operating officer. He remained in this position for about three years before he took on the role of vice president of corporate materials at the Compaq Computer Corporation in 1997.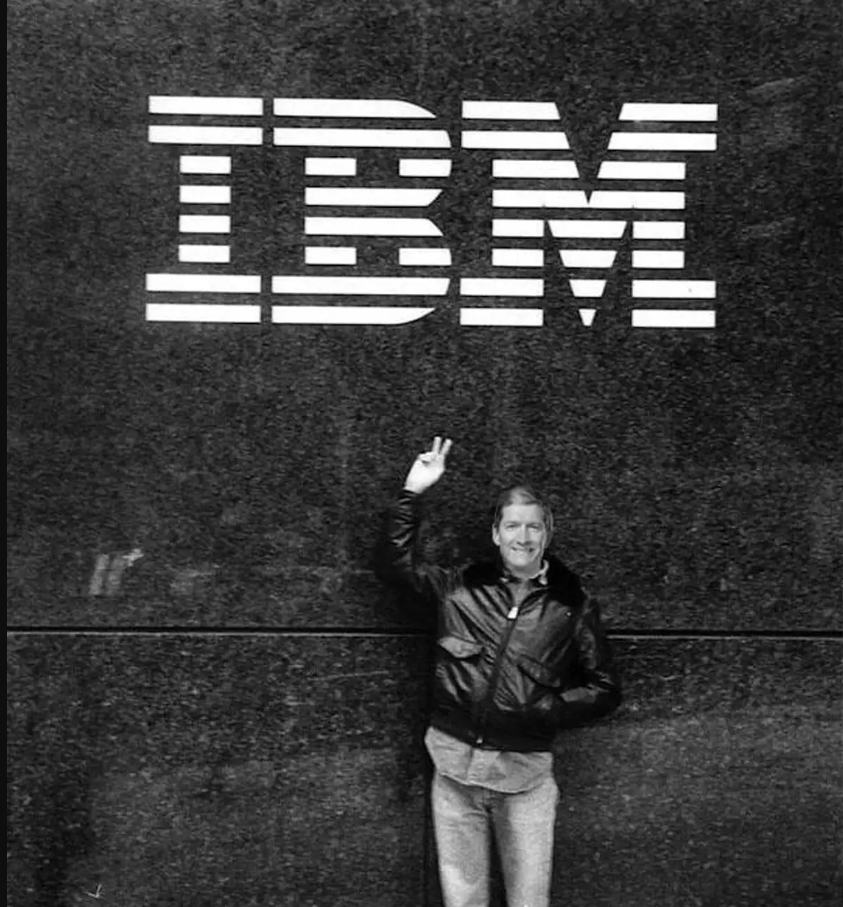 The Beginnings of Cook's Apple Career
In 1997, Steve Jobs rejoined Apple when the company was on the verge of collapse. As part of his efforts to revive it, he convinced Cook to join the company as a senior vice president of worldwide operations.
Having spent only six months at Compaq, Tim Cook was hesitant at first. Compaq was, at the time, the largest PC seller in the world. Cook had already turned down recruiters from Apple multiple times, but he couldn't say no to a meeting with Steve Jobs.
"Steve created the whole industry that I'm in," he told Charlie Rose.
Although he was happy with his job at Compaq, Tim Cook was intrigued by Steve Jobs' visions for Apple. Jobs was in the process of designing the very successful iMac G3, and the concept was something that Cook couldn't resist.
At the Auburn University 2010 commencement speech, Cook told the students:
"Any purely rational consideration of cost and benefits lined up in Compaq's favor, and the people who knew me best advised me to stay at Compaq…I had always thought that following the herd was not a good thing, that it was a terrible thing to do. But I looked at the problems Apple had, and I thought, you know, I can make a contribution here. So all of a sudden, I thought, I'm doing it. It didn't make sense. And yet, my gut said, go for it. And I listened to my gut."
So, Cook joined Apple in March 1998 in the role of Senior Vice President for Worldwide Operations. His base salary at the time was $400,000 with a $500,000 signing bonus.
When Jobs invested his visions for the iMac, iPhone, and iPod in combination with Cook's leadership and management of Apple's supply chain, this turned out to be a recipe for success.
Cook created a much more efficient supply chain for Apple by moving the manufacturing to outside contract manufacturers instead of keeping it in-house. Basically, it took the company days to manufacture something that took months, and Apple was finally able to set better prices while keeping their expenses lower.
Cook's Progress in Apple
Apple started booming again soon after Cook joined Jobs as a senior vice president of the company. Due to the progress of the brand and the great work he'd done, Tim Cook was promoted to lead operations and served as a Chief Operating Officer in 2007.
Following Steve Jobs' resignation in August 2011, Tim Cook was named chief executive officer (CEO) of Apple.
Cook's new role at the company didn't come as much of a surprise because Jobs was on a leave of absence for quite some time after contracting cancer before he left his role in 2011. During this time, Tim Cook was running the day-to-day operations of the company, and quite successfully.
Six weeks before he died from complications of cancer, Jobs resigned from his position as the CEO of Apple.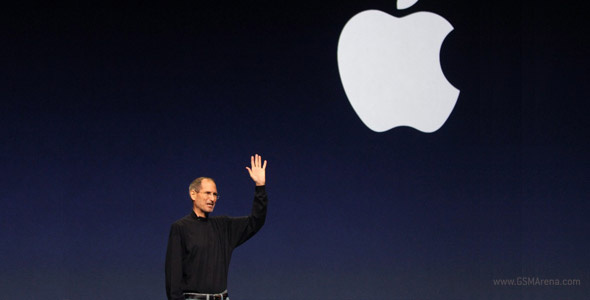 Once he got this role, Cook showed the world what he's made of. For years now, he's overseeing the global operations of Apple and has already led the development of insanely profitable product categories such as the AirPods and the Apple Watch.
Under his leadership, Apple's market capitalization grew to over $2 trillion, a feat that also increased Tim Cook's net worth to nearly $2 billion today.
Joining Apple was definitely the best decision he could have made.
Some of the biggest achievements of Apple with Tim on the throne include:
May 2014: Apple acquires Beats Music and Beats Electronics. This is the biggest acquisition of the company to date, worth $3 billion.
2015: Apple releases the iPhone 6.
2016: Apple releases the Apple Watch.
2016-2023: Apple continued to release new iPhones every year with upgrades.
2023: Apple teases the Apple Vision Pro, an AR and VR headset that will launch soon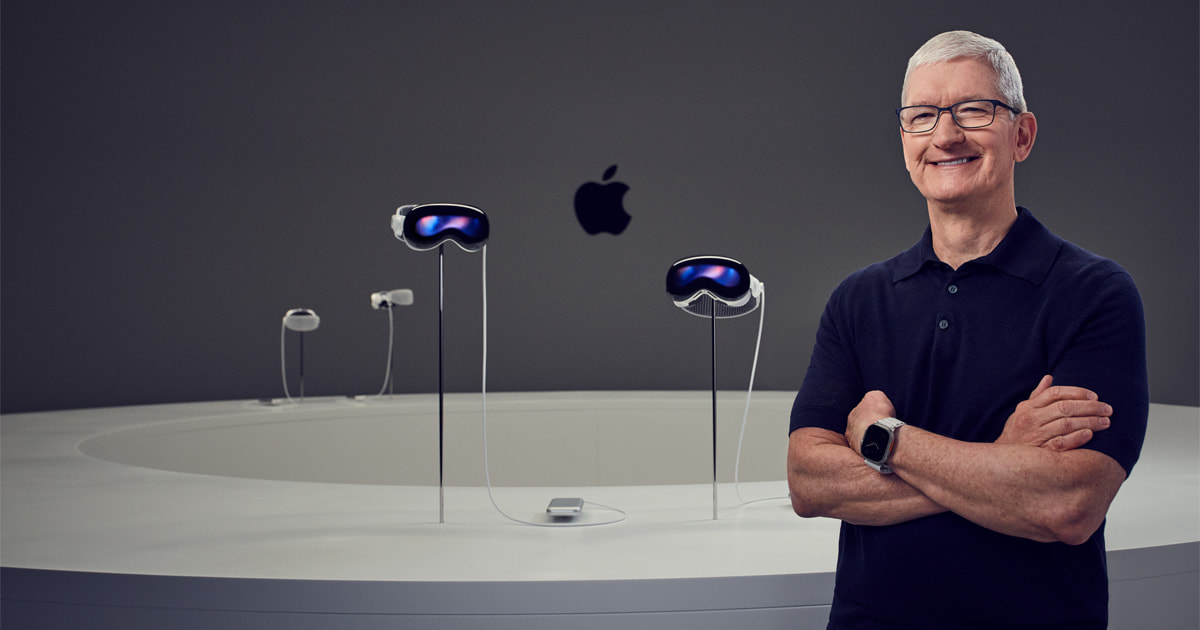 Tim Cook is known as a very private, but also fair leader. When the Department of Justice ordered Apple to create firmware that investigators could use to unlock any phone looking for evidence, Cook shared an open letter where he denounced these demands as a breach of privacy.
This happened after the terrorist attack in San Bernardino in 2015 when the FBI asked Apple to assist them in unlocking an attacker's iPhone. Cook refused to give in to the FBI and stood up for the privacy of hundreds of millions of people and quickly became well-liked for his decision.
Cook's Earnings as CEO of Apple
Today, Cook's compensation package combines a base salary of $3.4 million and a yearly bonus ranging between $8 and $12 million. He also receives chunks of Apple options based on the company's success, also counted as income.
As a result of this deal and his success at the company, Tim Cook has amassed immense wealth since he was appointed the CEO of the company.
In the period 2011-2020, Tim Cook's compensation package was worth $963.5 million at Apple.
Apple Shares
Cook's compensation doesn't end there, however. Cook also owns a tremendous number of Apple shares. He received Apple stock through grants at the company during his tenure as executive vice president for worldwide sales and CEO. Cook is the company's second-largest individual shareholder after Arthur D. Levinson, an independent chairman of Apple's board.
Tim Hook officially attained billionaire status in August 2020, after earning the final performance stock grant (560,000 shares) from his contract.
Today, he owns nearly 3.3 million shares, which is worth over $625 million at the time of writing.
Tim Cook's equity compensation has changed dramatically over the years, depending on his performance and the shareholder's outlook on him and Apple at large.
In 2022, his shareholder-approved compensation target was $84 million. Combined with his $3.4 million salary at the company and the company equity of $83 million, he got $99 million for 2022 alone.
In 2023, however, Tim Cook's compensation target is significantly lower – $49 million. 64% of Apple's shareholders voted to approve his initial compensation package, down from 95% in last year's vote. Even though a majority approved it, Cook himself decided to lower his equity compensation by 40% because of the vote.
CEO Tim Cook's Other Ventures
In October 2019, the advisory board for Tsinghua University's School for Economics appointed Cook the chairman, a role that he held for three years.
Cook was also on the board of directors at Nike and the National Football Foundation.
In addition to his company's stock, he owns shares at Nike worth about $3.4 million.
Cook donated money to Barack Obama and Hillary Clinton's presidential campaigns and was even considered a running mate in Clinton's 2016 campaign.
Philanthropic Work and Activities
Cook is a strong proponent of the LGBTQ community, of which is he a proud member. In fact, he was the first CEO of a Fortune 500 company that identified publicly as gay. He first revealed this in a Bloomberg Business editorial in 2014.
The CEO of Apple is also a grand philanthropist. In 2013 he announced to the world that he'd one day donate his fortune to charity after he pays for his nephew's college education. This makes him one of several highly influential people who joined The Giving Pledge, a campaign where they give a grand portion of their fortunes to charity. Other billionaires who joined this campaign so far are Mark Zuckerberg, Michael Bloomberg, Bill Gates, and Warren Buffet.
To date, Cook has donated millions to humanitarian causes and organizations. He's donated to the:
Human Rights Campaign
National Parks Foundation
Robert F. Kennedy Centre for Justice and Human Rights
PETA
American Cancer Society
The Humane Society
Doctors Without Borders
What Else Does Tim Cook Invest In?
Tim Cook has invested millions in real estate, cryptocurrencies, as well as his car collection.
Real Estate
Tim Cook owns a Palo Alto condo spread across 2,400 square feet in California. He bought this property in 2010 for $1.9 million.
In 2018, Cook bought a 10,000-square-foot residence at The Madison Club in La Quinta. He paid $10.1 million for this property.
Despite his huge investment profits, giant annual bonus and salary, as well as his billions in net worth, the American business executive lives a modest life. He says:
"I like to be reminded of where I came from, and putting myself in modest surroundings helps me do that. Money is not a motivator for me."
Then again, he still has 2 massive luxury mansions and a few sports cars including a BMW 5-series worth $56k and a Porsche Boxster worth $40k.
Cryptocurrency
Tim Cook recently shared that he owns cryptocurrencies after he was asked if he owns Ethereum or Bitcoin at a New York Times conference.
However, he didn't go so far as to say how much crypto he owns or even which ones he is invested in.
What Can We Learn From Tim Cook's Success?
Cook's actions and his success at Apple are a testament to his ability to drive growth and much can be learned from his career. These demonstrate how important it is to build as much experience in your favorite field as possible to have the best chance at success.
Cook's journey and lifestyle also highlight the importance of ethical leadership and integrity. His leadership style is nothing like Steve Jobs'. Instead of running Apple like an autocrat (like Jobs), he focuses on finding the best, most brilliant leaders and experts to devote his trust to and let them make their own decisions. He is also committed to fostering an inclusive and diverse corporate culture and that likely helped Apple grow as a company.
The story of Cook highlights the importance of strategic vision and effective leadership. It shows us that taking risks is important and that you need to be courageous to invest yourself in what you believe in. Just imagine if Cook listened to others and never accepted a role at Apple – where would he be today?