Our mission as Business2Community is to bring you the latest, most reliable news, guides, and reviews on the topics we cover, spanning from crypto and finance to tech. In order to do that, we've assembled a large team of expert writers, who have all been published in leading publications from across different niches.
Alongside our professional writers, we also have a team of experienced editors whose job it is to fact-check everything that's submitted to Business2Community to ensure it's completely accurate. This way, we can be sure to bring you the highest quality content on the web.
Below are the profiles of all our Editors and, Writers and Contributors here at Business2Community. You can learn more about our core team on our about us page.
Editorial Policy
All the content on our site is written by highly qualified and experienced financial writers and analysts. We only work with experts in their field, so that you can be sure everything you read is accurate, up-to-date, and reliable.
We also have an in-house editorial team that reviews each author's contribution to ensure all content is relevant, helpful, and unbiased. If you're interested in contributing to our site, feel free to email us at [email protected].
Our Team
Meet our international team of writers, editors, analysts, and contributors.
Business2Community Editors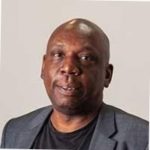 Gary is an experienced financial analyst who has worked at some of the leading online finance publications providing his expert knowledge on cryptocurrency. He is the Editor-in-Chief of Business2Community crypto and finance news.
Gary spent 15 years as production editor for UK investment magazine Money Observer, covering subjects ranging from social trading to fixed-income exchange-traded funds. Gary introduced coverage of bitcoin at Money Observer in 2013. For three years Gary was the cryptocurrency analyst at the UK's No. 2 investment platform Interactive Investor.
Gary has written widely on digital assets across the crypto media space and beyond, including for Coindesk, Ethereum World News and The FinTech Times.
Gary has also provided expert commentary on crypto to newspapers such as the Daily Telegraph, The Evening Standard, CityAM and The Sun.
In 2018 global private investor network ADVFN awarded Gary the prestigious Cryptocurrency Writer of the Year in the 2018 ADVFN International Awards.
---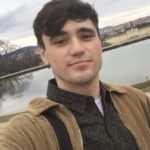 Based in the United Kingdom, Business 2 Community cryptocurrency editor Alan heads the team that's responsible for ensuring all the crypto guide and review content on our site is accurate, relevant and up-to-date.
Alan's role is to the writers that contribute guide, reviews, and other pages to Business2Community and ensure the content is suitable to the site. He's been in this role for over 18 months now.
In addition to editing, he is also a writer and an expert on the crypto and stock markets. Alan has been writing professionally since he graduated from the University of Sussex with an MA in English Literature in 2017 before moving into an editorial role.
Alan has previously written for a number of other finance sites, including FXStreet, Buyshares.co.uk, Cryptonews, Learnbonds.com, StockApps.com and InsideBitcoins.com.
Outside of crypto, Alan enjoys writing about sport in his spare time, and has been published on sites such as TheseFootballTimes.
---
James works as a senior news and guides editor here at Business2Community. He has a Bachelor's degree in Physics, graduating from Imperial College London, UK.
Alongside an interest in the Armed Forces, being a cadet in the University of London Officers' Training Corps, James began writing about cryptocurrency and blockchain tech around the time of the 2017 bull run.
James' previously published work can be found on a variety of sites, including Augusta Free Press, CryptoNews.com, Inside Bitcoins, and Rakeback.com.
Currently James produces educational material on trading and passive income, as well as news coverage of current developments in the Bitcoin and DeFi space. In his spare time he enjoys investing and trading the cryptocurrency markets and bodybuilding. Originally from Bedfordshire UK, James now works remotely while traveling.
---
With over four years of experience in the financial sector, Dassos is one of the B2C editors working to turn complicated topics into clear and succinct content for beginners and experts alike. He covers everything from cryptocurrency, stocks, forex, CFDs, and much more.
Having graduated from Goldsmiths University of London with a BA in English, Dassos quickly turned his attention towards trading, investing, and anything to do with finance and now uses his expertise to help ensure the Business2Community's crypto content is industry-leading.
He has also written for a number of other respected crypto and finance sites, including Economy Watch, Inside Bitcoins, ForexCrunch, and Stock Apps.
---
Tom is an editor for B2C, helping to ensure content across the site is accurate, interesting, relevant and timely.
He started speculating on crypto and NFTs in early 2021 as a bit of fun, but soon became highly interested and excited by the technology and its vast possibilities to change the future – Tom is particularly interested in how the DeFi and GameFi sectors will change the world around us. This new found love of crypto lead to a career change, having previously worked in sports.
Previous to working for B2C, Tom spent more than a decade in senior editing and reporting roles at a variety of leading UK national newspapers, including The Sun, the Independent and the Daily Mail.
His experience saw him cover major Champions League and Premier League matches, travel across Europe on feature writing assignments and interview some of the very biggest names in sport.
He now utilizes his expert editorial skills gained from working for some of the UK's leading news outlets to ensure Business2Community brings you the highest quality cryptocurrency news.
---
Andreas is the Chief Editor for Software at Finixio, and directs the strategy, quality, output, and management of content across Business2Community and The Tech Report.
In previous roles, Andreas has worked with brands such as ProPrivacy, PCGamesN, and StartMenu, and has been featured in major publications such as InfoSecurity, The Register, Reader's Digest, and more.
As a writer, Andreas has covered topics such as cybersecurity and digital privacy, VPNs, Antivirus software, password managers, and video games.
In his spare time, Andreas is a devout researcher, foodie, and gamer – having published research on AdTech and the data economy of the UK charity sector, as well as narrative in video games. If you can't find him working on his computer or guitars, you'll find him under his car trying to fix whatever went wrong last time.
As a champion of neurodivergence and diversity in the workplace, Andreas celebrates his ADHD and Cyclothymia and encourages other professionals to do so as well.
---
Amy Clark
Amy is the Software Editor for Finixio, supporting the team and strategy through copy-editing, providing, updating, and optimizing existing content. In her career, Amy has worked as a freelance writer, and published content across sites like System.io, Business2Community, and The Tech Report.
Amy has written extensively on VPNs, accounting software, CMS software, POS systems, business apps, and agency services.
In her spare time, Amy enjoys hiking with her dogs, traveling, and petitioning the local wildlife to stop screaming through her windows on work calls.
---
Business2Community News Writers
Alejandro is a financial analyst and freelance writer who's been following the markets and writing informative news content for more than seven years, covering all the latest developments in the crypto and stocks spaces. Other publications Alejandro has written for include The Modest Wallet, Buyshares, Capital.com, and LearnBonds.
His daily news coverage includes technical content about economics, finance, investments, and real estate and has helped financial businesses build their digital marketing strategy. Alejandro's favourite topics are value investing and financial analysis.
Alejandro graduated from Escuela Europea de Dirección y Empresa (EUDE Business School).
---
Jacob Bury holds a Diploma in Business Management and Financial Studies, and became interested in investing in cryptocurrency during his travels in the Philippines when Covid first broke out in March 2020. He hasn't looked back since, now trading the markets full time.
In addition to being a technical analyst and blockchain investor, Jacob has his own YouTube channel with 10,000 subscribers where he shares his insights and predictions on Bitcoin and new cryptocurrency projects.
Jacob's prior work experience before joining the writing team at Business2Community includes working in marketing and advertising roles within UK publishing houses.
Jacob's favorite topics are price analysis articles and coverage of lucrative DeFi projects, as well as new altcoins at the presale stage of their roadmap. Recently Jacob also founded a crypto Discord server with a growing community of over 3,000 members.
---
Arslan is a professional live webinar speaker and derivatives (cryptocurrency, forex, commodities, and indices) analyst. Arslan holds an MBA in Finance, and an MPhil in Behavioral Finance.
Arslan brings a broad range of skills to help beginners evaluate financial data and investment trends, carry out technical analysis, fundamental analysis, and make an informed decision on the best ways to strategize their investment selection.
For several years, Arslan has been a cryptocurrency and forex trader, with a current focus on cryptocurrency price predictions and forecasting. Previously, he has worked on a brokerage firm's forex and cryptocurrency trading team, managing the risk associated with client exposure.
Arslan's main fields of expertise are – trading psychology, speculative positioning, market sentiment, and price action analysis. As well as his news coverage on Business2Community, Arslan's work can be found on Bitcoin Wisdom, CryptoNews, ForexCrunch, FX Leaders, InsideBitcoins and EconomyWatch.
---
Ali is a professional journalist with a decade of experience in Web3 journalism, copywriting, blogging and marketing, and enjoys writing about cryptocurrencies and fintech, as well as helping businesses expand their outreach with website content, newsletters and brochures. Ali graduated with a Master's degree in Finance from The Islamia University of Bahawalpur, Pakistan.
Ali's work has been published on a number of leading cryptocurrency publications including Capital.com, CryptoNews, CryptoSlate, EconomyWatch, GlobalCoinReport, Invezz.com, InsideBitcoins, BeinCrypto, to name a few.
Prior to working with Business2Community Ali's previous work experience also includes managing cybersecurity blog KoDDoS and freelance writing for clients on Elance and oDesk, before the two merged to become Upwork.
Alongside his passion for writing Ali enjoys following internet security and technology topics, and traveling.
---
Dominic is a Nairobi, Kenya based crypto news writer enthusiastic about NFTs, DeFi, GameFi, the Metaverse and blockchain tech in general, with five years experience in the field, alongside his own personal trading and investing journey.
Dominic holds a Bachelor's degree in sports journalism, and has been blogging and producing educational materials for retail investors in the financial markets since graduating.
Dominic also produces his own NFT and crypto newsletter, taking the initiative to set up his own mailing list with free articles which he uses for reverse outreach to leading media publications. Find and subscribe to that on Substack.
Some of Dominic's other published work covering the latest developments in the cryptocurrency and non-fungible token space can also be found on InsideBitcoins.com. Dominic is optimistic that crypto can help people in developing countries and underbanked populations achieve a greater degree of financial freedom.
---
Aneeca is very proud to have fallen in love with all things crypto way before it became cool! That passion continued into following the non-fungible token (NFT) boom of 2021 onwards, with much of her latest coverage being on the latest NFT marketplace offerings.
Aneeca's other passions include researching and writing about Fintech, B2B, and B2C, keeping an eye on her crypto portfolio, and waiting for the next big thing!
---
Jamie is an expert in DeFi, blockchain consensus models, and changing governance models in the decentralised space, often commenting on those emerging technologies on Twitter.
He has a penchant for sociology and cycles of human behavioural patterns. Currently Jamie works at B2C as a crypto news content writer, and also regularly contributes to PieDAO.
---
Nancy has four years experience writing news coverage across finance, stocks, forex, cryptocurrency, blockchain tech and the investing field, previously a content writer for Kraken and Nairobi based site KryptoTrends.
Nancy's latest work has been published in various websites including Vauld Insights, Coingape, Forexcrunch, InsideBitcoins and Economywatch. Her personal interests lie in crypto asset research and technical analysis, DeFi, NFTs and on-chain data analysis. Nancy also posts many market insights on her Twitter @NancyOmanga.
Nancy's current coverage has included market predictions, analysis of the best performing asset classes during the 2022 bear market, and the latest regulatory news in the industry.
---
Mohit Oberoi is a freelance finance writer based in India. He has over 15 years of experience in financial markets. He has been writing extensively on global markets for the last eight years and has written over 8,000 articles. Mohit has completed his MBA with finance as a major from ICFAI University India. He also holds a CFA charter and cleared all three levels in the first attempt only.
Mohit's work has been published in leading online publications including MarketRealist, Economywatch, LearnBonds, and Buy Shares. He covers metals, electric vehicles, asset managers, tech stocks, and other macroeconomic news. He also loves writing on personal finance and topics related to valuation.
Mohit also has experience in managing multi-asset portfolios for HNI clients. He is a news junkie and loves tracking global political and economic developments.
---
Matthew graduated from the University of York with a Bachelors in Interactive Media.
Originally hailing from Northampton UK, Matthew has a keen interest in stocks and Fintech, with a passion for writing educational content on ways to earn sustainable side income online to achieve financial freedom.
Beginning by writing freelance content for a range of publications on Upwork, Matthew's work became a common fixture on some leading online investing portals and magazines such as InsideBitcoins.com, and the crypto news feed here on Business2Community.
---
Business2Community Finance & Crypto Writers
Connor is a UK-based finance and investment expert specializing in cryptocurrency, equities, blockchain technology, and decentralized finance. Based in Glasgow, Connor writes full-time for an array of leading websites, including CryptoNews.com, EconomyWatch.com, LearnBonds.com and BuyShares.co.uk.
In addition, Connor has had writing work featured in world-renowned media outlets, such as Cryptonews, The Herald, The Economic Times, CoinTelegraph, and Yahoo Finance. Aside from content writing, Connor provides start-up consulting to small businesses and helps produce business plans for SMEs seeking funding.
From an academic standpoint, Connor holds a BA (Hons) degree in Finance from The University of Strathclyde, graduating with Merit. After obtaining his undergraduate degree, Connor received a Master's (MSc) degree in Investment Fund Management from The University of Glasgow – one of the top universities in the UK.
---
Goran has had an interest in crypto and finance for many years. After graduating high school, his decision to study finance was natural due to his love of mathematics. Faced with the dilemma to pursue a degree in Chartered Accounting or Financial Management, Goran opted for finance to ensure he receive a broad perspective of knowledge.
Goran graduated with two finance degrees and worked in financial management for six years before switching careers to become a full-time writer. His fascination with investing led him to write about stocks for several prominent finance publications.
Goran's risk-seeking investment appetite resulted in him discovering cryptocurrencies and their use case of transacting without third parties. Besides searching for the next big asset, he enjoys analysing charts and reading books.
With interests spanning crypto, ETF's, forex, and accounting, Goran is an all-rounder when it comes to finance. His works have been published on sites such as Benzinga, Financial Edge Training, and Forex Varsity. Goran keeps a close eye on economic conditions to ensure that his portfolio is well diversified to protect himself against market crashes.
---
With a strong background in financial analysis and reporting, Yash is an experienced crypto writer and analyst. He has published articles for various publications in the crypto space for over a year. Currently, he is a full-time crypto content writer at Business2Community.com.
He has published articles for publications like AMBCrypto over the last year relating to on-chain and technical analysis of various cryptocurrencies. Apart from this, he has worked with blockhain marketing companies to help create engaging content.
Before that, he spent over 3 years in an audit firm as a senior assurance associate and gained rich experience by working with several listed companies.
At a very young age, he was also chosen to be an ambassador for his country in a youth exchange program in Berlin, Germany.
---
Dylan is currently an undergraduate student who studied Politics and Economics at Loughborough University in the UK. Since graduating, Dylan has gone on to become an Investment Banking Analyst at Lazar.
As a freelance writer he has already been featured in several respected publications, including Buyshares and the Motley Fool.
His primary interests are crypto, stocks and NFTs. Some of his latest coverage on stocks and ETF investing can be found in our stocks guides section.
Dylan also holds a level 7 Diploma in Trading and Financial Analysis from the London Institute of Banking and Finance and is a keen trader and investor in his spare time. He provides trading tips on Stockmendation.
---
Jay is a UK-based cryptocurrency expert, specializing in fundamental analysis and medium to long-term investments. Jay has a great deal of hands-on experience in analyzing financial markets and performing technical analysis.
Jay is currently focusing on the institutional adoption of cryptocurrency and what it means for the future of the asset class. He has previously written for several high-profile publications including Finance Illustrated, EconomyWatch, and HypeIndex.
---
A graduate of the University of Virginia and now based in the UK, Jimmy has been following the development of blockchain for several years, optimistic about its potential to democratize the financial system.
Jimmy's previously published work can be found on BeInCrypto, Bitcoin Magazine, CryptoNews, Decrypt, EconomyWatch, Forkast.news, Inside Bitcoins, Investing.com, Learnbonds.com, MoneyCheck.com, Buyshares.co.uk and a range of other leading media publications.
Jimmy has been investing in Bitcoin himself since 2018 and more recently in non-fungible tokens (NFTs) since their boom in 2021, with expertise in trading, crypto mining and personal finance.
Alongside writing for Business2Community, Jimmy is also a trained economist, accountant and blockchain instructor with hands-on work experience in the financial sector that spans three continents. He has a strong passion for regulation and following macroeconomic trends as it allows him peek under the global bonnet to see how the world works.
When not following daily events in the crypto scene, Jimmy enjoys crime documentaries and Scrabble.
---
Based in the UK, Jules is an experienced investment and crypto writer. He leverages his years working in banking and advertising to crunch key topics of personal finance.
Having studied at Cambridge University, Jules then worked at Goldman Sachs, UBS and Deutsche Bank in London. He went on to deliver online communications in the Dubai personal finance industry.
As well as producing online blog content, Jules has supported several crypto and fintech startups with marketing material.
---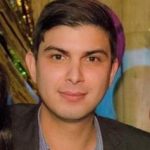 Originally from the UK, Kane is an experienced online investment writer specializing in finance, financial crime and blockchain technology. Now based in Malta, he writes for a number of platforms in the online domain, explaining complex financial subjects in a user-friendly manner.
Kane is a postgraduate, holding a Bachelor's Degree in Finance and a Master's Degree in Financial Crime. He is currently completing a research Doctorate Degree researching Money Laundering Threats of the Blockchain Economy.
You can find Kane's material on various websites, including MoneyCheck, the Motley Fool, InsideBitcoins, Blockonomi, Learnbonds, and the Malta Association of Compliance Officers.
---
Michael Graw is an experienced freelance writer based in Bellingham, Washington who covers finance, trading, and technology.
After graduating from Oregon State University with a PhD in Oceanography, Michael turned his sights to the world of finance. Over the past 6 years, he has written for a variety of high-profile outlets that cover the intersection of markets, global news, and emerging tech. Michael has also worked directly with fintech and crypto startups to develop whitepapers and marketing content.
Michael's work has been featured at leading financial analysis sites including Buyshares, LearnBonds, TechReport, Cryptonews, Forexcrunch, InsideBitcoins, TradingPlatforms, TechRadar, and Tom's Guide. A fan of US sports, Michael also writes about the growing sports betting industry for BasketballInsiders.
---
Natascha Sing is an investor and market commentator with more than ten years of experience. Natascha is bilingual, speaking English and Dutch, and also works as a writer and editor for the Dutch version of Business2Community.
After graduating with a degree in Law and Business Administration, she has built a portfolio of works which include financial market research and educational products covering stocks, indices, commodities, currencies and cryptos.
Sing's work has featured on Investing.com, FX Street, BuyShares, FX Empire, and the Wall Street Journal and she has also co-authored best-selling works on business and finance. As well as writing, Natascha has contributed to YouTube videos on FX Street's channel.
---
Michael has had a keen interest in investing in cryptocurrency and trading since the 2017 bull run, and is now a freelance writer producing educational material on decentralized finance topics online.
Originally from Germany, Michael attended Kings College London to complete a course in Mechanical Engineering.
Around the time of the blockchain boom, he applied that technical expertise to the investing arena. Michael's previously published work can be found on Deficoins.io and Insidebitcoins.com.
---
Business2Community Software Writers
Nick is an accomplished writer and AI specialist with a penchant for helping tech leaders optimize their workflow. He's been featured on Popular Mechanics, runs a popular newsletter on artificial intelligence, and loves writing on anything & everything related to software automation.
With a degree in Behavioral Neuroscience & a background in nervous system research, Nick focuses primarily on the interaction between humans and technology—most notably, how to employ software products to enhance both business and personal productivity.
When he's not staring holes into his laptop screen, Nick can usually be found hiking, playing the piano, or voraciously devouring science fiction (particularly the works of Neal Stephenson, Isaac Asimov, and Arthur C. Clarke).
---
Alex is a seasoned expert with over a decade of experience in creating web content. He's currently writing for Business2Community and The Tech Report, and is a regular crypto content contributor on CEX.IO. After several years in the sales industry, he transitioned into iGaming and began writing for online casinos, such as Brazino777, 888Poker, MelBet, and BitStarz, and spent two years getting onlinecasinobuddy.com off the ground. He never looked back.
Over the course of his career, he's honed his craft, primarily as a ghostwriter. Chances are you've unknowingly read his pieces on everything from the automobile and iGaming industries to tech and IT. He's often been described as a jack of all trades and a master of beards.
He's most prolific in writing about cryptocurrency, U.S. politics, the automotive industry, artificial intelligence and its applications, iGaming, eSports, and online casinos.
In his free time, Alex likes to pretend he plays guitar, and fiddles around his car. When he feels like enjoying solitude, he'll often turn off the lights, seclude himself, and listen to music from bygone times.
---
Ilija is a tech and gaming writer. He's covered a multitude of niches in his career, finding his home with video games, software, and cryptocurrency writing. He hasn't looked back since writing exclusively for sites such as Business2Community, The Tech Report, WebServerTalk, Crypto News, and CoinGamer. He's previously worked with crypto, software, and gaming brands, including MarketAcross, Comparitech, CryptoManiaks, UpComer, and others.
He specializes in writing long-form and news content for topics, including video games, cybersecurity and digital privacy, cryptocurrency, GameFi, VPNs, Antivirus software, and password managers.
Ilija's spare time is mainly spent diving into the world of fantasy novels, tabletop RPGs, and whichever video game catches his fancy. Outside, you'll catch him living under a rock and muttering something like, "Everything needs an app nowadays… why isn't there a browser version?!"
---
Sam is a cybersecurity expert with a background in hardware exploits and AI-based research. His previous publications include work on pushing the boundaries of hardware analysis on Spectre and Meltdown attacks, and he's been quoted everywhere, from the Washington Examiner to Cosmopolitan.
After a previous stint reviewing VPNs at ProPrivacy, Sam has made his home at Finixio, writing for The Tech Report and Business2Community as a software analysis expert. He's currently responsible for some of our most technically difficult content; reviewing digital privacy and cybersecurity tools with a hacker's mentality.
His interests include cryptocurrency, software analysis, defensive cybersecurity, cyber warfare and global politics.
In his free time, Sam likes to venture out into the open seas and enjoy the peace of momentary isolation.
---
Jacob O'Shea
Jacob is a Content Writer for Busineess2Community and The Tech Report who is interested in keeping tabs on the latest digital marketing, SaaS, and technology trends and has worked with various SaaS and digital marketing businesses over the past few years.
His ghostwritten content has been featured on industry-leading digital marketing blogs such as CoSchedule and Social Media Examiner, alongside producing regular content for SaaS businesses such as Daxtra Technologies.
He regularly produces in-depth guides on marketing and sales software, accounting software, VPNs, CRMs, and streaming content abroad.
When he's not writing and researching, you can find him stuck up a mountain or scouting out some rare, possibly out-of-print history book.
---
Jonathan graduated from Northumbria University in 2007 with a degree in Business Marketing. Since then, he has gone on to start, run and sell multiple businesses in a range of niches. His current roles include being the Director at Whitwell Media Limited, a digital marketing consultancy service for in-house and external marketing solutions.
Currently based in Durham, England, Jonathan has published thousands of articles in the business and finance sectors and is widely regarded as an authority figure within this sector.
---
Milan has a master's degree in Business Marketing, and years of hands-on experience in the field, before switching his focus to the ever-growing tech industry.
Milan has begun exploring new software and platforms covering various niches — from website builders and CRM to LMS and SEO. He now mostly writes software reviews suitable for small and medium-sized businesses and enterprises.
---
Business2Community Gambling Writers
Sergio Zammit is a writer and an entrepreneur who is based in Malta, one of the world's iGaming capitals. In addition to writing extensively on casino and sportsbook topics, Sergio is often engaged to create content for platforms dealing with business, Fintech, legal, and cryptocurrency topics.
One of Sergio's key abilities is to simplify complex topics in a way that they are understood by anyone, including non-native English speakers.
Sergio is the owner and editor of The Fun Entrepreneur and has made countless contributions to top online platforms, including Cryptimi, Odds Scanner, and Basketball Insiders.
Academically, Sergio holds a Master's Degree in Entrepreneurship awarded by the University of Malta. He also holds a Foundation Degree in Management awarded by the University of Leicester.
---
Charles Perrin
Charles is a highly experienced British igaming writer producing betting reviews and is extremely knowledgeable across most sports, including tennis, soccer, and cricket.
He holds a Bachelor's Joint Honours Degree in History and Journalism, and you can find some of his published work at a host of sites, such as Freebets, USbetting24 and Bookies.com.
Charles also has experience working at one of the UK's leading sports news outlets, having work as a night editor for the Daily Express.
As well as writing, you can regularly catch Charles speaking live about tennis on LoveSport Radio.
---
James Fuller
James Fuller is a sports journalist based in Bath, England. Specializing in sports and iGaming, he has worked for a variety of leading online publications in the past, including MailOnline and Coral. James also has a degree in Sport & Leisure Management from Sheffield Hallam University.
He also has a certificate in Football Communication & Digital Media from the Sports Business Institute in Barcelona, which James has used to help brands enhance their following and reputation on online platforms.
With almost a decade of experience in sports writing to his name, James has received outstanding feedback from existing and former clients.
---
Jamie Clark
Jamie Clark is the resident horse racing betting expert at Business2Community. He's worked in the sports betting industry for many years and has experience working for one the world's largest bookmakers, having edited Coral's digital platforms for three years.
In addition to horse racing, he also has a passion for track and field athletics. Jamie has covered all major sporting events with a focus on gambling from World Cups to Ashes Series, Grand Slams, and even the Olympics.
Jamie has written for a number of respected sports and betting publications, including Sportslens, Horsebetting.com, and The Sports Daily.
---
Lucas Wallman is a gambling analyst for Business2Community who covers the latest legal movements and industry news. Lucas has a great reputation for his unbiased coverage of the gambling industry and is based in Alicante, Spain.
His passion in life is surfing and going on fishing trips but he's also happy analyzing the latest gambling regulations and playing with his dog Oscar.
Before Lucas began his journey writing for Business2Community, he wrote for a number of reputable websites related to the gambling industry, like BasketballInsiders and TheSportsDaily.
---
Trent has a background and education in journalism, online publishing, and content marketing, with two decades of experience editing and writing on a diverse array of topics.
In recent years he has shifted his focus to blockchain, DeFi, and the Web3 scene as he believes it's critical for humanity to decentralize our economic system as well as the internet.
Trent's mission is to educate and inform the public about cryptocurrencies and Web3 projects and technologies to help move the space forward.
---
Since graduating with a degree in economics in the UK in 2018, Joel has worked as a financial market/cryptocurrency analyst.
Joel firmly believes that emerging crypto technology will transform the world for the better through the facilitation of decentralization.
Joel has written for a variety of cryptocurrency and financial market media outlets, including the likes of Cryptonews.com, InsideBitcoins, Business2Community, Be[In]Crypto, FX Empire, FXStreet, and YouTrading.
Joel specializes in the coverage of FX, equity, bond, commodity, and crypto markets from both a fundamental and technical perspective.
---
John is an experienced cryptocurrency market analyst with over half a decade of experience. He loves diving into the behind-the-scenes of price action to spot trends that later shape the market.
Working in the cryptocurrency industry has seen John build lasting and meaningful relationships across the globe.
John's interests span various spheres of content creation, including news writing, price analysis, on-chain and market analysis.
John worked for various leading publications, including FXStreet, CoinGape, VauldInsights, CryptoNews, CryptoNews, InsideBitcoins, and Business 2 Community.
He recently graduated with a Bachelor's Degree in Commerce with a finance major. Before this, John completed a college Diploma in Aeronautical Engineering (Aircraft Maintenance).
John hopes to use his newly acquired knowledge to spread financial knowledge to people worldwide. For now, the focus stays on the dynamic crypto industry.