Amber Heard has been a big name in Hollywood for years, synonymous with her highly successful roles in Hollywood blockbusters and modeling career. However, her acting and modeling career has been almost entirely overshadowed by her high-profile legal battle against her ex-husband, famous actor Johnny Depp. Amber Heard has an estimated net worth of roughly -$6 million in 2023, a massive drop from her $10 million just a few years back.
Heard amassed a small fortune thanks to her acting in productions such as Justice League and Aquaman as well as her divorce settlement with Depp. However, it was likely entirely wiped out after she lost the infamous defamation trial against Johnny Depp, driving her into debt.
Now that the lawsuit is settled, everyone is wondering how much cash she has left in the bank. In this post, we'll explore her finances and accomplishments over the years, her career milestones, as well as the controversies that wiped out Heard's reputation.
Amber Heard's Net Worth Breakdown:
These days, it is very hard to pinpoint the exact net worth of the actress, but it is estimated to be roughly -$6 million compared to $10 million from a few years back. This is because of speculation that she lost or spent most of her net worth throughout her recent lawsuit and still owes her lawyers and insurance company between $6 million and $15 million. While we don't exactly know her current net worth, we can share some details of what contributed to her fortune over the years.
| | |
| --- | --- |
| Asset | Contribution to Net Worth |
| Role in Aquaman | $1 million |
| Role in Aquaman 2 | $2 million |
| Role in The Stand | $1.8 million ($200k per episode) |
| L'Oreal contract | $1.6+ million |
| Other roles and sponsorships | $3.8+ million |
| Divorce settlement from Depp | $7 million |
| Car Collection | $550,000 |
| Total Net Worth | Between -$6 million & -$15 million |
Amber Heard's Early Life
Amber Laura Heard was born on April 22, 1986, in Austin, Texas, to David Clinton Heard and Patricia Page Heard. She's one of two children and her younger sister's name is Whitney Heard.
Amber was raised in Austin and attended Catholic high school. From a young age, she was eager to be in front of the camera, so she started participating in beauty pageants.
However, at the age of 17, Amber Heard decided to drop out of school and move to New York. She shifted her attention to building a modeling – and later an acting career.
Varied Fortunes: Amber Heard's Net Worth Over the Years
Heard's net worth in 2023 is significantly lower than it was just a few years ago. Most of us know what caused the dramatic drop but how did she become wealthy in the first place?
Keep reading for a full breakdown of what we know about her career and net worth.
The Early Days
In the earliest days of her career, Amber Laura Heard appeared in music videos. She appeared in 'Red Dirt Road' by Brooks & Dunn in 2003, as well as 'There Goes My Life' by Kenny Chesney in 2009.
Her first movie appearance was in 2004 when Amber was offered a role in Friday Night Lights, a classic football movie that brought in 62 million at the box office. Because of the success of Friday Night Lights, Heard's reputation in Hollywood quickly blossomed.
Soon enough, she took on roles in other movies such as Drop Dead Sexy, Price to Pay, Side FX, North County, and Alpha Dog.
Amber Heard expanded her acting career to TV show appearances at around this time. She appeared on hit shows like Californication and Criminal Minds and even took a role in the teenage drama called Hidden Palms.
The teen drama didn't receive praise and was canceled after only eight episodes.
Her subsequent role was in Remember the Daze, a movie that received its share of negative reviews as well.
Amber's Breakthrough Movies
Amber's first breakthrough role after Friday Night Lights was in 2008 when the actress starred in Pineapple Express, a massively popular comedy action movie directed by David Green, alongside Seth Rogan. Amber Heard wasn't originally part of the movie's cast; she landed the role when the initial actress had to step down due to scheduling conflicts.
She also starred in Never Back Down, which brought in $41.5 million at the box office, despite widespread poor reviews from critics.
Amber Heard's Projects after Never Back Down
After her role in Never Back Down, Heard's career turned into a bit of a rollercoaster. Some of the projects she worked on were incredibly successful like Aquaman, One More Time, Magic Mike XXL, The Adderall Diaries, The Danish Girl, and Zombieland.
However, she also appeared in a handful of total flops including All the Boys Love Mandy Lane, The Stepfather, The Joneses, and The Informers. She also appeared in TV shows such as Jack and Bobby, The O.C., and The Mountain.
In 2021, Amber Heard worked with her now ex-husband Johnny Depp for the first time on the film The Rum Diary. The movie adaptation of famed writer Hunter S. Thompson received poor reviews and lost over $15 million.
Today, Amber Heard's list of accolated includes 49 film credits, making for a long and very profitable acting career.
Amber Heard's Best Roles
Despite some low-rated movies, Amber Heard's acting career includes plenty of highly successful movies and even a few critically acclaimed hits. Her most notable roles to date include:
North Country
Heard played the role of Jossey Aimes in a drama movie called 'North Country' back in 2005. This movie is based on a true story and talks of a woman who was a victim of discrimination and sexual harassment during her time working in a mine. This movie also earned several award nominations.
The Danish Girl
Heard played Ulla Paulson in the 2015 biographical drama movie 'The Danish Girl'. The movie tells the story of Lili Elbe, the first known patient in a gender reassignment surgery. This movie was a great success and is one of her best-reviewed films. It received several nominations including:
Four nominations at the 88th Academy Awards
Five nominations at the 69th British Academy Film Awards
The Danish Girl also resulted in rewards, but Amber Heard didn't win one. She allegedly only earned $31,112 from this movie.
Justice League
In 2017, Amber Heard had a role in an American superhero movie based on the team in the DC Comics of the same name. Justice League premiered in LA on November 13th and grossed $650+ million worldwide despite mediocre reviews from both fans and critics. Even though it brought in over half of a billion dollars, Warner Bros. reportedly still lost about $60 million.
A different cut of the film was re-released in March 2021 directed by the original director, Zack Snyder, after fans disappointed with the 2017 version levied Warner Bros. to release it.
Aquaman
In 2018, Amber Heard played the role of Mera, the queen of Atlantis, alongside hit actor Jason Momoa in the superhero movie 'Aquaman.' It was a massive success, bringing in over $1.1 billion in gross profits compared to a budget of $160 million – $200 million.
Following her legal battle with Johnny Depp, it was unclear if the actress would take part in Aquaman 2. Parts of her intended role were reportedly removed from the film because of the drama. During the trial, Heard testified that the defamation charges impacted her role as Mera in the sequel:
"I was given a script and then given new versions of the script that had taken away scenes that had action in it, that depicted my character and another character — without giving any spoilers away — two characters fighting with one another, and they basically took a bunch out of my role. They just removed a bunch out."
However, she will still make it to the big screen as the Atlantean princess for the second time, albeit in a reduced role. The movie is set to release on December 20, 2023.
Aquaman and Aquaman 2 have been some of Heard's highest-paying jobs by a significant margin. She reportedly earned $1 million for the first movie and another $2 million for the sequel, despite her reduced role.
The Stand
In 2020, Heard starred in a TV miniseries based on a Stephen King novel. The Stand' is set in a post-apocalyptic world and is a remake of the original series from the 1990s. Heard earned around $200,000 per episode in this miniseries, equaling a grand total pay of $1.8 million.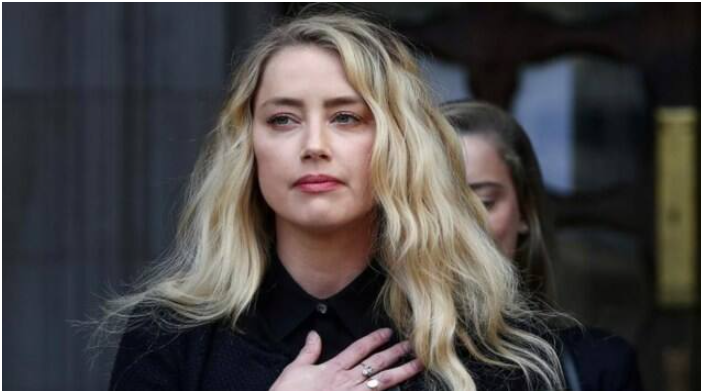 Modeling and Endorsements
During the Depp v Heard trial, it was shown that Amber Heard also earned a significant sum for a two-year contract with the personal care and makeup giant L'Oréal. She signed a $1.625 million deal with the brand in return for just 20 days of work as their brand ambassador.
L'Oréal was a long-time supporter of the actress, having collaborated with her since 2017. While there's no official statement on their website, the cosmetics company has allegedly dropped her as a brand ambassador, seeing how her information is no longer available on their official website. This is almost certainly due to the Depp lawsuit.
In addition to L'Oréal, Heard has also modeled for a number of top-rated brands including Revlon, Calvin Klein, and Guess. She's also endorsed products for Huawei and Mango. In 2015, she earned over $120,000 from Tiffany and $50,000 from Bvlgari.
The Depp v Heard Trial
In 2016, Amber Heard filed for divorce and obtained a restraining order against Johnny Depp, her now-former husband. She also alleged that she'd been the victim of domestic abuse in a Washington Post op-ed that shocked the world. Johnny Depp responded by denying the accusations and accusing Heard of "attempting to secure a premature financial resolution by alleging abuse."
At the time, Amber Heard received a $7 million settlement from Depp when the divorce was finalized, and vowed to donate the money to the Children's Hospital of Los Angeles and the ACLU. When Depp suggested that he would make the donations himself, Heard fought back, saying that he only wanted to do so for the tax implications.
During the trial that took place three years later, it was established that Heard didn't donate a vast majority of the $7 million, destroying her public reputation. The ACLU said that she ended up donating less than half of the sum that she claimed that she would donate. Even worse, the ACLU's COO Terence Dougherty revealed on the stand that almost half of the $1.3 million she did donate didn't come from her.
He testified that about $500,000 of the sum came from a Vanguard account that he believed was associated with Elon Musk, who she dated after the divorce with Depp. Another $100,00 came from Depp directly.
Three years after the divorce, in 2019, Johnny Depp filed a $50 million defamation suit against Heard in Fairfax County. He decided to take this step because he believed that much of the allegations in Heard's op-ed were false and defamatory. Vitally, Depp lost a passive $22.5 million deal to star in the 6th Pirates of the Caribbean movie following the aftermath of the original accusations.
Even though Amber Heard didn't specifically name her ex-husband Johnny Depp, his lawyers argued that there were clear references to the time the couple were together – and during their divorce proceedings.
After a long and extraordinarily public trial, in June 2022, the Jury found Heard guilty of defaming Johnny Depp. The actress was asked to pay $15 million in punitive and compensatory damages to Depp for defamation, a number which was later reduced to $10.3 million. The actress was also awarded $2 million in damages, which she appealed.
Amber Heard and Johnny Depp finally settled in December 2022 and decided that she would pay $1 million that would be donated to various charities. Despite this verdict, Heard is persistent and 'stands by every word' of her testimony, still claiming that she was a victim of physical and sexual abuse by her ex-husband Johnny Depp.
She didn't pay the entire $15 million that the jury originally requested, but she was still left with massive legal fees and a near-total annihilation of her reputation. The backlash was worse still – Heard lost many of her upcoming roles in movies and several brand endorsements.
Netflix recently released a documentary series called Depp v Heard, publicizing the lawsuit even more.
Amber Heard Net Worth: What Else Does Amber Heard Invest In?
At this point, it is uncertain what the celebrity still has in her investment portfolio. Nevertheless, we have gathered a substantial amount of information about the real estate that she has owned over the years. Heard has also revealed a rather impressive car collection that we'll explore. Let's dive in.
Real Estate
In January 2019, Amber bought a home in Yucca Valley in California at a price of $570,000. The estate sits on 6 acres of land and has a swimming pool, spa, three bedrooms and three bathrooms. In the aftermath of the trial, the actress sold the home for $1.05 million.
Depp and Heard once had a Los Angeles penthouse that was sold after the divorce. The penthouse is located in the Eastern Columbia Building on the top level. This is where the couple lived for most of their 15-month marriage. Depp sold the penthouse for $1.76 million after their divorce was finalized.
The penthouse was interconnected with other four penthouses, all of which sold for a combined $12.78 million when Depp put them on the market following the divorce.
Car Collection
Over the years, Amber Heard has constantly shown her love for cars. While we aren't sure what she still owes from her collection, here are some of the cars that she has at least owned at one point:
1986 Ford Mustang worth $87,000
BMW 7-series worth $85,000
Mercedes S-Class worth $82,000
Two Dodge Chargers worth $38,000 and $57,000
Range Rover Sport worth $86,000
Tesla Model S worth $120,000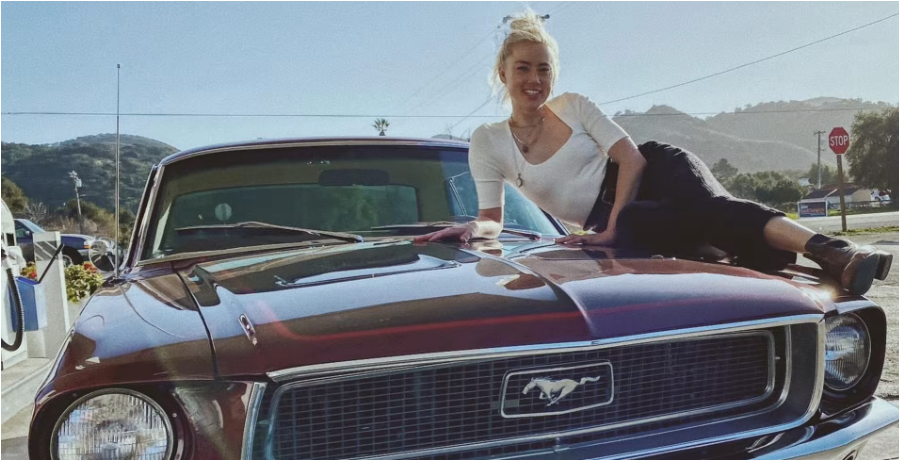 What Can We Learn From Amber Heard's Success?
Despite the highly controversial trial that put a grand dent in the net worth of the actress, no one can deny that she's had an impressive career. She's proof that life is all about trials and errors, seeing how her roles are a mixture of successful and unsuccessful. Heard also shows us that in the entertainment industry, adaptability is key if you want to transition between different genres and roles.
The actress' missteps and failures are perhaps more telling than her successes. They showed that while some lies are relatively harmless, others can be utterly devastating. Her (alleged) lies came back to bite her, costing her millions of dollars and likely completely destroying her career and reputation.